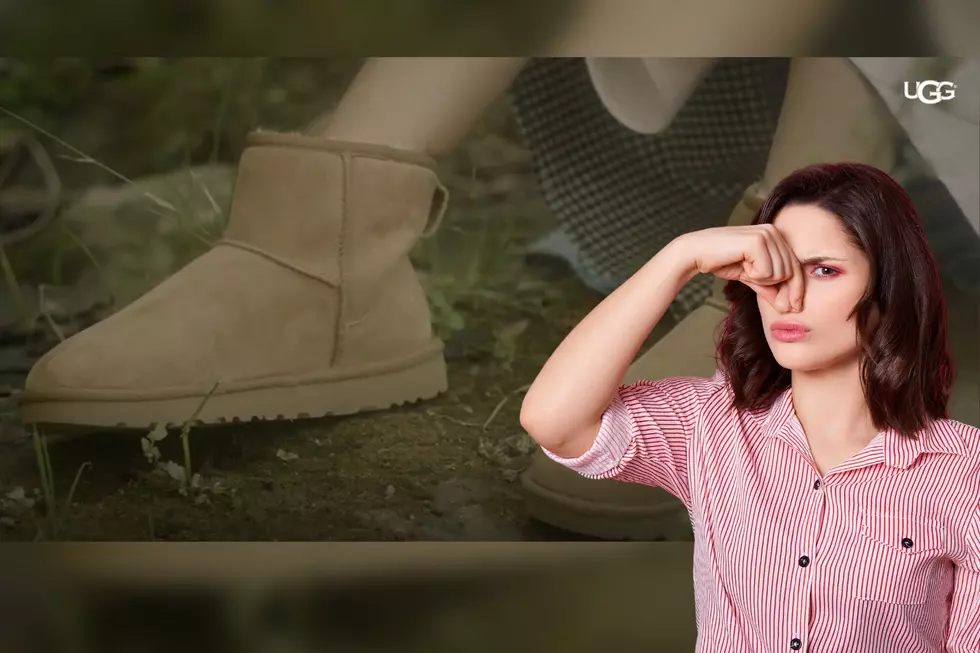 Hudson Valley Reacts To The Proper Way Of How To Wear UGGs
UGG YouTube/Canva
Some may wonder why people love UGGs while others know how warm, cozy and soft they are and couldn't imagine life without them.
I remember wanting to have every color UGG that came out when I was in school. To this day, people are still rocking UGGs as they have come out with other products besides the boots that we have known and loved.
I was never aware of how to properly wear them and others have been shocked at the news from the company in regards to how they should be worn.
How Old Are UGGs?
According to UGGs, Believe it or not, UGGs have been around longer than we think. The company started in the late 1970's. The owner wanted to design a product that was different by using one of his favorite pieces of material which was sheepskin. In the mid 1980's, UGGs were introduced to California first and then expanded as the years went on. Today, they have more than just footwear options. UGGs has unisex and children options along with accessories, handbags, apparel, blankets, bedding and more.
How Are We Supposed To Properly Wear UGGs?
 

 

 

View this post on Instagram

 
On social media, customers were shocked when someone shared a message from the UGGs website. It seems that everyone had the same idea.
UGGs have always been meant to be worn with socks, since when has it been different?
According To UGGs,
"UGG footwear should be snug – but not uncomfortable. UGG footwear is designed to be worn barefoot to maximize the cushioning and warmth of the sheepskin. Our fleece foot bed will mold to the natural contours of your foot, creating a personalized arch support.

 

The natural properties of wool will wick moisture away to ensure dry and cozy feet. Wool fleece helps maintain body temperature, making UGG footwear appropriate for all climates. In fact, the wool will keep your feet warm down to -30 F and cool up to 80 F'"

 
How Did The Hudson Valley React To UGGs Statement?
View this post on Instagram
I recent poll was taken on WRRV's Facebook page asking the following question,
"Is it gross to wear UGGS without socks?!"
The Hudson Valley had mixed reviews on this topic. The following comments were answers to the question asked.
"Absolutely not I will rollerskate with no socks when I go to the rink"   "Nope..feels good and sometimes socks with Uggs make you sweat too much..icky smelly feet no thanks lol"   "Yes but when I worked for uggs that's how we had to recommend it so that you could feel the sheepskin on your feet and toes"   "Id say yes, unless there is some way to wash the inside? Idk I don't own any"   "This is a Crocs only house, sorry not sorry"
How Do You Properly Wear UGGs?
 

 

 

View this post on Instagram

 
Personally, I have always worn socks with UGGs, I couldn't imagine not wearing socks with them. A few times, I slipped on UGGs to run outside quick and to me, it felt very strange to have my barefoot in boots without extra support of socks.

Let us know how you wear your UGGs to include in this article.
10 Important Items to Prepare for Another Hudson Valley Winter
Orange County Emergency Management - NY
is encouraging residents to begin preparing for winter, which officially begins on December 21st. Residents should always have the following items available:
New York's Top Paying Jobs: Does Your NY Salary Meet the Average?
New York isn't exactly the most affordable place to live, but if you work in one of these professions you're probably not too worried about the rising cost of living.