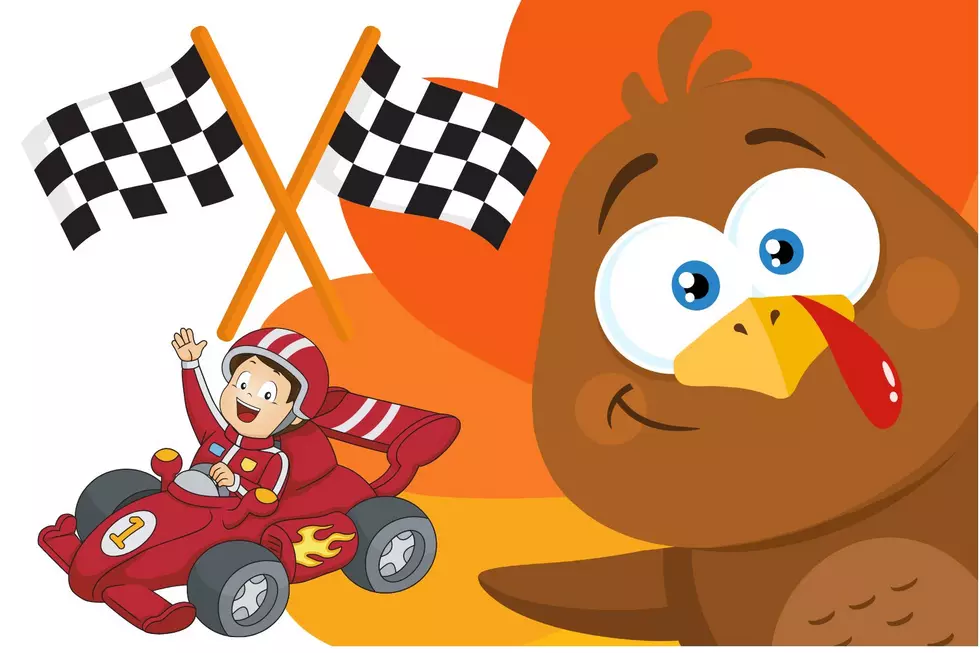 Watch Spectacular Racing the Saturday After Thanksgiving in Accord, NY
Canva
Race fans know this but the average public may not. You can still enjoy local racing in the Hudson Valley through the end of November. Orange County Fair Speedway may have wrapped in October with Eastern States Weekend but The Accord Speedway hold races on Thanksgiving weekend
Racing excitement awaits with The Gobbler. This annual race is held on the Saturday after Thanksgiving. Drivers and race fans alike all wait for this season-ending event each year.
Accord Speedway Wraps Season with the Gobbler
I had the opportunity once to drive on the track at the Accord Speedway and I remember thinking this is a tight little track that is fun to drive on but how do those drivers go so fast? The quarter-mile dirt track also has a nice bank to it which makes racing there super exciting.
On Gobbler race day spectators will enjoy Sportsman, Pure Stock, Four Cylinder, Rookie Sportsman, All-star, and Junior Slingshot racing. Racing is scheduled for Saturday, November 26th, 2022. The pits will open at 10:30 AM. Gates for spectators open at 12 PM and the Hot Laps will be underway by1 PM.
Dirt Track Racing in the Hudson Valley, New York
If you have never been to Accord Speedway it is easy to find in the heart of Accord in Ulster County at 299 Whitfield Road Accord. This day of racing is a perfect way to entertain holiday guests with some local excitement. The dirt track season runs from April through November in the Hudson Valley. Drivers from all over the Area and New York compete weekly all summer long. Racing at Accord typically runs on Friday Night but this event will be on a Saturday.
How many of these sports records do you know?
CHECK IT OUT: 100 sports records and the stories behind them