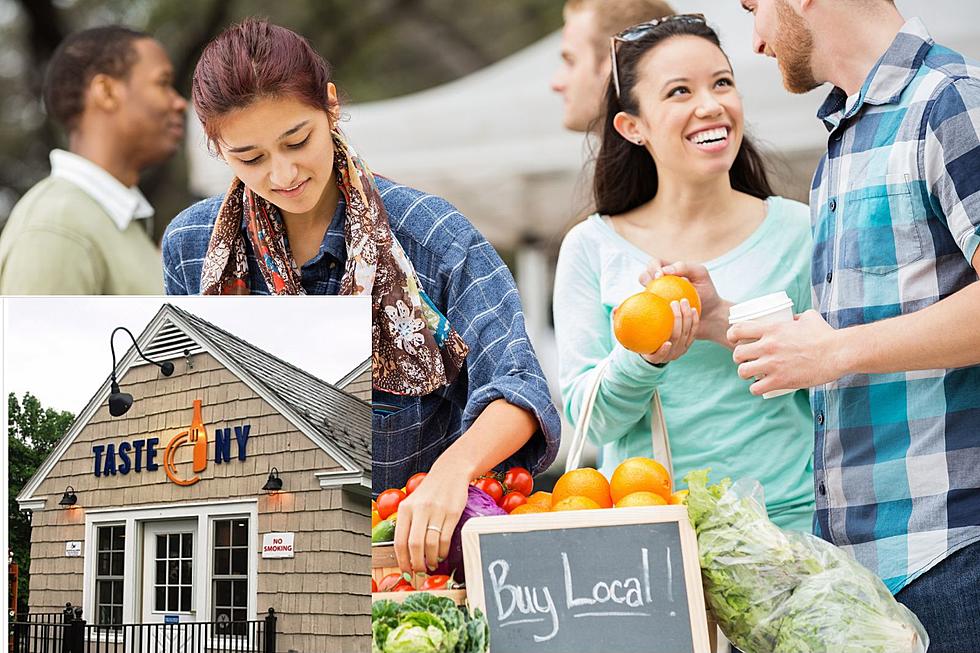 Get A 'Taste of NY' At Todd Hill Farmers' Market Fridays
canva, googlemaps
The Hudson Valley is not shy when it comes to bragging about all the incredible foods that come out of our local farms, we also don't fall short when it comes to the talents and creativity of our local artists.
Now that the weather has been nicer, there will be all sorts of markets and fairs across the area to grab your local goods at, and this one happens to be scheduled every Friday beginning Memorial Day weekend and running through October.
Todd Hill Taste of NY Location Announces 2023 Farmers'Market Schedule
With support from the Cornell Cooperative Extension Dutchess County and the Taste NY initiative, the Farmer's Market provides access to locally grown fruits, vegetables, and other farm products, while supporting local small businesses and farms in the area.⁠
Beginning Friday May 26th and then every subsequent Friday until October 13th, between the hours of 1pm and 5pm, the Hudson Valley will get the opportunity to grab a taste of the area from several local vendors.
The 2023 Todd Hill Farmers' Market season is almost here, and they have quite the list of local favorites planned for this year.  From produce and organic meats, to prepared foods, pastries, spirits, cider, even skincare and gifts, there's a lot to look forward to this season.
Local bakeries, distilleries, farms and skin care companies will be on hand to showcase their goods and products, with the initial list of vendors available here.
The Todd Hill Taste of NY location where this market is being held is actually located on the Taconic, 4640 Taconic State Parkway North, Lagrangeville, NY.
Taste of New York Stores Across the Hudson Valley
Chances are you've driven by one during your travels in the Hudson Valley or beyond, given that there's 70 locations across the state.
The Taste NY shops have a unique homegrown inventory of NY based goods and products. Things like jams and jellies, honey, ciders and brews, even clothing, beauty products and household goods too.  These are just to list a few of the things you might find at one of their stores or stands.
I like to visit often, but especially around the holidays to find some locally made goodies to give for gifts.
Hudson Valley Hostess Gifts
When you get invited to parties over the holiday season it is always a good idea to bring what is called a hostess gift. Basically, this is a simple item that guests bring to dinner parties and such to say thank you to their host. If you are stuck for some ideas of what to bring take a look at these items and see if one would fit your need for a gift.
5 Gifts That Say Hudson Valley, That Everyone Will Love!