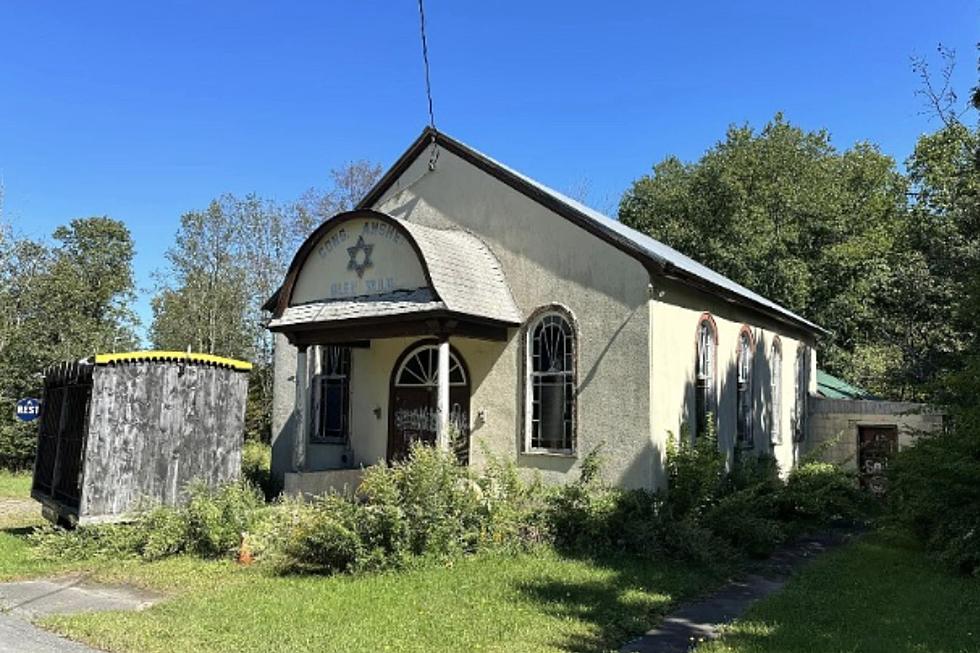 What's The Story Behind This Beautiful Spot in Sullivan County?
D. Zivotofsky/Canva
Pictures of this building keep popping up on social media and Hudson Valley residents want to know what's going with it.
There's so much history and so many beautiful buildings in the Sullivan County area. A lot of times ownership changes with buildings and it can be hard to keep track of who owns it. I've been joining a bunch of local historical Facebook Groups lately and one building keeps popping up and many residents have questions about the state of it.
The Anshei Glen Wild Synagogue is located in in Glen Wild which is right in Sullivan County, NY. The synagogue was founded by a local family and has been placed on the National Register of Historic Places. Take a look at the picture below and you'll see how charming the foundation of the building is.
You can see it from the front and the side profile of the building that there's some graffiti on the building. Many people have pointed out on Facebook that they are upset by that and wonder what's going on. Residents feel the graffiti takes away from the building's character and makes it look run down. I did block out some of the graffiti because it's hard to see what it says and I just wanted to be extra cautious.
According to sources, an artist purchased the building and has converted it into an art studio. However, that was posted a few years ago so we're still wondering who owns it today and why is there graffiti on the building?
Do you know more about this former synagogue? Share your answers with us on the station app.
Speaking of Sullivan County, here's another building there that had changed hands multiple times and there are some pretty crazy pictures:
What Remained of Brown's Hotel
Take an eerie peak into what the former Brown's Hotel looked like a few years after the tragic fire.