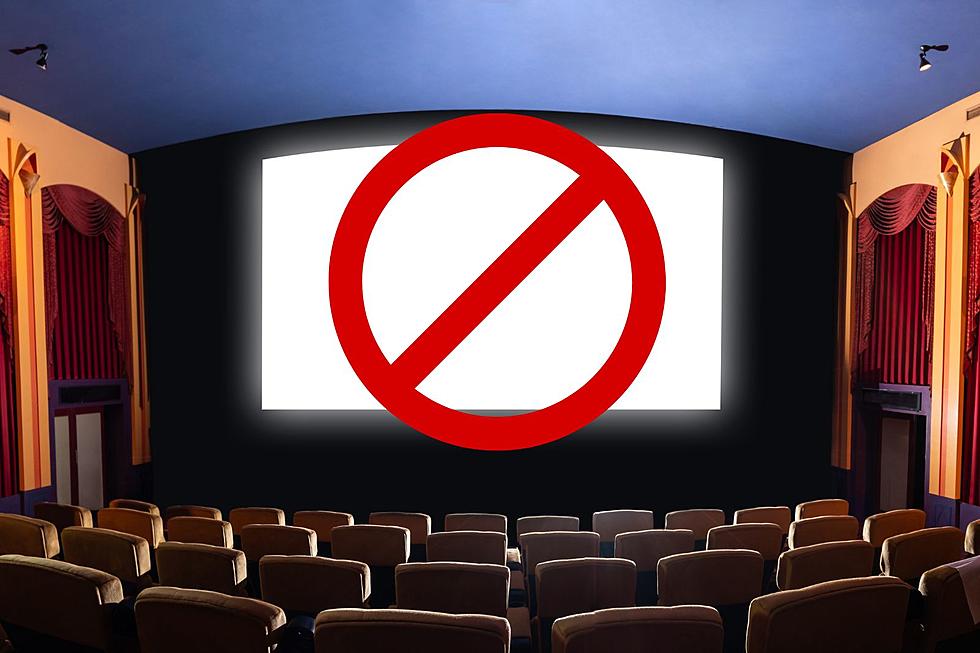 Popular Movie Theater Near the Hudson Valley Closing for Good
Canva
The last day movie fans will be able to see a movie will be Sunday, October 29th, 2023.
It's a sad day for movie fans in the Westchester County area of New York as one of the most popular movie theaters has announced that they are closing for good at the end of October 2023. Showcase Cinema de Lux located at the City Center in the city of White Plains will show its last movie on Sunday, October 29th according to Westfair Business Journal.
White Plains, New York Move Theater Closing
One of City Center's anchor attractions Showcase Cinema de Lux officially announced its closing after they said they were unable to come to terms on a lease renewal agreement with the City Center. Showcase told the Journal,
"Showcase Cinemas is deeply committed to our U.S. theatrical exhibition business and we look forward to continuing to provide a superior movie-going experience to our loyal patrons at our Showcase Cinema de Lux Ridge Hill and Showcase Cinema de Lux Cross County, both in Yonkers."
Showcase Cinema de Lux
When the 15-screen theater opened at 237 Martine Ave, White Plains, NY in 2005, it had approximately 3,200 seats making it one of the biggest movie theaters in the area. As soon as they opened many said it was one of the best theaters they had ever watched a movie. Over the years the theater decreased the amount of seats in each theater to allow for more comfortable and luxurious seating. They also added an IMAX auditorium to give fans the opportunity to see movies on an almost wall-to-wall, ceiling-to-floor screen.
A "Sad Day" for Movie Fans in White Plains
As news of the the theater closing spread, fans shared their feelings on social media with many saying they would miss it. White Plains Mayor Tom Roach was asked by the Journal about the announcement,
"I think it's of course a sad day but not really a surprise. I think it's a reflection of where the entertainment industry has moved. A combination of streaming and I think Covid really accelerated a process that was already underway."
What Will Take Theaters Place?
When the theater closes at the end of October it will leave a movie theater void in the downtown area of White Plains as it was the only theater in the area. Mayor Roach is hopeful that won't last for long telling the Journal "Talks are taking place with possible new tenants."
25 Hudson Valley Locations Featured in Movies
The Hudson Valley, or the new Hollywood? The Hudson Valley has been featured in many movies over the years, and it's not stopping. From recent hits like A Quiet Place (2018) to modern- classic films like The Departed (2006), The Hudson Valley has been a low-key hot spot for locations. Due to tax incentives, beautiful locations, and the growth of independent filmmaking, the Hudson Valley will continue to thrive as a valuable destination for filmmakers.
So, we compiled a list of 25 Hudson Valley locations featured in film. This list includes blockbuster hits and independent films too. We hope you enjoy reading through, and learn more about The Hudson Valley and film!
Hudson Valley Restaurant Perfect for Date Night
Treat yourself to a romantic dinner at one of these unsuspecting Hudson Valley Restaurants. They offer the perfect combination of food and drink with a dining experience that feels intimate. I like to say these places are hiding in plain sight. You know them, you may even drive by them and now it is time to stop in for a romantic dinner date. From Kingston to Rhinebeck to Cornwall, and a few places in between it will be hard to decide you may need to visit all of them to pick you favorite.