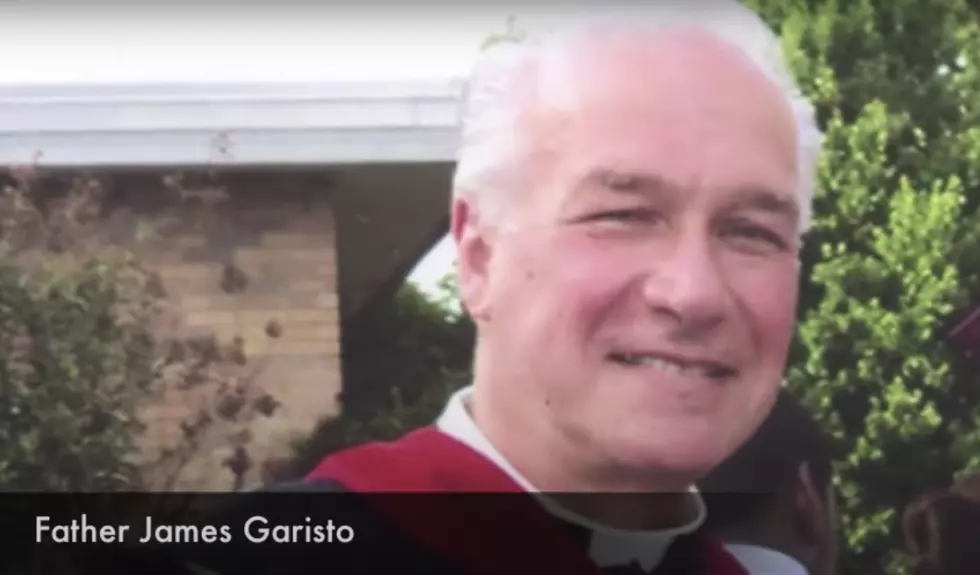 UPDATE: Sex Abuse Trial of Former Hyde Park Pastor James Garisto
YouTube, Staten Island Advance
After more than a year since his arrest, there is now an update in the sexual abuse case against former St. Peter's Parish Pastor James Garisto.
On Friday, June 9th, 2023, Garisto pleaded no contest to corruption of a minor and indecent assault after prosecutors said he sexually abused an underaged boy in Fishtown, Pennsylvania during the mid-2000s. A plea of no contest is a plea which a defendant in a criminal prosecution accepts conviction but does not plead or admit guilt.
Garisto faced several related charges after his arrest last year, but those charges were dropped. Church officials placed Garisto on leave in 2019 after receiving a report of sexual misconduct against him.
According to The Philadelphia Inquirer, a civil lawsuit filed by the victim in the criminal case is pending. The Archdiocese of New York, which was also named as a defendant in the suit, recently reached a settlement in the case, according to AJ Thomson, the victim's attorney. Thomson declined to disclose the amount of the settlement.
Garisto's no-contest plea means that his conviction on the underlying crimes in the case cannot be used as evidence in the lawsuit, Thomson said. Still, he said the outcome of the criminal case was a step toward justice and accountability in Philadelphia, where criminal charges are rarely filed against priests accused of sex abuse.
Garisto is scheduled for sentencing on September 7th of this year.
Timeline of James Garisto's Arrests
As we previously reported, Garisto, who owned a home in the Fishtown neighborhood of Philadelphia at the time of the earlier assaults, was accused of attacking a child hundreds of times between 1995 and 2002. He was released from custody after posting 10% of his $75,000 bail.  
Garisto has been in the public eye since his abrupt removal as pastor of St. Adalbert – St. Roch parish in North Shore Staten Island in 2015. His departure caused plenty of confusion and distress, as seen from the video at the bottom of this article. On leave from the Archdiocese of New York since August of 2019, Garisto faces legal action in New York. This new allegation marks the fourth time that Garisto has been accused of sexual assault, according to SNAP. 
Here is the police report from the Municipal Court of Philadelphia County: attachment-CpDocketSheet
In regards to a different case, one victim, former Staten Islander Ryan Barry, a husband and father now living in Pennsylvania, has come out publicly about his experiences. Barry sued the Archdiocese of New York and St. Joseph by-the-Sea High School under the Child Victims Act in Manhattan state Supreme Court. In a silive.com article, it says that "Ryan [Barry] was sexually abused by Father Garisto when he was approximately 15 to 21 years old," from about 1993 through 1998, according to the lawsuit. The lawsuit also states that he was abused "in multiple locations, including Father Garisto's car, and at Father Garisto's house, when Father Garisto would visit Ryan and counsel Ryan in his capacity as a priest." 
In regards to the case where he just pleaded no contest, Garisto was taken into custody on May 4th, 2022 by Philadelphia police on allegations of abuse against the then-teen. The family has launched a civil lawsuit against the Archdiocese of New York regarding Garisto's conduct. According to the Poughkeepsie Journal, the alleged victim claims that his "relationship" with Garisto started in 2006. The alleged victim, who is going under the pseudonym ZM, claims that Garisto touched him inappropriately on several occasions between 2006 and 2010, starting when he was 15 years old. The supposed abuse took place on trips to properties owned by Garisto in Philadelphia and Harrisburg, Pennsylvania, and at the church in Poughkeepsie.
ZM's attorney, AJ Thomson, claims that ZM saw something online about Garisto's previous arrest, and that encouraged him to come forward. Thomson said employees in the church were aware of allegations against Garisto and, in some cases, paid for travel and dining accommodations for the priest's private trips with altar boys. The suit claims that the parish employee in charge of finances knew of his abuse and possibly other boys.
A spokesperson for the Archdiocese of New York Joseph Zwilling said Garisto has been on leave and unable to act as a priest since August 2019, when the archdiocese received its first complaint against him.
After the alleged abuse, he suffered from depression and became addicted to heroin. He sought drug abuse counseling and attempted suicide on multiple occasions due to the "psychological torment, emotional pain and depression brought on by the abuse by Garisto," the suit said.
The charges from his arrest in January were withdrawn in March due to the statute of limitations. Communications Director for the Philadelphia District Attorney Jane Roh said it will be decided on Wednesday if the new case will move forward in court. Roh said, "The [latest] allegations were within the statute of limitations so we were able to charge him with a new case."
Garisto's Time in Poughkeepsie
Garisto was the pastor of St. Peter's Parish from 1998 to 2014. It was through his actions that the parish acquired the Our Lady of the Rosary Chapel and eight acres on the grounds of the former Hudson River State Hospital. The acquisition resurrected the parish, which was at its lowest ebb in 1998. Since then, Mass attendance had doubled, collections quadrupled, and enrollment in St. Peter's Catholic School increased by 100 students in three years. 
In 2006, when it was announced by the Archdiocese that St. Peter's Catholic School was to merge with Regina Ceoli Catholic School, Garisto fought to keep the school independent. He was a revered public figure in the Poughkeepsie area. 
These 11 New York State Counties Have Most Registered Sex Offenders
37 High-Risk Hudson Valley Sex Offenders Recently Moved in New York State