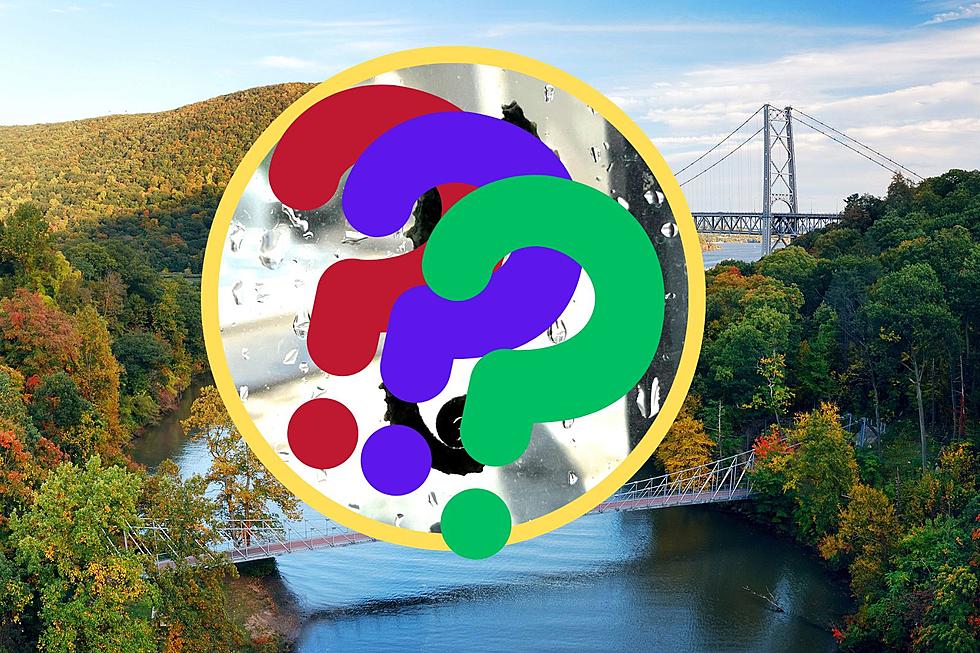 "First of the Season": Majestic Animal Spotted in New York
Canva/NYS DEC
Warmer weather in New York means the return of many of the state's most beloved animals. Some, however, may surprise you.
Bears, foxes, martins, and even the elusive mink can be spotted all across the Empire State. Same goes for beavers, groundhogs, coyotes, and even (very rarely) wolves. While our terrestrial neighbors are well and good, some animals that most of us never even knew were New York residents are living below the surface of the water.
Odd Animals in New York State
There's a few surprising aquatic New Yorkers, and they all seem more at home on the set of SpongeBob than in our rivers and ocean. Pufferfish, for example, that famously live in warm tropical waters, are often found off the New York coast as well. A northern pufferfish was recently spotted by the New York Department of Environmental Conservations (NYS DEC) near Long Island. And that's not all...
Seahorses Found in Hudson River in New York
A majestic seahorse (a lined seahorse, to be specific), was recently discovered in a research trap in the Hudson River near New York City's Hudson River Park. Believe it or not, these spectacular fish are native to our waters when the weather begins to warm. From the Hudson River Park:
Try to "rein" in your excitement…we've caught our first seahorse of the season! Signs of spring in Hudson River Park on land include bright orange tulips and budding trees, but beneath the surface of the Hudson River, we are starting to see warm-weather fish species like the lined seahorse.
See Seahorses in New York
"I remember finding a seahorse on Long Island 25 years ago. Never seen one since. This is great to see for the Hudson especially", said one commenter. Starting soon, New Yorkers will be able to see these amazing creatures on-demand, too. Seahorses will be on display at the Wetlab aquarium on Pier 40 in New York City beginning in June. Luckily, that's far from the only special creature you can see.
Check out the live stream of the Mid-Hudson Bridge's falcon cam above. The peregrine falcon is currently incubating its eggs high above the Hudson River. If you'd rather see our feathered friends in-person, be sure to stake out one of the best bald eagle watching spots in the Hudson Valley below.
9 Perfect Eagle Watching Spots Across the Hudson Valley
Wintering Bald Eagles will make their way around the Hudson Valley during January and February. Here are the best spots to get a birds-eye view of the majestic bird in our neck of the woods.
Photos: Massive Eagles Fight Over Fish on the Hudson