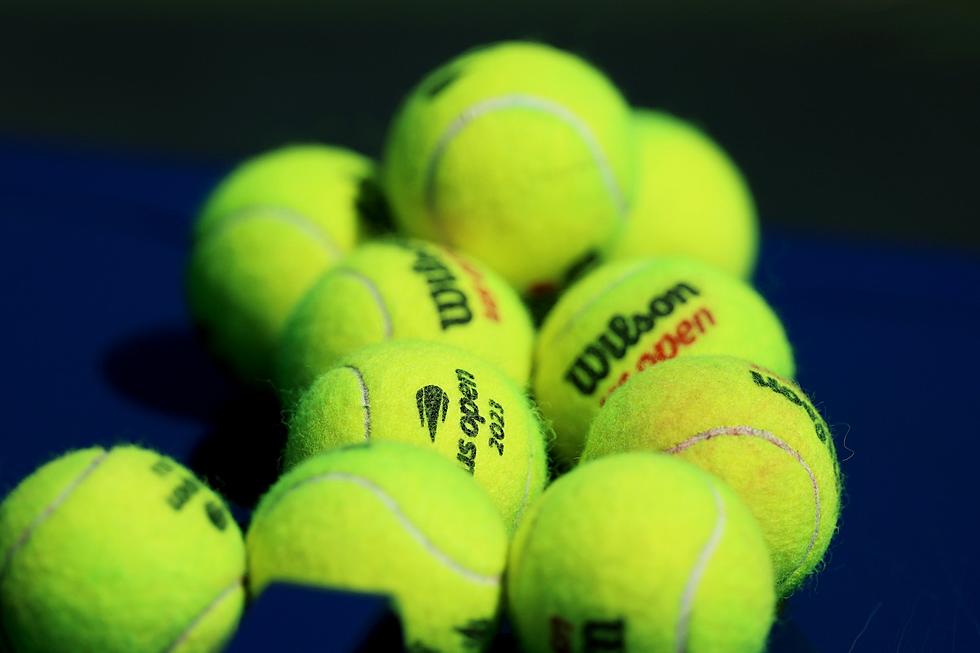 How Can You Recycle Tennis Balls in New York State?
Getty Images
I have been watching the US Open (on TV) which takes place in Queens every year in or around the beginning of September. The US Open is one of the most looked forward to Tennis competitions in the United States, and players come from all over the world to participate.
But as I was watching the players volley back and forth with those almost neon yellow tennis balls, I started to wonder how many balls do they use during the competition and what do they do with them when the matches are all over?
How Many Tennis Balls Will Be Used at This Years US Open?
While I would love to think that the used tennis balls end up in a pool somewhere for dogs to jump in and play with, I know that is not a realistic vision. What really happens with those tennis balls? Allegedly 100,000 tennis balls will be used over the course of the competition which for 2023 is August 28 through September 10. 
Can those US Open Tennis Balls be recycled?
While I haven't been able to find the official statement from the US Open about what they do with the used tennis balls, maybe they give them out to people as they leave, a la casinos with playing cards, there are a few options to recycle those tennis balls.
I did find a place that is more than happy to recycle the tennis balls, they will accept used tennis balls from individuals and from groups. That is awesome! Have you ever thought about recycling them?
Tennis Great, Ivan Lendl's $16.5 Million CT Home On Sale Now at For Only, $15 Million
Check Out This Home for Sale in Maine That Has 10 Bedrooms, Indoor Pool, Tennis Court on the Falmouth Foreside
Check Out This Tiny House For Sale That's Attached To A Giant Indoor Tennis Facility
Don't need a big space to live in but LOVE playing tennis any time of the year? Then this home might be perfect for you. According to the
Zillow
listing, the house for sale is 1 bedroom / 1 bathroom and comes with a professional indoor tennis facility attached to it. Everything sits on 2 acres in Fort Wayne, Indiana which is 2 hours North East of Indianapolis, Indiana. Let's check it out!