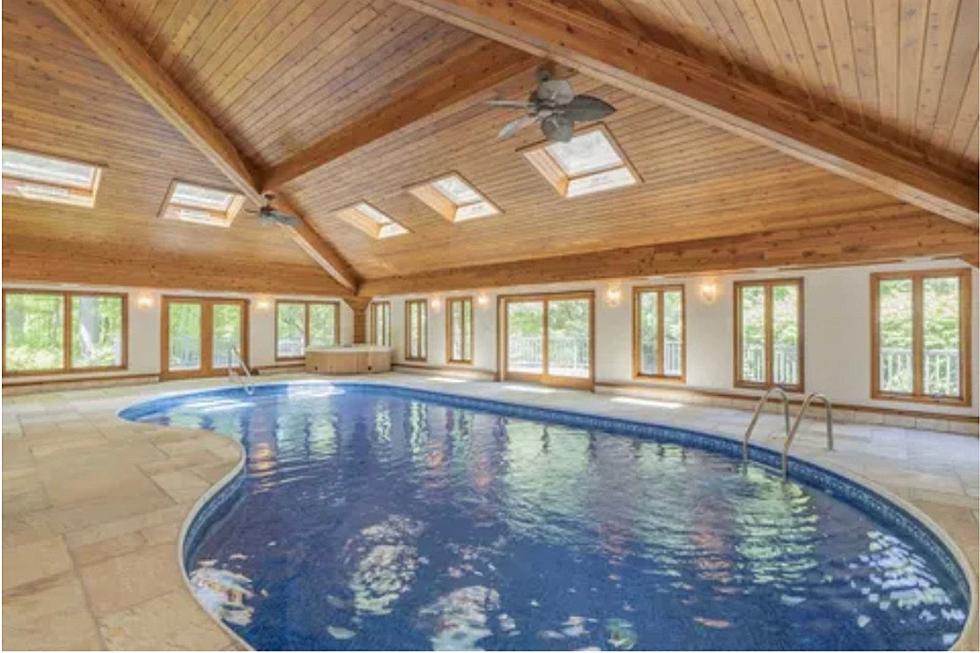 The One Reason You Should Purchase This Pleasant Valley Home
Blake Michaud, Berkshire Hathaway HomeServices Hudson Valley Properties via realtor.com/Canva
The price of this stunning Dutchess County home was also recently reduced.
I'm a sucker for any property that has a pool. I was lucky enough to have a pool growing up and it was one of the best things my parents purchased. I'd be in there for hours and our house became the fun place for all my friends to hang out at. We had an outdoor pool, but indoor ones are good because you still use them when the weather gets cold and miserable. One Hudson Valley home has an AMAZING POOL and that reason alone is why someone should purchase it.
More about the amazing Dutchess County home:
The home is at 37 Patricia Drive in Pleasant Valley, New York. Okay more about the home and not just the pool....the home has 4 bedrooms, 4.5 bathrooms and comes with almost 2 acres. The home also has the potential for a mother-daughter setup and that is very useful for those who plan on living with family for an extended time. The home also has a very open layout and has a chefs kitchen for those who love to cook.
Okay back to the pool conversation. The indoor pool has heat, below cathedral ceilings and a hot tub and bar are also included. The pool looks pretty big in the picture so there's plenty of room for all your friends and family. So..whoever buys this house must invite us all over for a big pool party.
There's something else that makes this property stand out and it's all about money.
The price of the home was recently dropped and that's an important detail for people who are looking to purchase a home. The original listing price was at $1,000,000, but the price was recently dropped by $100,000 and the new current listing price for it is $900,000. For all that the home comes with that price makes sense.
Click here for more details on the property.
Speaking of real estate, here's how to be your own landlord in the area and another amazing home that's for sale:
Be Your Own Landlord in This 13 Bedroom Building in Sullivan County
Garrison House