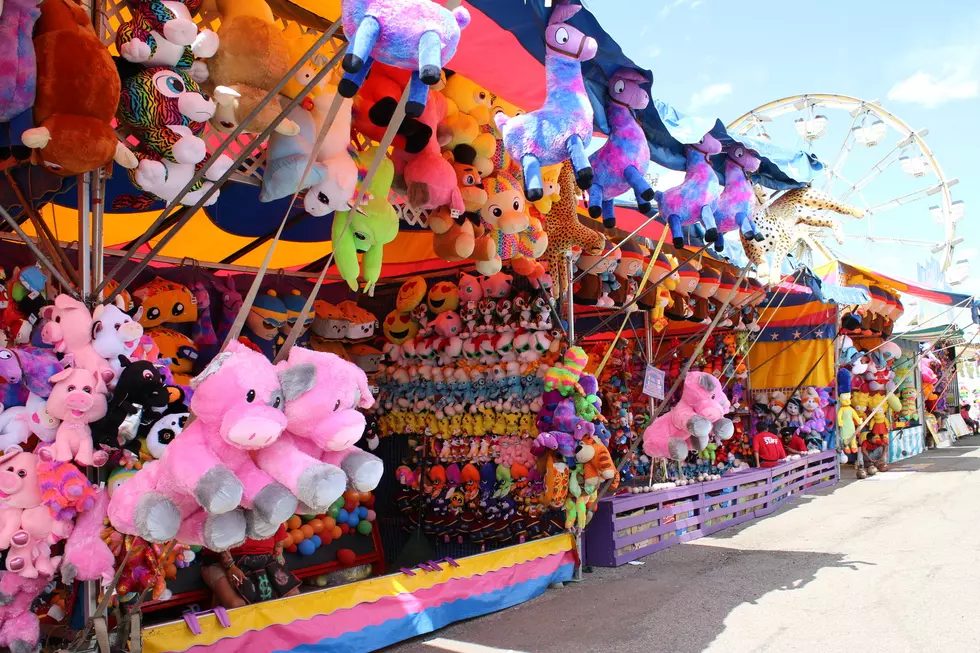 New Country Fair to Debut This July In Orange County, NY
Townsquare Media
A new summer fair set to debut this July in Orange County, New York is set to embrace the history of two organizations' prior festivities.
The Country Fair, Otisville, NY Set to Debut in July 2023
Cornell Cooperative Extension Orange County and the Otisville Country Fair are collaborating to start The Country Fair, Otisville NY which will run from July 27th through Sunday, July 30th at the Education Center & 4 H Park, located at 300 Finchville Turnpike, Otisville, NY.
The new fair will embrace the history of past festivities from both The Otisville Country Fair and CCEOC's Agriculture & Family Festival. The Otisville Country Fair was originally a one-day flea market back in 1990. It was held in a parking lot in downtown Otsiville. The event grew and flourished into a 4-day family-oriented event. CCEOC's Education Center & 4 H Park grew out of need to expand educational programs and experiences to meet the growing needs of the community in all areas of programming.
The new Country Fair will have live entertainment, an antique car show, 4-H exhibits, animal shows, amusement rides, tractor pulls, delicious food, local vendors, a 100th Anniversary Celebration for 4-H, Life skills demonstrations and more.
Sue Marshall, Otisville Country Fair Co-Chair said
"Our combined fair will continue providing support for the local community through our annual summer event while providing fair goers with more offers."
CCEOC's Executive Director Lucy Joyce said,
"Cornell Cooperative Extension of Orange County is thrilled for this collaboration and the chance to diversify and expand our outreach."
The Country Fair in Otisville will be held:
Thursday, July 27 5:00 PM – 10:00 PM
Friday, July 28 5:00 PM – 10:00 PM|
Saturday, July 29 9:00 AM – 10:00 PM
Sunday, July 30 9:00 AM -10:00 PM
To learn more about the event or potential sponsorship opportunities visit www.cceorangecounty.org/events, or contact Jill Van Aken at 845-344-1234 or jd863@cornell.edu.
Look Who Has Played the New York State Fair
Here's a look back at some of the artists that have played the Great New York State Fair.
Concert Archives
Inside Arena Concert Venue at Orange County Fairgrounds
Most of us are used to seeing concerts at the Orange County Fair Grounds outside on the track but did you know they have a great indoor space as well? I was just there for Scotty McCreery's Same Truck Tour so I thought I would snap a few pictures so you can check the place out.