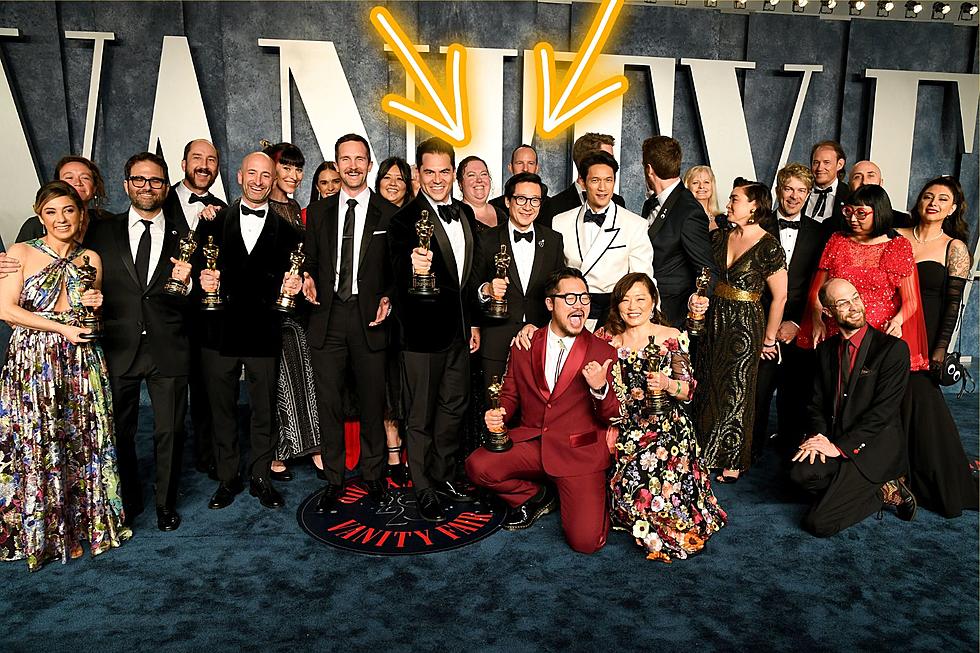 Why the Hudson Valley Deserved a Special Thanks at the Oscars
Getty Images for Vanity Fair
The Oscars, better known this year as the Everything Everywhere All at Once Show, had some very special moments, including the coronation of this year's Best Picture. One thing, however, was missing during the acceptance speech: a thank you to the Hudson Valley.
It looked like a party on the Oscars stage last night when over 20 actors, producers, and other Everything Everywhere All at Once contributors came to accept the golden statue. Among them were Allison Rose Carter and Jon Read, who can thanks the Hudson Valley for at least a small part of their success.
What Do the Oscars and the Hudson Valley Have in Common?
"Congratulations to EVERYTHING EVERYWHERE ALL AT ONCE and especially to Allison Rose Carter and Jon Read of Savage Rose Films", began a post from the Hudson Valley Film Commission's Facebook page (below). They went on to explain Allison and Jon's ties to our corner of New York.
Everything Everywhere All at Once has Ties to the Hudson Valley
The producers, who have shot several films in the Hudson Valley, can be seen on stage at the 2023 Oscars to accept the Best Picture award for Everything Everywhere All at Once. So where exactly have their other movies been shot?
Where Oscar-Winning Producers Shot Films in the Hudson Valley
The 2018 film A Vigilante starring Olivia Wilde (above), lists Allison Rose Carter as one of its producers. The majority of the film, which focuses on Wilde's character as she helps free women and children from abusive situations, was mostly filmed in Kingston, NY in Ulster County. Parts of the movie Shirley, starring Elisabeth Moss, included scenes shot at Poughkeepsie, NY's Vassar College.
Vassar College Graduate is Now an Oscar-Winning Producer
The Hudson Valley Film Commission also made a separate post highlighting producer Jon Read, who not only lives in the Hudson Valley, but graduated from Vassar College. Other films he has worked on locally include The Mountain starring Jeff Goldblum, and The Adults starring Michael Cera.
There's been so many movies and televisions shows shot in the Hudson Valley that it's becoming difficult to count. Recent projects include this year's hit show Poker Face, which has scenes shot on both sides of the Hudson River, and Apple TV's Severance, which is returning for a second season soon. Check out more below.
25 Films And TV Shows Filmed In The Hudson Valley Since 2020
Here is a list that's been complied of the 25 films and tv shows that have been filmed in the Hudson Valley since 2020.
10 TV Shows & Films You Didn't Know Were Made in Newburgh, New York