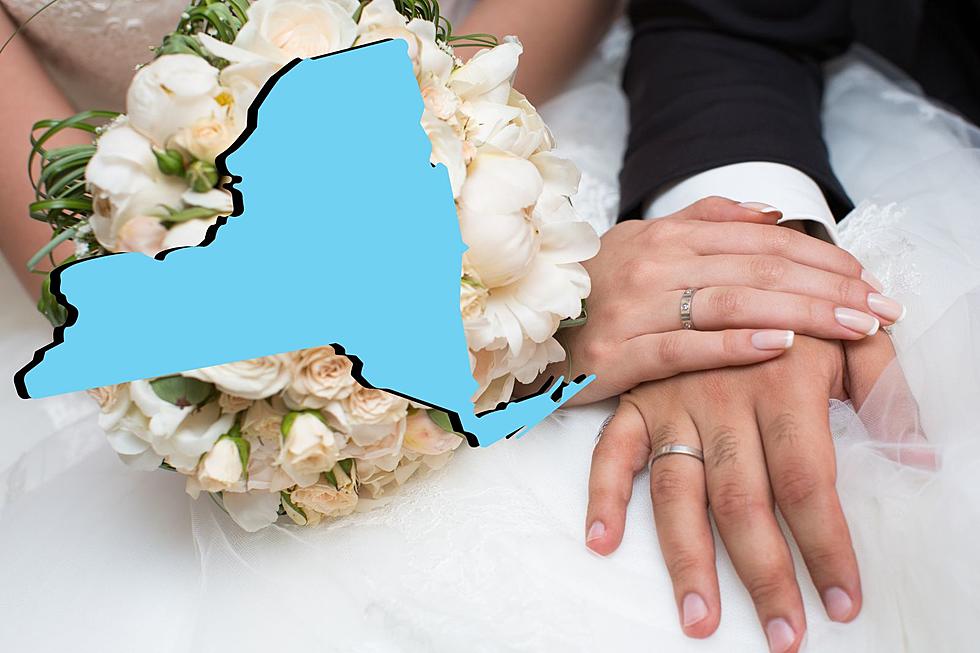 Brand New Law Redefines Who Can Officiate NY Weddings
Retann via Canva
It's officially easier than ever to tie the knot in New York state. New legislation recently went into effect that drastically changes the rules about who can officiate local weddings.
I've been lucky enough to officiate three weddings in my lifetime. The ceremonies were beautiful (if I do say so myself), but the stress around figuring out how to do it all legally was a headache. Not anymore.
New "One-Day Marriage Officiant" Licenses in New York
New York now offers the option for would-be wedding officiants to apply for a one-day marriage officiant license. The new program, which went into effect on March 28th, 2023 cuts out the hassle of online ordinations and will now allow literally any adult to help a couple say "I do". Here's how it works.
How New York's One-Day Marriage Officiant Licenses Work
There are still a few rules surrounding the new one-day licenses. As with most government-related activities, all officiants-to-be must be at least 18 years old. The couple looking to be married also needs to obtain their marriage license before their officiant applies for their one-day license. Also, while the marriage will obviously need to take place in New York state, the officiant does not need to be an in-state resident. The officiant licenses are affordable, too.
How Much a One-Day Marriage Officiant License Costs
It only costs $25 for the one-day license, and applicants don't even need to appear at the clerk's office in-person. While you can schedule an in-person visit, the forms can also be mailed in (which is especially helpful for out-of-town officiants). Links to schedule an in-person application, addresses to mail in applications, and some more nitty-gritty details can all be found here.
The Hudson Valley is one of the premiere wedding destinations in the country. From barns to vineyards to gorgeous backyards, there's a place for everybody to have a memorable ceremony. Check out some amazing local venue options below, and keep scrolling to see the top 15 wedding songs from across the globe.
17 of the Hudson Valley's Most Stunning Wedding Venues
17 gorgeous Hudson Valley wedding venues.
These Are the Top 15 Global First Dance Wedding Songs
Discover the top 15 first dance songs used at wedding around the world, below (as of March 2022).