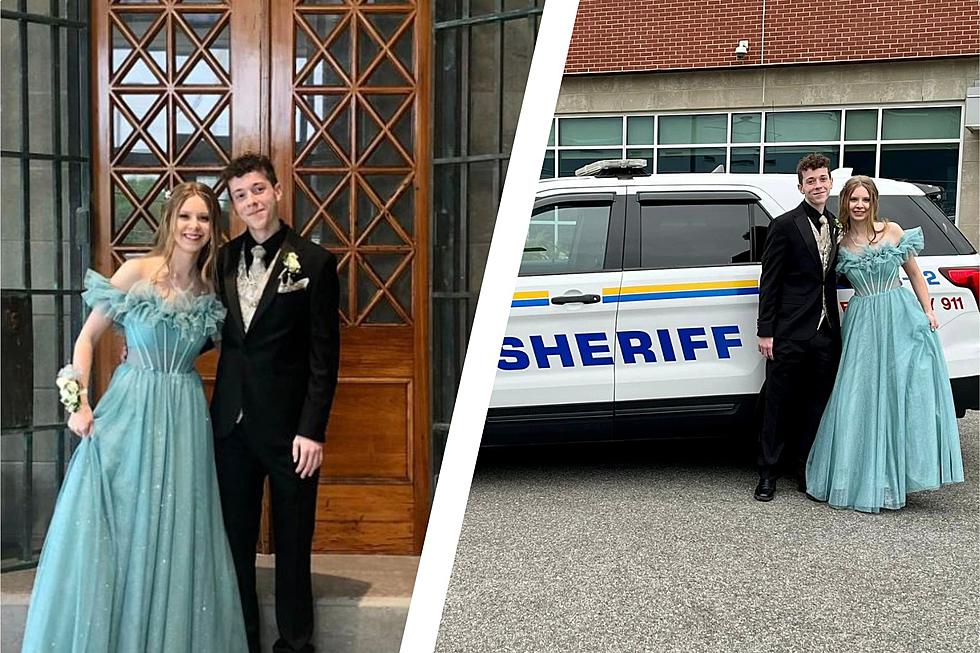 New York Prom Couple Chooses Sheriff's Department for Photos
Dutchess County Sheriff's Dept via Facebook Prom
It is Prom season in New York and these days it is so great to see the originality that so many of the prom goers have put into their big night. It has been a few years to say the least since I went to my proms but I can tell you it was so long ago no one had even dreamt of the Prom-posal.
I love seeing all the ideas that people come up with to ask people to the prom. The current Allstate Mayhem ad comes to mind.
Back when I got asked to go to the prom guys were just hoping the girl they asked said yes so it usually didn't come with a lot of fanfare. Maybe if it had more of them would have heard yes.
Dutchexx County Sheriff's Department Says Yes to Prom Pictures
I also love that so many people are taking their prom pictures seriously. There was a run of years when it seemed like proms were something people were kind of downplaying. It is nice to see that they are back and that high schoolers are really getting into the fun of it all.
One Hudson Valley prom couple when so far as to ask the Dutchess County Sheriff's Department if they could take their prom pictures at the Sheriff's office. Of course, the Sheriff's Department said Yes. It also turns out that the couple happens to be two cadets from the Youth Law Enforcement Explorer Program the is run by the Dutchess County Sheriff's Department.
LT. Cadet Kayleigh Sonicelli and Sgt. Cadet Patrick Sample is the happy prom couple and the Sheriff's department was happy to be a part of their prom night. The DC Sheriff's Department went on to remind us all that it is prom season and offered some good advice that not only works for prom but also for upcoming graduations.
Sheriff Kirk Imperati and the men and women of the Dutchess County Sheriff's Office want teens and parents to have a safe and memorable night. Carefully planning one of the most special evenings of a High School student's career and knowing about potential safety issues will help make prom night a huge success for everyone. Talk to your young adult about safety issues and develop a prom night plan. (Dutchess County Sheriff's Department via Facebook)
Hudson Valley Restaurants for Graduation Dinner
Steak Dinner Restaurants in the Hudson Valley
Sometimes you just want to go out for a steak and there are so many great places to do that in the Hudson Valley. Check out this Hudson Valley Steak Restaurant Trail I put together for you. It will be delicious fun to work your way from Kingston to Rhinebeck then down to Beacon and over Newburgh then back up the road to New Paltz. Delicious steaks with mouthwatering sides await you at these wonderful Hudson Valley restaurants that serve steak.