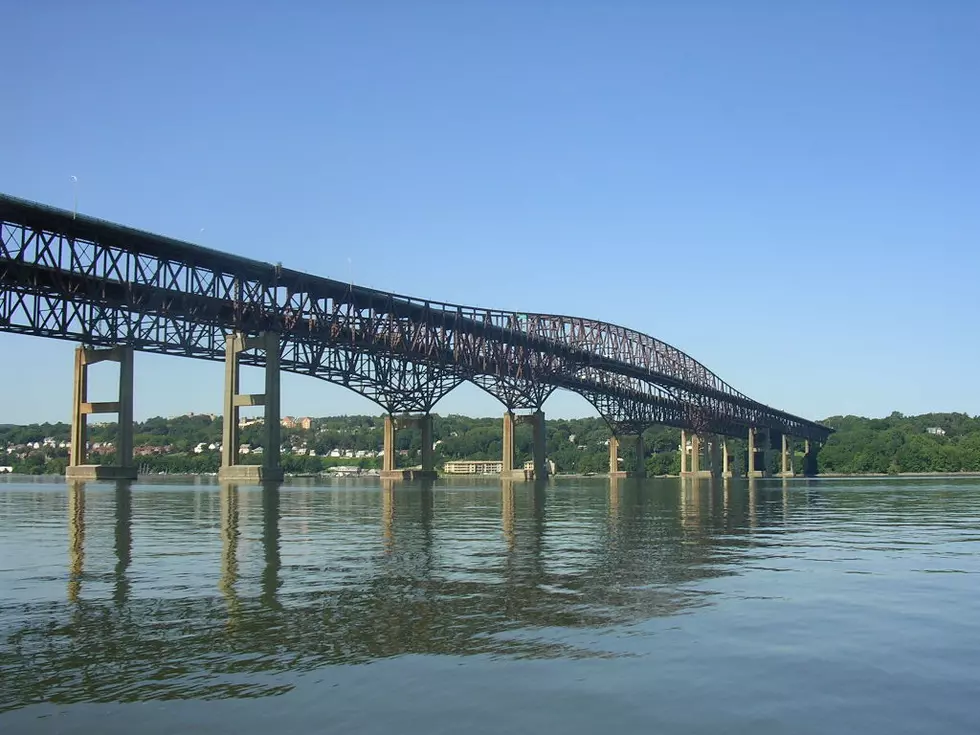 Newburgh Beacon Bridge Says Yes to This 24-Hours a Day
NYS Bridge Authority
The New York State Bridge Authority has made an announcement that they have made the decision to make things easier for a particular type of traffic that likes to take advantage of the Newburgh Beacon Bridge but doesn't use the bridge via car, truck or vehicle.
What kind of traffic uses the Newburgh Beacon Bridge and how will this affect the cars and vehicles that do use the bridge?
What type of traffic is now able to use the Newburgh-Beacon Bridge 24 hours a day?
The type of traffic that can now use the Newburgh-Beacon Bridge 24 hours a day is foot traffic and bicycle traffic. Weren't aware that people would want to use those paths? Yes, they do! Previously, the bridge was only open from dawn to dusk for walkers, runners and cyclists.
Why is the Newburgh-Beacon Bridge now open to these other forms of 'transportation?"
While previously, there was dawn to dusk, the bridge got feedback that people needed to use the bridge to be able to get to the train station and other destinations at either side of the bridge.
Is there a chance that the Newburgh Beacon Bridge will revert back to a dawn to dusk policy?
The New York State Bridge Authority has said that they will continue to monitor the safety of the persons who need to use the bridge and reserve the right to reverse the policy in the future if needed.
5 Things You Didn't Know About Mid-Hudson Bridge
You drive across it often, but what do you know about the Mid-Hudson Bridge? Test your knowledge.
Longest Bridges in the USA
ConnectCR Pedestrian Bridge
The bridge, which will connect NewBo and Czech Village will be called the Alliant Energy LightLine. Construction should begin in 2023, with bridge completion the following year. *Alliant Energy donated $1 million to the project.