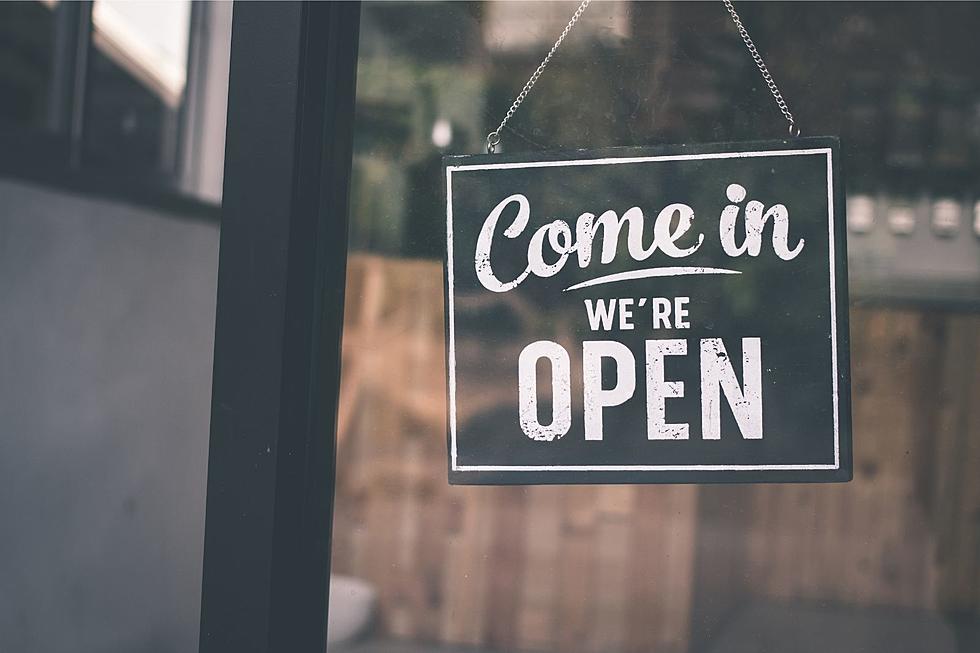 "Fresh and Flavorful" New Restaurant Opens in Orange County, NY
Canva
More than ever, new businesses are popping up in the Hudson Valley. Residents are excited to see the growth in our community climb.
Along with new businesses, this is a great time for Hudson Valley residents to explore the latest boutiques, restaurants and unique shops in our area.
We can continue to share our love and support for local businesses.
Throughout the Hudson Valley, some of our favorite go-to spots have closed.
Bliss Boutique in Goshen, Bop to Tottom in Kingston and Foundry Cafe in Cold Spring all closed their doors recently. 
Read more about those places closing here.
However, other Hudson Valley businesses are planning on opening soon.
ARTBOXstudio in Montgomery and Hook & Reel Cajun Seafood & Bar in Middletown are set to open
Read more about these spots opening soon by clicking here.
New establishments have planted their seed in the Hudson Valley.
Sage Moon Botanical, Corey's Pickles and 88 Charles Street Restaurant opened their doors and the community couldn't be any happier.
The Vegan Stuff had their grand reopening in March of 2022 in Beacon.
Check out the menu of these new businesses here.
Read more about Corey's Dill Pickle Candle here.
There are a lot of unique, local businesses to visit within the Hudson Valley.
A Hudson Valley fan favorite restaurant will be missed.
A popular business has closed their doors in Montgomery. Brady's Bistro will be missed by the Hudson Valley community. I'm sure that it won't be long until we find out what they have planned next.
However, as one door closed, another one opened up in the same location. This new restaurant is bringing all the spice to town.
A brand new restaurant has opened up in Orange County, NY.
Strada Grill announced the opening of their first location in Montgomery.
They are a family owned and operated restaurant with American style food options. Executive Chef Carmine Vurchio is the one bringing the magic to the menu. Some of their favorites consist of The Ducati Melt, Gnocchi Fries, Oat Bowls and very own Strada sauce.
Have you ever heard of Panigale Bites? I haven't either but I'm excited to try them.
They offer online ordering and dine in options.
This is available from 7am-7pm from Monday to Saturday and Sunday, 8am-4pm. Their dinner menu will be on the website soon.
Take a look at some of their tasty options below.
 

 

 

View this post on Instagram

 
View this post on Instagram
 

 

 

View this post on Instagram

 
Strada Grill
Montgomery Plaza
1011 NY-17K
Montgomery, NY 12549
Click here to view their menu.
Out of all of the Hudson Valley businesses that have opened, have you visited any of them? If not, which one will you check out? Share with us below.
Hudson Valley Restaurants With The Most Instagram Worthy Cocktails
Throughout the Hudson Valley, bars and restaurants have really created unique drinks. From exotic choices to glamourous, there seems to always be something for someone on the menu at the table.
Here are the top 4 places within the Hudson Valley that I have been blown away at how perfect my drink looked and tasted. Cheers!
Hudson Valley Specialty Food Shops
The Hudson Valley has a number of specialty food shops. Some are styled like a grocery store others offer prepared foods you can eat in or take out. All of them are worth a visit. Here is a shortlist of a few that include shops in Beacon, Rhinebeck, New Paltz, and Hudson.