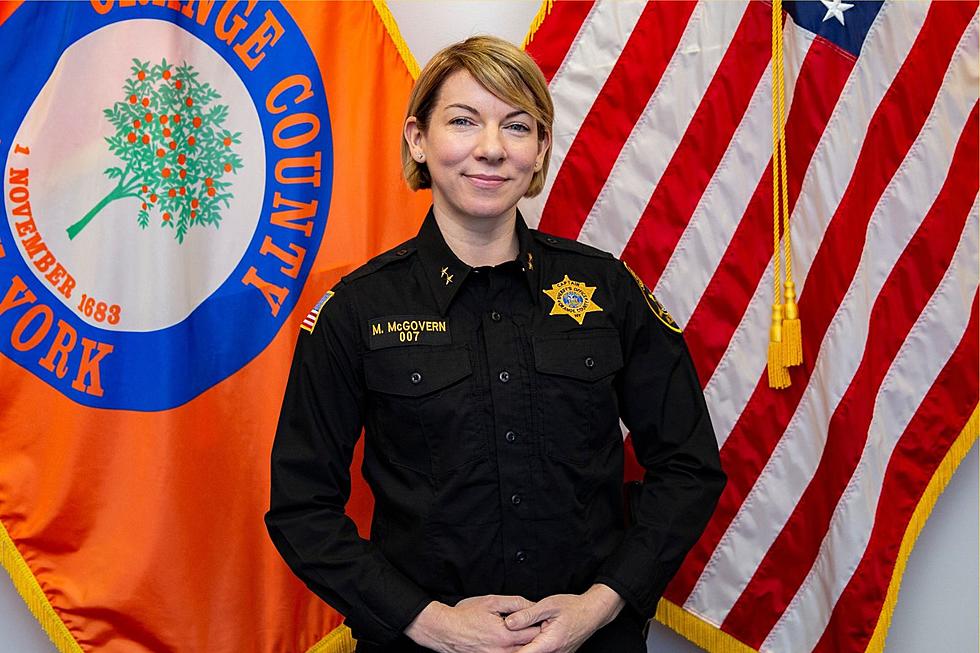 Former FBI Taskforce Member is New Orange County Sheriff Chief
Orange County Sheriff's Office via Facebook
There was big news from the Orange County Sheriff's Office (OCSO) this week as they announced their new chief.
An outpouring of support came after Thursday's announcement. The new chief, who has a service record ranging from the FBI's White Collar Crime Task Force to patrol lieutenant to captain is now the highest-ranking woman in Orange County law enforcement history.
New Chief of Police in Orange County, NY
"Meet Our New Chief!", began the recent announcement from the Orange County Sheriff's Office. "Chief Meredith McGovern has held every civil service rank within the agency. Her commendable determination, tremendous knowledge, and experience will be a great asset as the Chief of Police the Orange County Sheriff's Office", they continued. A gradate of the FBI National Academy, Chief McGovern receive an immediate outpouring of support.
Orange County, NY Reacts
"Awesome addition to the new administration", said one Orange County resident. "Congratulations Meredith! Chief McGovern... such an accomplishment and so deserved!", added another. With the announcement coming during women's history month, and just 24 hours after International Women's Day, other's pointed to the historical significance of the promotion.
Women in Law Enforcement in the Hudson Valley, NY
"Congratulations to the HIGHEST RANKING FEMALE IN THE HISTORY OF OCSO!!!! Very proud!", said one comment. "Congratulations Chief this is truly outstanding progress. Wishing you much luck and continued success! Keep paving the way", said a local Orange County business.
Law Enforcement Career
Chief McGovern began her law enforcement career in 2007 in New York City as an officer with the Transit Bureau before being promoted to investigator in 2010. After spending several years with the  FBI's White Collar Crime Task Force, Chief McGovern was promoted to Sergeant in 2014. She rose to Lieutenant in 2018 and Captain in 2021 before her promotion to Chief this week.
Dog Rescued After Being Trapped in Rocky Crevice at Minnewaska
A 12-year-old dog named Liza was rescued after being trapped in a rocky crevice at Minnewaska for 5 days.
Daring Rescue: Injured Hudson Valley Hiked Rescued By Helicopter
Must see: We have photos and a video of a daring helicopter rescue in the Hudson Valley.