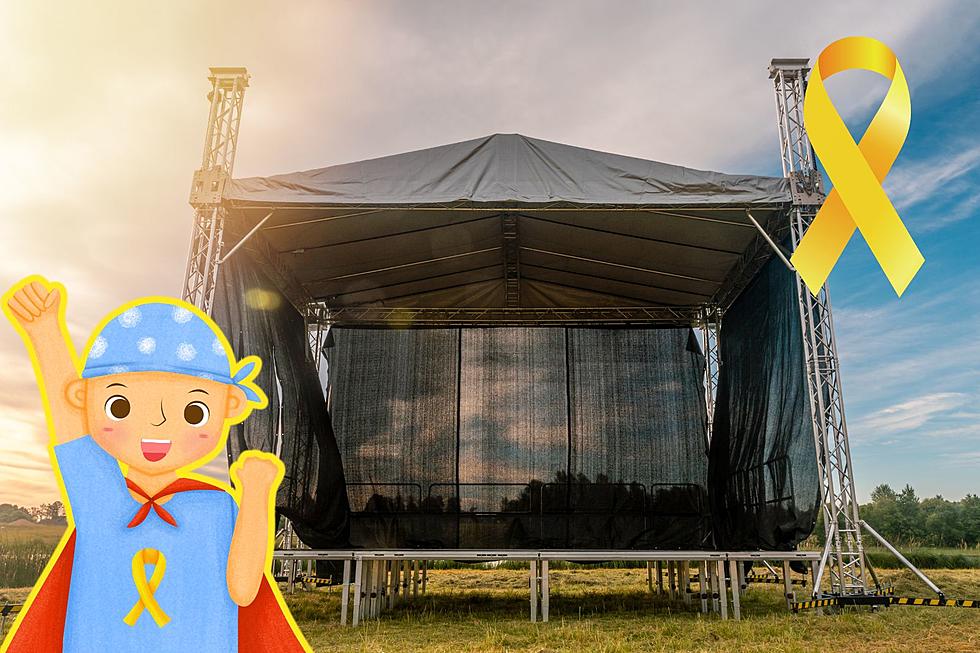 Monroe Community Concert to Benefit Childhood Cancer Research
Canva, Emily_XX, Desi Aryanti from Desi Aryanti, grapix
The Monroe community is preparing for Childhood Cancer Awareness Month by having a day of music this Sunday, August 27th filled with children's activities, food trucks, and more!
September is Childhood Cancer Awareness Month
September is Childhood Cancer Awareness Month. It is a time of year where organizations honor children and survivors affected by pediatric cancer in order to raise awareness and continue the research and treatment of the disease. Childhood cancer remains the leading cause of death by disease for children under the age of 14. September was proclaimed National Childhood Cancer Awareness Month by President Obama in 2012.
As the American Cancer Society's childhood cancer initiative, Gold Together empowers individuals to raise funds that directly support research, advocacy, and patient support dedicated to childhood cancer. By joining Gold Together, you'll be joining a community of survivors, volunteers, and supporters who believe that the future can be free from childhood cancer.
Hope Rocks for Kids
On Sunday, August 27th, Hope Rocks for Kids, a childhood cancer concert event will be rocking out over in the Village of Monroe. The event is taking place from 12pm to 5pm at Smith's Clove Park in Monroe. Local bands Tonebenders and Ladies of the 80s will be performing all day. There will be activities for both kids and adults, food trucks, and more! Not only is it a great activity benefiting childhood cancer, but it's also a great way for the family to enjoy the fleeting days of summer before school gets back in session!
Ladies of the 80's is a dynamic group of talented musicians who bring their unique blend of energy, style and pure rock 'n' roll to the Tri-State area. Led by two charismatic front women, Carmen Nardone and Brandy Seltzer, both ladies bring their mesmerizing vocals and commanding stage presence to create a captivating and unforgettable show. The ladies are backed by a tight-knit band who are equally as talented and dedicated. Love Saquing shreds on the guitar, Danny Vazquez holds down the rhythm section, Dave Yarrington tickles the ivories on keys and Michael Blau's thunderous beats and impeccable timing keep the band sounding tight and powerful.
The TONEBENDERS band consists of seasoned musicians and vocalists with decades of professional experience and have played in some of the most popular bands in the Hudson Valley and beyond. The Ultimate Tribute Band featuring multiple artists and genres from classic jazz standards, great R+B, dance, classics from the 40's, 50's, and 60's to current pop and country favorites with vocals and music sounding like the original recordings! Listen to or dance the night away to songs like Etta James' "At Last", or some Frank Sinatra, Johnny Cash, Beatles, John Mayer, Dua Lipa, Miley Cyrus, James Taylor, Neil Diamond, Steely Dan, Funk and Disco featuring a professional standard of musicianship and amazing vocal harmonies.
Fantastic Local New York Artists You Need to Know
In honor of all the local Hudson Valley artists that I've covered at Townsquare, I want to highlight all the musicians that I've had the privilege to interview!