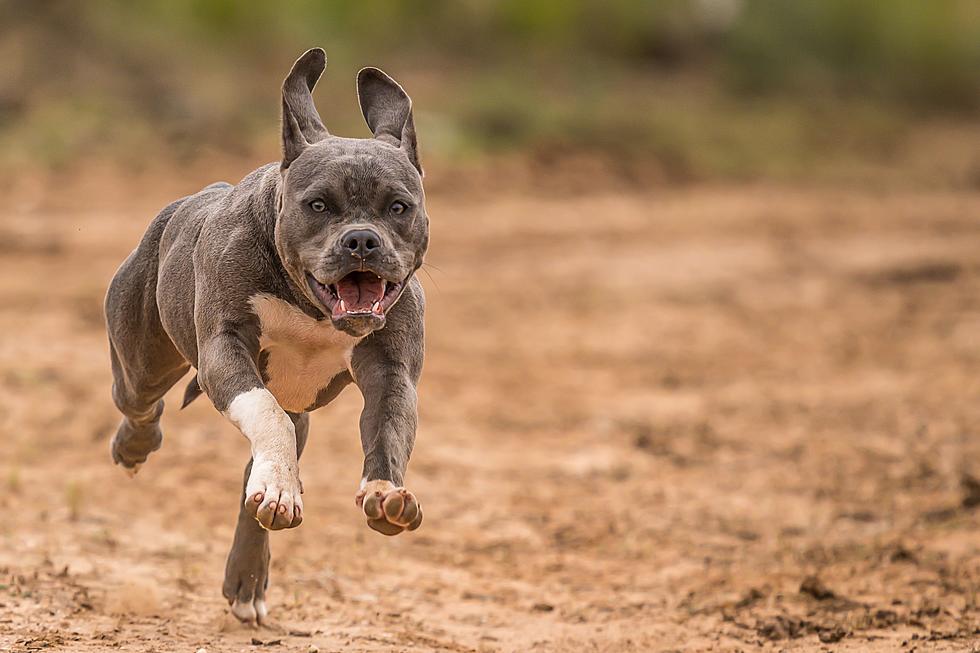 Missing Texas Dog Found Safe in Niagara Falls, New York
Duncan Sanchez/Unsplash
A dog that went missing in Texas over a month ago had his owner questioning if he would ever find him, then the dog was found all the way in Niagara Falls, New York.
According to a report by Alex Fulton for KWTX, Texas resident Kenneth Green had almost given up on finding his missing dog when he got a call from an animal shelter in New York. They told him that they had found his missing pitbull wandering around a small retirement community outside of Niagara Falls.
The SPCA was able to find out who owned the lost dog by checking his microchip, which gave them Green's contact information. They called him, and Green jumped in the car and drove from central Texas to Niagara Falls to pick up his lost friend.
Green has no idea how his Bruassard, his pitbull, ended up in Niagara Falls. While he did get out on occasion, like any dog, usually he or a neighbor could track him down and bring him back.
But not only did Bruassard evade capture in his own neighborhood this time, he somehow exited central Texas entirely and ended up in Niagara Falls, New York in the span of a few weeks.
It's fair to speculate that Bruassard didn't travel all that way on his own. So perhaps someone saw him after he ran away, thought he was a stray or couldn't figure out how to contact Green, and decided to keep him on their way back to western New York.
Whatever happened, Green was no doubt shocked when he received a phone call that his dog was found from halfway across the country.
New York's Top Paying Jobs: Does Your NY Salary Meet the Average?
New York isn't exactly the most affordable place to live, but if you work in one of these professions you're probably not too worried about the rising cost of living.
25 Craziest UFO Sightings in New York in 2022
New York residents see a lot of weird things in any given year, but some of us claim to see things outside the normal level of New York weird like UFOs.