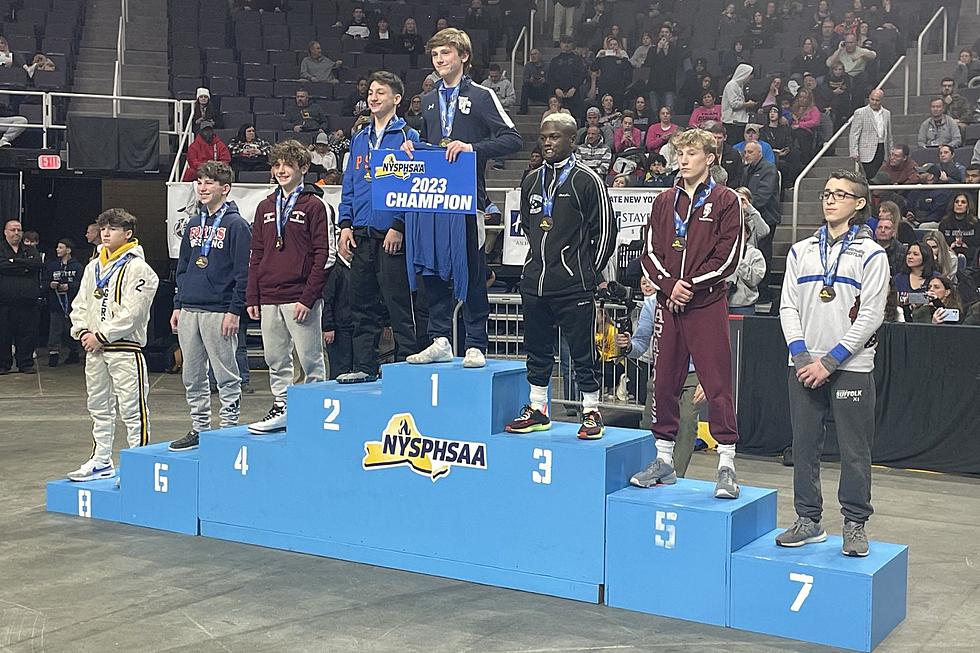 Epic: Hudson Valley has First State Champion in Decades
Valley Central School District via Facebook
The Hudson Valley has some new hardware and some more bragging rights after an epic weekend in our state's capital.
The New York State Public High School Athletic Association's (NYSPHSAA) state wrestling championships were held in Albany, NY on February 24th and 25th at MVP Arena. When the last whistle blew, a student at Valley Central (VC) in Montgomery, NY added another accolade to his already-impressive resume and brought the state title home to the Hudson Valley for the first time since 1975.
Luke Satriano, State Wrestling Champion from the Hudson Valley
Local wrestling fans may already know the name Luke Satriano. A state-ranked wrestler for nearly a decade, Satriano placed fourth in the NYSPHSAA  tournament in 2022. That year, his only losses for the entire season came at the state championships, but it was an entirely different story in 2023.
Valley Central School District in Montgomery, NY has State Champion
"Huge Congrats to VC's own NYS Champion Luke Satriano!", began a recent Facebook post from Valley Central School District. "Luke had to compete against 3 State Medalists and the defending State Champion! If that's not impressive enough, Luke only gave up 1 point in the entire 2-day tournament!" The NYSPHSAA lists the Section 9 championship as the first from the Hudson Valley since 1975.
Montgomery, NY Reacts to Wrestling Championship
"That's awesome! Congratulations! Well done!!", said one Montgomery, NY resident. "Great job boys, it was very special to be up there cheering you on!", added a Valley Central graduate. Satriano was also honored on Valley Central School District's website. If you want more championships, check out the wild snow sculpture contest below.
Pictures from the 2023 World Snow Sculpting Championships In Stillwater Minnesota
The World Snow Sculpting Championships were held recently in Stillwater where teams from as far away as Mexico and Columbia competed against each other for a share of the top prize, medals, and the title of World's Best when it comes to snow sculpting.
10 Hudson Valley Ice Cream Shops Still Open in the Middle of Winter
Here are the brave ice cream shops in the Hudson Valley that stay open all year... even in the cold months of winter