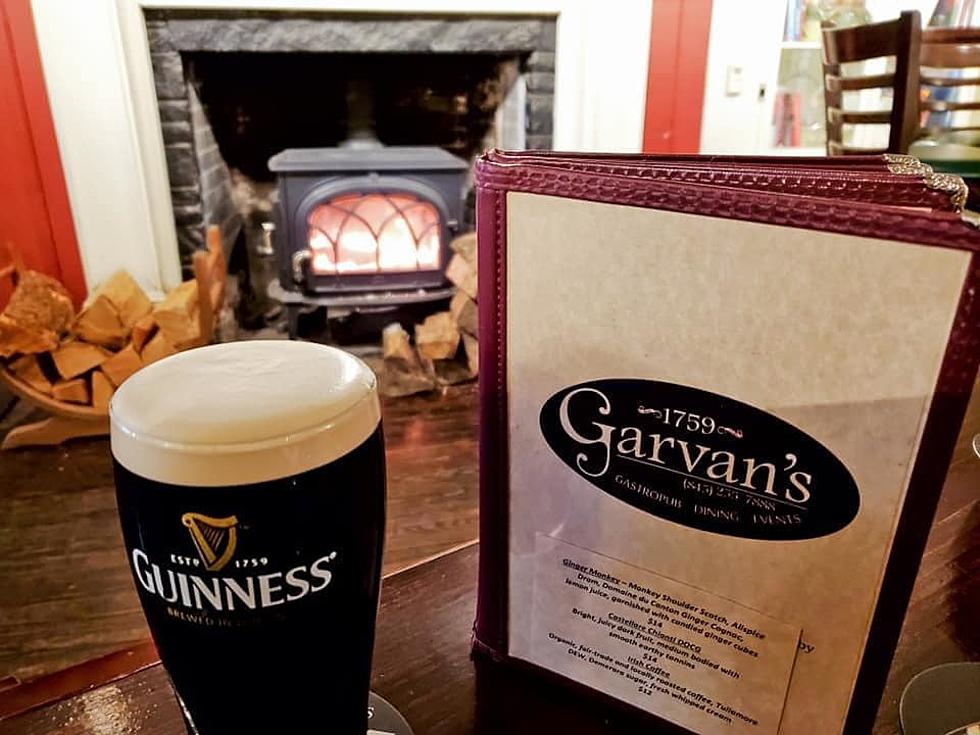 Restaurant is Ready to Welcome Back Live Music in New Paltz, NY
PC: Garvan's via Facebook
We have waited for so many things to return now that the COVID pandemic seems to be giving us a break. One of the many things that got put on hold while we all hunkered down was live music at our favorite local bars and restaurants.
As we get farther into 2022, I believe we will see more and more things returning to our favorite bars and restaurants that were popular to do before COVID. One of the main things we have been missing is local entertainment. Over the past few years, many of us have had to put our taste for local live music on pause.
Live Music Returns to Garvan's In New Paltz, NY.
Fortunately, many of our favorite bars and restaurants are starting to invest in our Hudson Valley talent again and offering them places to play again. The most recent place to bring back living entertainment is Garvin's Gastric Pub and Maggie Mae's in New Paltz, NY.
This past Thursday, Garvan's announced through their Facebook page that they were now accepting inquiries about live talent. They also shared that they, along with their sister restaurant Maggie Mae's, would be hosting live music again. They actually had their first night this past Thursday and were looking forward to making it a regular occurrence again at the restaurant.
Most of the groups they bring in play Irish Music but on occasion, they have some other types of music. The sets are usually done acoustic and are great fun for anyone just looking to hang out after work and shake off the day. Or even enjoy an evening with friends.
PC: Garvan"s via Facebook
If you decide to go to Garvan's be sure to ask the bartender where the tip jar is that going towards people in the community. Garvan regularly gives to the Food Bank Of The Hudson Valley.
Newburgh River Front Bars and Restaurant that offer Entertainment
Newburgh New York Water Front Restaurants
It has boats. It has entertainment and boy does it have an amazing selection of food and drink. Take in the beautiful Newburgh Waterfront on the historic Hudson River while enjoying top-shelf food and drink. Fine and casual dining with a backdrop of the Hudson River from the Newburgh Beacon Bridge to the north and Bannerman's castle to the south. What the river and the boats go by while enjoying every type of food you can imagine from pizza to seafood to steaks to barbeques even tacos you can have it all at these 8 Newburgh Waterfront restaurants.
Own Your Own Restaurant and Entertaiment Venue
Stone Ridge, NY Historic Home and Inn For Sale
One-of-a-kind historic 1800s home in Stone Ridge, NY which is currently being run as an Inn and wedding venue is being offered as a turnkey business and residence. The Elm Rock Inn in Ulster County New York is for sale.