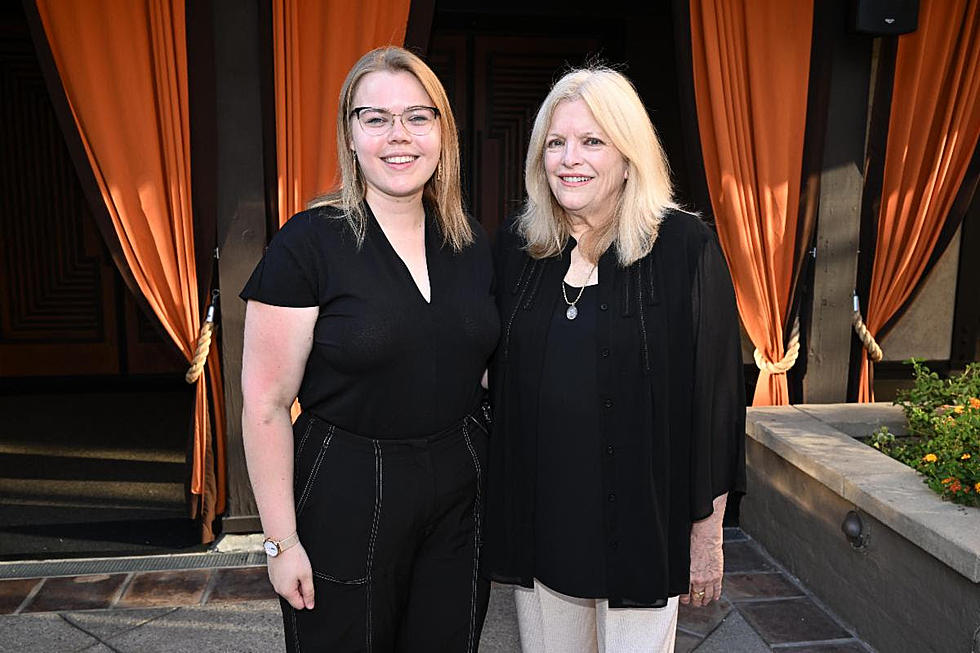 NYU Student Selected for Television Academy Foundation's Inaugural Bob Bennett Future Leaders Program
Philanthropist Kelly Bennett, right, with Madeleine Kern, a Bob Bennett Future Leader, in Los Angeles, July 2023. (Photo by Dan Steinberg/Invision for the Television Academy/AP Images)
New York University student Madeleine Kern has been selected for the prestigious Television Academy Foundation Bob Bennett Future Leaders Program. She is one of only 10 college students selected, among the Foundation's 2023 summer interns, for the inaugural program.
The Television Academy Foundation is dedicated to preserving the legacy of television while educating and inspiring those who will shape its future. It was established in 1959 as the charitable arm of the Television Academy. Through renowned educational and outreach programs, such as
The Interviews
: An Oral History of Television Project,
College Television Awards
 and 
Summit
, 
Student Internship Program
, and the
Media Educators Conference
, the Foundation seeks to widen the circle of voices our industry represents and to create more opportunity for television to reflect all of society.
NYU's Madeleine Kern is Selected for the Television Academy Foundation's Bob Bennett Future Leaders Program
Kern, a senior this fall at New York University (NYU) majoring in film and television, is interning this summer in the development department at FX Networks in Los Angeles. Kern attended Rice Memorial High School in South Burlington, Vermont, and is grateful for her small-town upbringing, crediting it for helping shape who she is.
Kern says,
"Leadership and innovation have always been intertwined. It's easy to stick to a tried-and-true path, but it can be challenging to break free and think creatively. A good leader knows how to support, encourage and inspire others and how to create an environment that fosters innovation."
The Bob Bennett Future Leaders Program
The Bob Bennett Future Leaders program supports select students from the Television Academy Foundation's summer Internship Program. Established by a generous gift from the Robert M. and Margie Bennett Foundation, this initiative provides financial support for interns as well as professional development and leadership training. To be considered for the program, applicants must submit a 350-word essay on what innovation and leadership mean to them and how they plan to apply those qualities in their internship and future careers in television.
Philanthropist Kelly Bennett, head of The Robert M. and Margie Bennett Foundation, said
"The chance to honor my father with this legacy fund supporting and mentoring television's future leaders through education programs is extremely rewarding."
The Television Academy Foundation shapes the art of creating television by engaging and educating the next generation of television professionals providing essential resources that help them discover their voices, refine their skills and forge rewarding careers in every sector of the television industry. The Internship Program annually provides 50 students from across the nation with hands-on work experience, mentorships and opportunities for accelerated career development in more than 30 industry disciplines.
20 Must See TV Shows and Movies Made in Poughkeepsie, New York
10 TV Shows & Films You Didn't Know Were Made in Newburgh, New York
25 Films And TV Shows Filmed In The Hudson Valley Since 2020
Here is a list that's been complied of the 25 films and tv shows that have been filmed in the Hudson Valley since 2020.