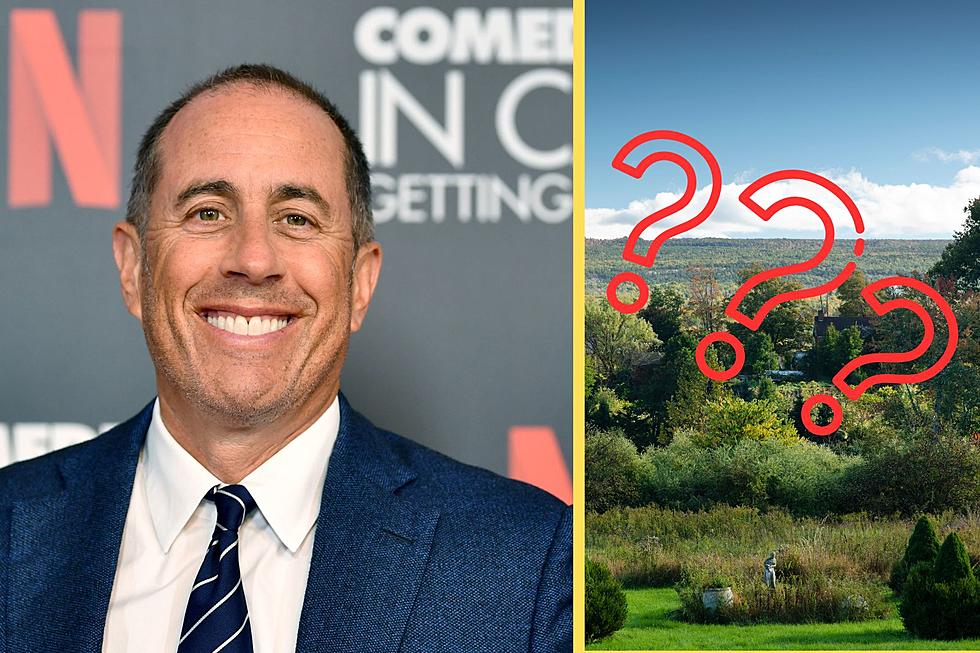 Jerry Seinfeld has 2 "Secret" Shows in Upstate New York
zxvisual via Canva/Getty Images for Netflix
One of the biggest comedians in the world in coming to upstate New York, but it seems like they're trying to keep the shows under wraps.
Jerry Seinfeld recently announced a massive North American tour that takes him from New Jersey to Las Vegas to Halifax, Canada. He also has two lesser-known dates in upstate New York, although these shows are almost impossible to find.
Jerry Seinfeld Back on Tour
Since his eponymous sitcom, Seinfeld, Jerry Seinfeld has been a household name. His documentary, multiple standup specials, and more recent show, Comedians in Cars Getting Coffee, only elevated his already massive star status. Residents of upstate New York may think they'll need to travel to the New York City to see Seinfeld live, but the good news is that he's making multiple stops outside the Big Apple.
Seinfeld's Standup Tour Coming to New York
Seinfeld's standup tour is making several stops in New York. On April 7th and 8th he will be at the Beacon Theater in New York City, and will play more Beacon Theater dates in May and June. Also in May and June are performances in Binghamton and Rochester, NY, although you wouldn't know it by looking at his website.
Jerry Seinfeld's "Secret" Shows in Upstate New York
Seinfeld's "secret" shows are at the Broome County Forum Theatre in Binghamton, NY on May 5th and the Rochester Auditorium Theatre in Rochester, NY on June 2nd. While both theaters have the shows listed on their schedules, Seinfeld's official tour leaves both New York shows off the list. His third upstate show in Buffalo, NY on April 21st is listed on his website.
Tickets for Seinfeld's Binghamton's show start at $73, although the cheapest seat on Ticketmaster at time of publishing is $143.10. Tickets are much higher in Rochester, with the cheapest seats (seemingly being resold) available on Ticketmaster starting at $749.65.
20 Best Comedy Movies From The 1990s
The 90s was a great decade for hit movies, especially when it comes to comedies.
The Best Comedy Movie Posters Ever