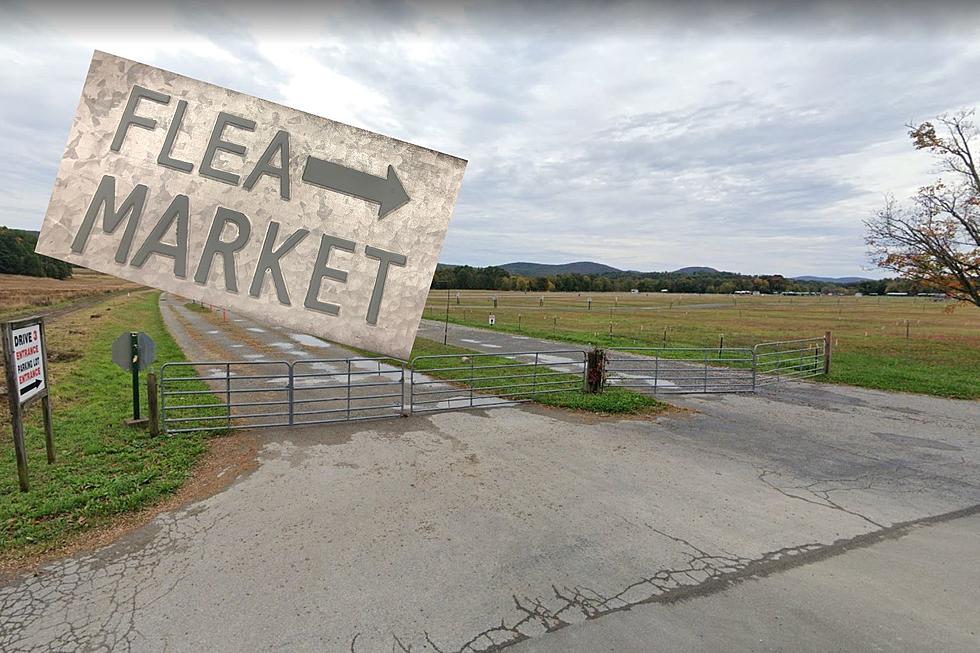 Popular Hudson Valley Flea Market Wrapping Up 53rd Year
Google Maps/Canva
The Hudson Valley's best flea market only has a few dates left this year.
If you haven't been to one of the Hudson Valley's best flea markets yet, you're running out of time to spend the day walking around and shopping at the one Hudson Valley flea market that has been featured on HGTV's Flea Market Flip.
Stormville Flea Market 2023
The Stormville Airport Flea Market opened up back in May and after holding flea markets on various weekends throughout the summer they are approaching the end of their 53rd year of offering folks from all over New York, New Jersey, and Connecticut the chance to spend a day walking around the Stormville Airport grounds shopping for just about everything.
What to Expect at a Flea Market
If you've never been, it's by far one of the best flea markets in the country offering guests the chance to shop and discover everything from antiques and collectibles, arts and crafts to new merchandise. As I've said many times its one of the best places to buy socks...LOL!! They also offer numerous options for food each weekend they are open, so come hungry!
Remaining 2023 Stormville Flea Market Dates
The flea market is scheduled to be open on only three more dates this year. They will be open on the Saturday and Sunday of Columbus Day weekend October 7th and 8th from 8 a.m. until 4 p.m. They will close out the year with the final flea market of the year on Saturday, November 4th, 2023. The flea market operates rain or shine and offers FREE parking and FREE admission (no pets).
The Stormville Airport Flea Market is located off of Route 216 in Stormville, New York.
Firefighter Rescue Man Trapped in New York Mine
Hudson Valley Specialty Food Shops
The Hudson Valley has a number of specialty food shops. From cheese to charcuterie to dry goods and more. Some are styled like a grocery store others offer prepared foods you can eat in or take out. All of them are worth a visit. Here is a short list of a few that include shops in Beacon, Rhinebeck, New Paltz, and surrounding areas.