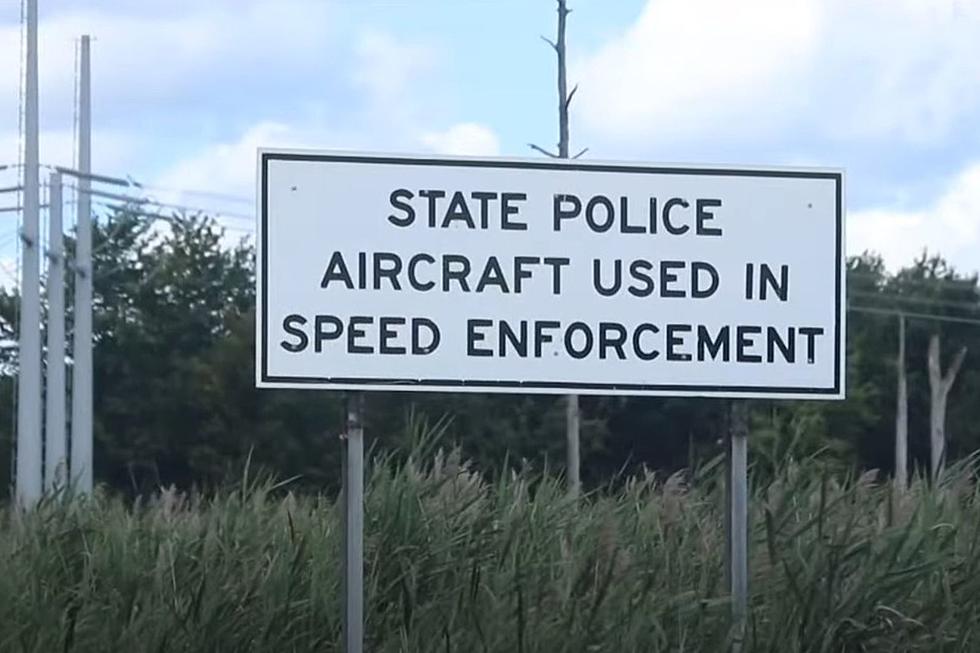 Do You Remember These Signs on New York Roads?
WGRZ-TV/YouTube
Signs like these used to be on many of our New York highways, but are they still around?
If you are anything like me and spend hours, on top of hours in the car with your children heading to one place or another, I'm wondering if you and the family ever find yourselves having an in-depth conversation about the most random things. It seems to happen to me anytime one of my youngest kids has something sports-related to attend far away...LOL!
Car Conversation Sparks Kids Vs Dad Debate
Over the weekend my kids and I headed to New Jersey early Sunday morning for another one of those way too far away from home soccer tournaments (sorry...LOL) and as we were driving as I do oftentimes, I brought up something to talk about randomly and still today, my kids don't believe me. Here's what happened, we we somewhere on the New York State Thruway driving along and I saw a helicopter pass over us and as it went over us I explained to them (especially my now driving 17-year-old) that did you know that the New York State Police use helicopters to give out speeding tickets?
Speeding Tickets by Helicopter
As soon as I said it out loud she looked at me with that "yeah right" look on her face (if you have a teen you know that look) there's no way you could get a ticket from a helicopter! After she stopped laughing she said, "What did the helicopter get low behind the car with its lights on and pull you over and land on the side of the road?...LOL!" NO! That's not how it was done smartass!
How a Helicopter Can Give a Speeding Ticket in New York
If I remember correctly the NYSP would have a helicopter monitor the speed of vehicles on the New York State Thruway by measuring how long it would take them to get from one line of the road to another and if you were speeding they would radio down a to a Trooper on the ground and they would pull you over and give you a ticket. I think I remember seeing a sign like this on the northbound side of the Thruway before the former Woodbury toll plaza.
I'm not losing my mind, am I? Does anyone else remember seeing signs like these? Do you remember where they were located? If you do let me know by emailing me CJ@HUDSONVALLEYCOUNTRY.COM. As far as still using aircraft in speed enforcement according to WGRZ, the NYSP hasn't done it in over 20 years.

This Is How Many Driver's License Points Speeding Costs In New York
Here's how many points speeding and other tickets will add to your driver's license.
Gallery Credit: Yasmin Young
11 Things You'll Find in a Typical Hudson Valley, New York Home
Here are 11 things that most Hudson Valley homes have inside of them.
Gallery Credit: CJ/Canva