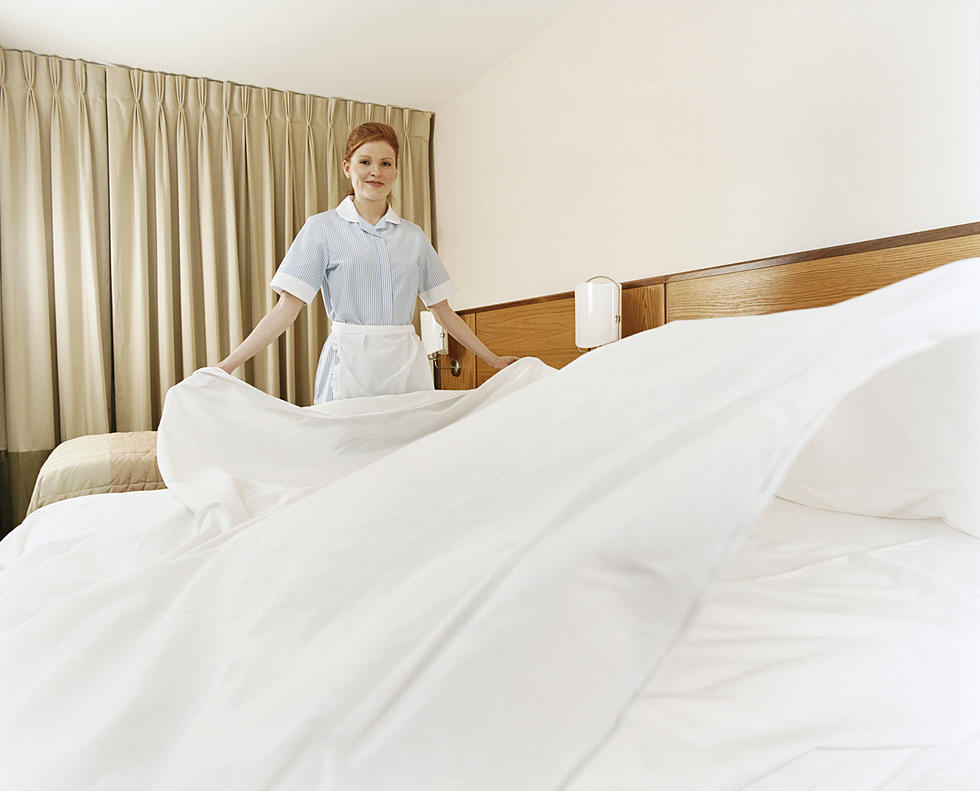 Hotel Cancels New York College's Booking over Coroanvirus Fears
Digital Vision.
A New York college had to search for a new hotel after booked rooms were canceled over a fear of the coronavirus.
Enter your number to get our free mobile app
The Yeshiva University men's basketball team is playing this weekend in the first round of the Division III NCAA Tournament in Maryland. The team booked rooms at DoubleTree by Hilton Hotel in Pikesville, but the team's head coach now says the hotel has canceled their booking.
"I made it very clear to the hotel that it's discrimination,"  Yeshiva University men's basketball head coach Elliot Steinmetz said, according to Fox News. "I basically said to them: 'Do you have a checkbox on your website that says that you've been in an area with suspected coronavirus?' And they said no. So I said: 'Is it just for the guests of Yeshiva University?' And they said yes. I told them that that's called discrimination."
"They don't seem to be stopping people from making reservations at the hotel based on where they are coming from or what's going on in that area," Steinmetz told the New York Post. "There could be somebody coming in from Italy or Hong Kong or any part of New York City and checking into the hotel. But the fact that we were in the news earlier in the week and coming in a group, all of a sudden there was a change in their policy of who they were letting in."
The hotel hasn't responded for requests for comment, but Hilton spokeswoman Laura Ford told the AP the hotel is independently owned and operated property.
According to Steinmetz, the hotel told the team of the cancellation when the team was about an hour away. The team later booked hotel rooms in downtown Baltimore.