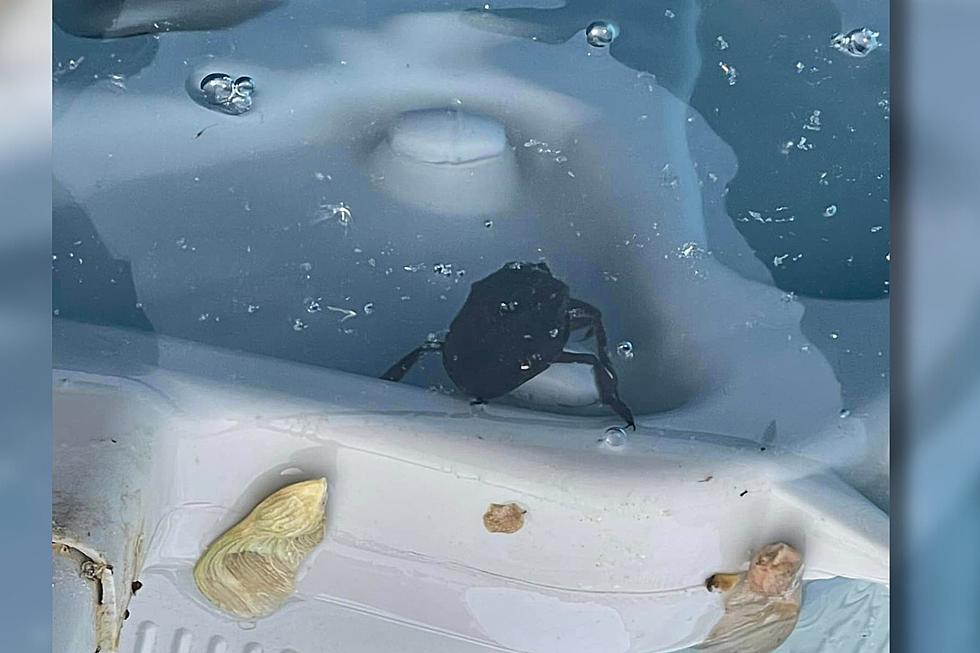 Watch Out: Enormous "Toe-Biter" Bugs In Hudson Valley Pools
Nadina Marie via Facebook
Summer is around the corner and that means pools all across the Hudson Valley are being prepped for fun in the sun. To avoid a heart attack, you may need to be warned in advance that one of the largest bugs in the entire country might be waiting for you when you pull back the pool cover for the first time.
There's countless wild animals in New York state that most residents would prefer to avoid. From black bears to rattlesnakes, not every one of nature's creatures wants to be cuddled. The same seems to be true for the absolute unit of a bug that a Saugerties, NY family found in their backyard pool.
Enormous Mystery Bug in the Hudson Valley, NY
"Can someone tell me what type of HUGE bug this is on my pool?", came the question in the Saugerties Village Facebook group. Sorting through the joke answers ("that would be the species of the Nope Beetles", one woman quipped), a real answer emerged, and the accompanying photos showed a creature that has adopted a less-than-awesome nickname: toe-biters.
"It looks like a Giant Water Bug. There's been news on them recently in the area. They have an EXTREMELY painful bite", came the helpful (but scary) answer. While they are not invasive, the giant water bug poses a different threat, and it's not the first time they've been spotted in the area.. The insect comes equipped with massive pincers, and often doesn't discriminate who it uses them on. From the National Parks Service:
Giant water bugs can deliver a painful (though nontoxic) bite between the toes of unsuspecting human feet. This explains one of their common names: toe-biter
Many lifelong Hudson Valley residents, including the Saugerties family who discovered the bug in question, had never encountered a giant water bug before. These behemoths can grow over 4 inches long. Their other nickname, the "electric light bug" was earned "due to the propensity of some species to fly towards lights at night. Sometimes this lands them in backyard pools overnight". Check out more bug neighbors below.
These 10 Bugs Found In New York Will Send Shivers Down Your Spine
Plants That Deter Mosquitoes and Other Bugs