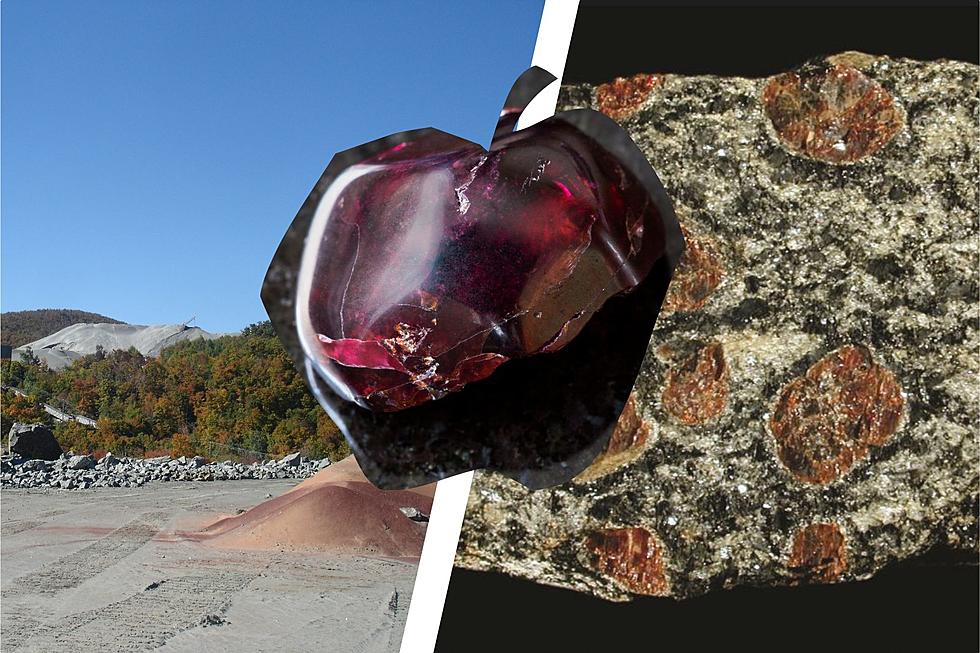 Did You Know that New York had a State Gem
PC: Canva / New York State Department of Environmental Conservation
I knew that New York State had a state bird, the Eastern Bluebird, and a state tree the Sugar Maple but I had no idea that New York had a state gem. Thanks to a social media post from the New York State Department of Environmental Conservation (NYSDEC) I now know that it is the Garnet.
The Garnet also happens to be the birthstone for anyone born in the month of January. It symbolizes friendship and loyalty plus it is said to bring luck and health. According to the Diamond Store, it is also often given as a gift for the second and eighteenth wedding anniversaries.
New York State is Home to the World's Largest Diamond Mine
So why is the garnet so popular in New York and how did it get to be the New York State Gem? It probably has something to do with New York being home to the largest garnet mine in the world which also happens to be the largest producer of garnets in the United States the Barton Garnet Mine located in the Adirondacks.
Open seasonally you can visit New York State's biggest Diamond mine from July 1st through Labor Day. The Barton Mine is open 7 days a week from 10 AM to 5 PM and offers tours three times a day. the tours do have a cost of $18 for Adults, $15 for Seniors, and $10 for children. For more information click here.
Garnet's History and Lore
According to the NYSDEC Ancient Egyptian Pharaohs wore garnets. They made necklaces from them to ward off plagues and to protect warriors. The reason they chose garnet as it was thought to have protective powers for both healing and fighting.
Garnets also have practical uses. The NYSDEC shared that garnet is often used in sandpaper, it is abrasive in waterjet cutting and sandblasting plus it is used as a non-skid additive in paint. Garnets have a multitude of properties and uses. They also come in various colors. The NYSDEC shared a website from Waterloo University that has more information on Garnets if you are interested.
Other Gems You Can Find in New York State
9 World Famous Gemstones You Can Find In New York State
According to
Rock Seeker
, New York State is home to at least 9 known gemstones. Here's that list now for you to check out:
These Hudson Valley Restaurants are a Real Gem for a Great Night Out in New York
Hudson Valley Restaurants Where You'll Want to Eat at the Bar
Chances are your favorite Hudson Valley Restaurant in Kingston, Poughkeepsie, Newburgh, and beyond has an awesome bar. Next time you are at your favorite lunch or dinner spot consider a seat at the bar for your meal. I tried it once because the dining room was booked and now the restaurant bar for food and drinks is sometimes my preferred choice. Here a some of the ones I have discovered that you can enjoy.