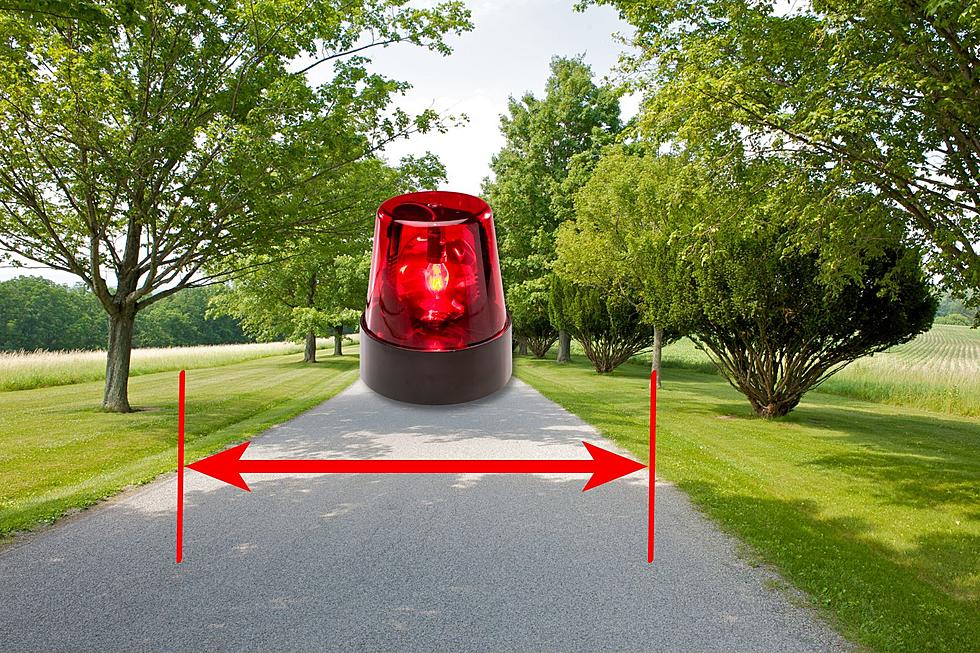 The Important Reason New Yorkers Should Measure their Driveways
Canva
There are a few very important things every homeowner and their family should know in case of an emergency. A local Hudson Valley fire department is adding another important fact to the list.
Fires are one of the most dangerous and surprising emergencies to experience. To stay safe, every household member should know the location of fire extinguishers, the best emergency exits from the home, and a designated meeting spot once the house has been evacuated. The Napanoch Fire Department in Ulster County recently took the time to remind the Hudson Valley about a much lesser-known exercise that can easily determine the fate of a house on fire: the width of the driveway.
Wildfire Season in the Hudson Valley, NY
With the constant rain the Hudson Valley has been experiencing recently, it's difficult to remember that the area is still under a burn ban due to the increased risk of wildfires. The added fire danger, however, is the perfect time to remind local homeowners about the importance of knowing the width of their driveway, as it's the only way to know whether or not a firetruck will be able to aid in emergency response.
Can Your Driveway Fit an Emergency Vehicle?
"Will a firetruck fit down your driveway?", asked the Napanoch Fire Department in a recent Facebook post. "If firefighters cannot safely access your home [in the event of a wildfire] they will find an alternate way to get to you that may take longer - and when fighting fire, every second counts." So how wide is wide enough for a massive fire engine?
How Wide Your Driveway Needs to Be to Fit a Firetruck
Driveways need to be at least 12 feet wide with a minimum of 13.5 feet of vertical clearance in order for a firetruck to safely pass. Driveways also must be hard-packed and "free of gates, fenceposts, and other obstructions". A space at the end of the driveway for the truck to turn around is preferred as well.
A highly visible street address sign (readable from both sides) also greatly helps first responders to locate the correct address as quickly as possible, and providing a clear line of sight from the road or driveway to your home allows firefighters to more easily judge how safe it is to enter a home.
10 Tips To Prevent Wildfires
Smokey The Bear said it best, "only you can prevent wildfires." Well, it's a lot easier said than done, Smokey. Great name for a bear trying to warn us about fire hazards, by the way.
In order to prevent wildfires, you have to first know how they can be prevented. Here are 10 tips provided by the Department Of Interior that will help you in your every day life, so you can enjoy being outside, camping, and having bonfires without it turning into a problem.
Here are their 10 tips, along with some simplified explanations from me.
Poughkeepsie Pizza Place Destroyed by Fire
Before and after pictures of Tony's Pizza Pit in Poughkeepsie, New York.