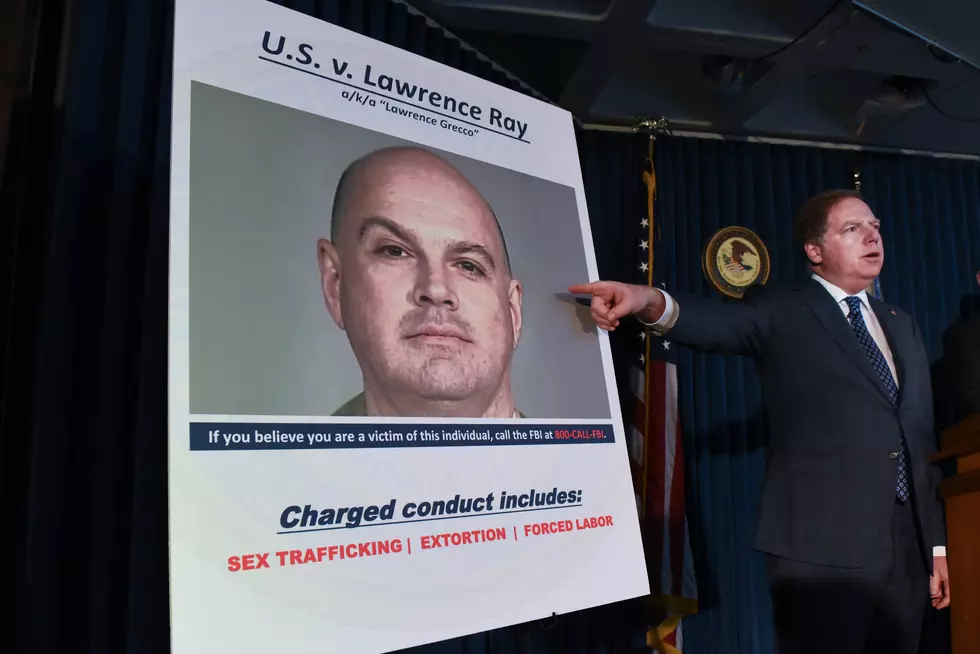 FBI: Man Who Ran Lower Hudson Valley Sex Cult Made $2 Million
Getty Images
The man accused of running a sex cult in the Lower Hudson Valley allegedly made close to $2 million off one of his victims.
Enter your number to get our free mobile app
As alleged in the indictment, Ray used physical and psychological threats and coercion to indoctrinate and exploit a group of college students in Westchester County as well as other victims.
In 2010, Ray was released from prison and moved into his daughter's dorm room at Sarah Lawrence College, The Cut reports. He then began targeting her daughter's college friends.
Ray extorted approximately $1 million from at least five victims; forced certain victims to perform unpaid labor; and caused, through force, fraud, and coercion, at least one victim to engage in commercial sex acts, officials say.
He laundered the proceeds of his crimes through an internet domain business. Ray committed the alleged offenses in locations including Westchester County, across New York State and in North Carolina.
According to the allegations in the Indictment:
From in or about 2010 through 2020, Ray subjected a group of college students and other victims to sexual and psychological manipulation and physical abuse.
Tactics included sleep deprivation, psychological and sexual humiliation, verbal abuse, threats of physical violence, physical violence, threats of criminal legal action, alienating the victims from their families, and exploiting the victims' mental health vulnerabilities.
Through this manipulation and abuse, Ray extracted false confessions from the victims to causing purported damages to RAY and his family and associates and then extorted payment for those purported damages through several means.
The victims made payments to Ray by draining their parents' savings, opening credit lines, soliciting contributions from acquaintances, selling real estate ownership, and at RAY's direction, performing unpaid labor for RAY and earning money through prostitution.
As alleged, through fear, violence, and coercion, Ray forced one female victim to engage in commercial sex acts to pay damages to RAY that she did not actually owe.
Beginning when she was just a college student, Ray sexually groomed this victim and collected sexually explicit photographs and other personal information which he then used to coerce her into continued commercial sex acts.
Ray was charged conspiracy to commit extortion, extortion, sex trafficking, obtaining forced labor, forced labor trafficking, conspiracy to obtain forced labor, two counts of violating the travel act and money laundering.
Documents revealed in federal court this week allege Ray took in payments of $700,000 in 2017 and $1 million in 2018 by forcing one victim into prostitution, the New York Post reports. 
Federal prosecutors also alleged in court Monday that Ray was caught in bed with one of his victims when he was arrested.