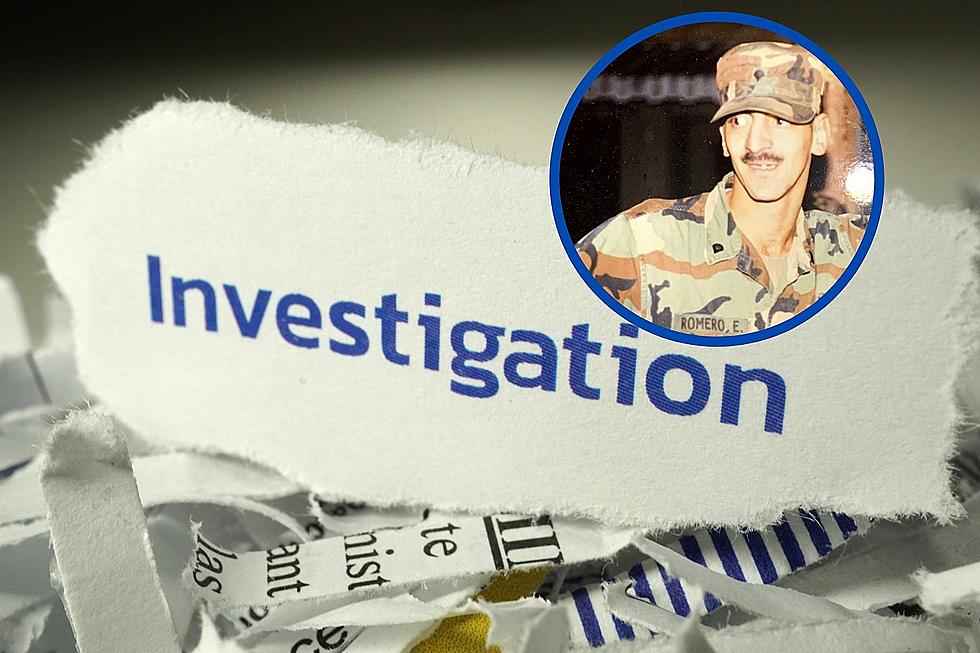 1992 Grand Junction Colorado Homicide Victim Identified: Killer Remains A Mystery
Mesa County Sheriff's Office/ Canva
The victim of a homicide in Grand Junction, Colorado, more than 30 years ago has been positively identified, now police want to know who did it.
Remains Discovered In 1992 Off River Road
It was November 28, 1992, when the remains of an unidentified male were found near the Walker Wildlife area just off River Road. The skull was missing and the body was decomposed, however, evidence indicated the man had been the victim of a stabbing. The man's identity has remained a mystery until now.
Victim Was Louisiana Military Veteran Living In Grand Junction
The man has been identified as 26-year-old Etus Thoms "ET" Romero of New Liberia, Louisiana. Investigators learned he had come to Grand Junction around October of 1991 with two other people from Louisiana. Working as a dishwasher at a local restaurant, Romero had lived in a home on 4th Street, between Ute and Pitkin. Authorities believe he was killed during the summer of 1992.
Forensic Genetic Genealogy Leads to Positive Identification
Last year, investigators used forensic genetic genealogy to produce investigative leads that were given to the Mesa County Sheriff's Office. Local investigators found a potential sibling who agreed to share consumer DNA data that was compared to the unknown profile. The analysis confirmed there was a sibling relationship.
In February, Mesa County Sheriff's Office investigators traveled to Louisiana, where they learned more about Romero's story and put all the investigative pieces together.
Who Killed ET Romero?
Now that ET Romero, a military veteran, has been identified as the homicide victim, authorities want to know who is responsible for his death. Anyone with information about the case should contact investigator Pete Burg at 970-244-3263 or Investigator Anthony West at 970-244-3270.
Top 10 Grand Junction Cold Cases Dating Back to 1964
Families in Grand Junction are still looking for answers after the death or disappearance of 10 individuals who have either died or are still missing as part of a string of cold cases that stretch from 1964 to 1998.