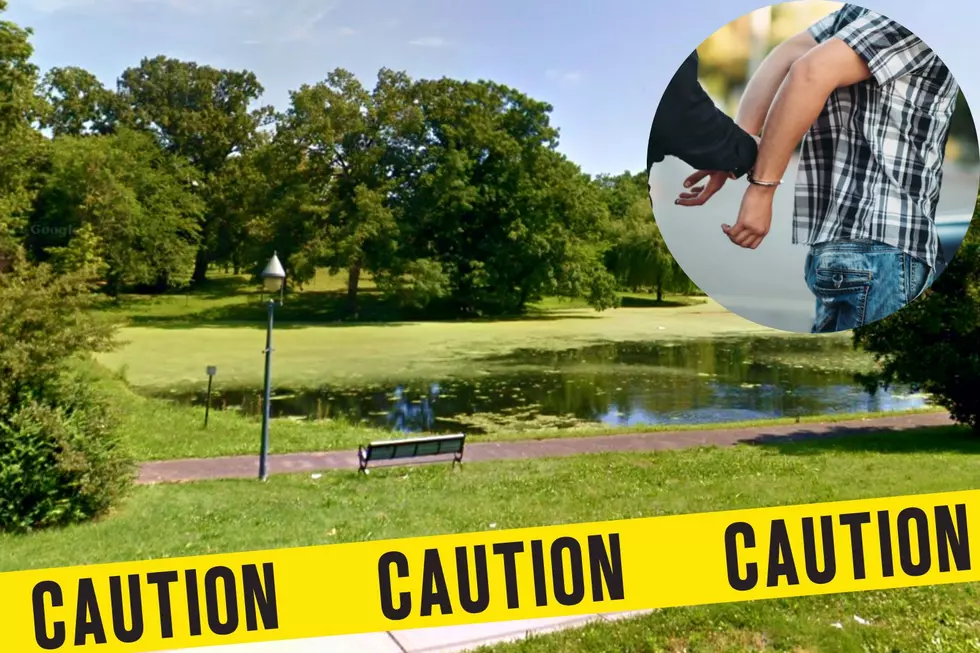 Traffic Stop Leads to Near Drowning at Downing Park, Newburgh PD
Canva, nomadsoulphotos, dzm1try, Google Maps
Would you rather die or go to jail? Well, someone figured out which choice they would prefer the hard way. A man attempted to evade arrest by diving into the pond in Downing Park in Newburgh when he began to drown.
Man Nearly Drowns While Trying to Evade Newburgh Police
On September 8th, 2022, the City of Newburgh Police Department was working in conjunction with the New York State Police conducting a Precision Policing Initiative. This initiative addresses gun violence and illegal gun possession. A traffic stop on Third Street by Downing Park was conducted around 9:30 PM in relation to an on going investigation.
During the traffic stop, one of the occupants of the vehicle fled on foot towards Downing Park. The suspect dove into the water and began swimming to avoid police. The male occupant swam out about 60 feet from shore. By that point, the man began to struggle to stay above water. The male shouted to police that he was drowning. He disappeared under the water for a few seconds, and resurfaced shortly after spitting out water and gasping for air.
Two City of Newburgh Police personnel entered the pond, swam out about 40 feet, and deployed a throw rope and flotation device for the drowning male. Police managed to rescue the male and brought him ashore for evaluation.
With the assistance from the City of Newburgh Fire Department, City of Newburgh Engineering Department, City of Newburgh Water Department and the New York State Police, the pond was drained and loaded firearm was recovered.
The investigation on this case continues to be ongoing and charges are pending. Anyone with any information can call the City of Newburgh Police Department at 845-567-7509. Callers can remain anonymous.
You can watch the body worn camera footage of the rescue at the link provided here.
15 Of New York State's Most Wanted Criminals- August 2022
Below are individuals wanted by the New York State Department of Corrections and Community Supervision's (DOCCS) Office of Special Investigations who have been designated as its
Most Wanted Fugitives
. They should be considered armed and dangerous. This list is current as of 08/01/2022:
NEVER attempt to apprehend a fugitive yourself. If you have information on the location of any of these fugitives, you can contact OSI 24 hours a day / 7 days a week to report it. All leads and tips are treated as confidential information.
If an immediate response is necessary, such as you see the wanted person at a location, please call "911" and report it to the police.
See Inside The 250 Million Dollar Penthouse Now For Sale in New York City
If you had the money, would you buy this penthouse? It's located at the tallest building in the world:
217 West 57th Street in New York City
is the Central Park Tower. This $250,000,000 penthouse that just hit the real estate market is located. It has 23 rooms: 7 bedrooms, 9 and a half bathrooms and just over is 17,000 square feet.
From Lumberjacks to Thunder Chickens -- Upstate New York Loves Their School Mascots
This is a list of Upstate New York's favorite, colorful, and somewhat wacky school mascots. No matter how weird they get, the schools love them and they adore their mascots and school logos.
What is a thunder chicken? And why did a small rural school pick witches as their team mascot? And what on earth is a "sawyer?"
Take a look at these mascots. Some of them will leave you scratching your head!