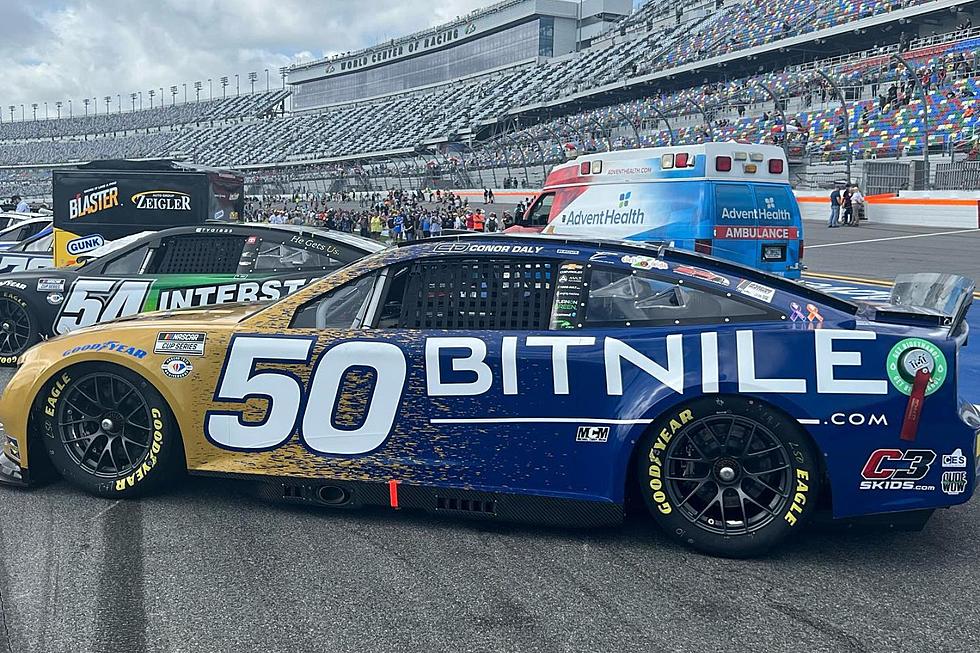 Terrific: Hudson Valley-Managed "Money Team" at Dayton 500
The Money Team Racing via Facebook
Hard work pays off, and one Hudson Valley man's determination and dedication to the sport of racing has led his team to another finish sat the world-famous Daytona 500.
Willy Auchmoody was tapped last year to be the general manager of the newly-formed The Money Team Racing, funded by retired boxing superstar Floyd Mayweather. This year's Dayton 500 was especially exciting for the team, because their #50 car (the number is a nod to Mayweather's perfect 50-0 professional record) almost missed the race entirely.
The Hudson Valley, NY Represented at the 2023 Daytona 500
"It's been an intense week to say the least!", began a Facebook post from The Money Team Racing. "After some technical issues, and missing qualifying we managed and made our way into the Daytona 500 through the second duel race on Thursday night. Despite all the ups and downs, we finished the race in 29th." Not only did they finish the renowned race, but an achievement by their new driver made history and put him alongside a very elite group of racers.
Hudson Valley, NY-Managed Team Makes History with New Driver
After Sunday's race, Conor Daly, the driver behind the wheel of TMT's Chevrolet, put himself in the history books. He joins famed racers like Jimmie Johnson, Mario Andretti, and Tony Stewart by being one of only 62 drivers to have raced in both the Daytona 500 and the Indianapolis 500.
Support for The Money Team Racing
The support for both Daly and the #50 car has been overwhelmingly positive, although some race fans still have reservations about the new team. "That car better be ready to get up and maintain speed or NASCAR will park it. Connor is very lucky that he made the race with that car", came one comment. "NASCAR brass will be watching for sure, they are not going to allow that car to cause wrecks because every few laps it's in the way again", they continued.
NASCAR may not be for everybody, but they've branched out in some interesting ways. Check out all the rock and metal bands who have been plastered on the racecars below, and keep scrolling to see what the inside of a 19,000-square-foot mansion owned by one of the sport's most successful racers looks like.
13 Rock + Metal Bands Featured on NASCAR Vehicles
NASCAR Legend Tony Stewart's $30 Million Mansion Looks Exactly Like a Bass Pro Shop
Stewart's 19,714-square-foot rustic mansion is nestled on 415 acres of sprawling woods. Oh, and it comes with a 9-acre stocked lake. And just like every Bass Pro Shop you've ever been in, the two-story waterfall and trout stream in the entry hall is included.