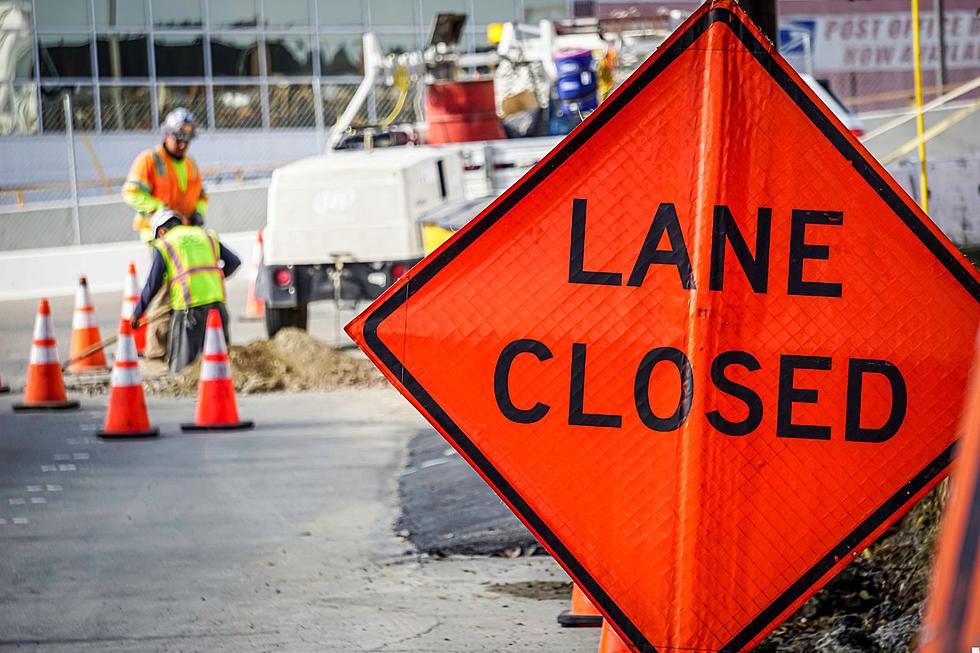 Commuter Alert: Taconic Lane Closure to Cause Potential Delays
Canva
It's better to know of a road condition before heading in the direction of its path. We have all been in the situation of trying to get somewhere and there happens to be an accident, ongoing construction, or a lane or road closure.
At times, our apps can help us figure out the best path but other times, we don't notice until we are already on the road that has delays or traffic.
Here in the Hudson Valley, there are plenty of different side/back roads that can take us out in different directions. With the help of back roads and GPS, we never have to worry about our outcome.
A Road Closure Is Happening In The Hudson Valley
Calling all commuters, this message is for you. 
Commuting within New York State can be interesting, to say the least. This could entail commuting either to or from New York City and or to and from different parts of the Hudson Valley. With the vast mountain views, rolling hills and breathtaking scenery, commutes in the Hudson Valley can be soothing.
However, Hudson Valley residents know to stay away from certain roads during different times of the day due to any traffic and potential closures.
The Taconic Lane Closure In New York May Cause Potential Delays
A travel advisory was released on March 31, 2023 by the New York State Department of Transportation. 
According to the New York State Department of Transportation,
"ONE LANE EXPECTED TO CLOSE ALONG TACONIC STATE PARKWAY IN COLUMBIA COUNTY

"The New York State Department of Transportation is advising Columbia County motorists that one lane of the Taconic State Parkway in each direction is expected to close between Exit 80 (State Route 82) and County Route 10 in the Town of Taghkanic, beginning Monday, April 3 at 7 a.m., through Friday, April 7 at 5 p.m., to facilitate bridge maintenance, weather permitting."

 

"Motorists are urged to slow down and drive responsibly in work zones. Fines are doubled for speeding in a work zone.  Convictions of two or more speeding violations in a work zone could result in the suspension of an individual's driver license."
The Idea Of The Historic Taconic State Parkway Came From A Former President
Have You Ever Been On The Taconic State Parkway Before?
Locals may urge others to stay far away from the Taconic while out-of-town residents may see it as an escape from their location and a beautiful view into the country.
We can thank President Franklin Delano Roosevelt for envisioning "a scenic road through the eastern Hudson River Valley." 
According to the New York State Department of Transportation, it explained how FDR played a role in the Taconic State Parkway.
"He was instrumental in making it a reality as a way to provide access to numerous state parks in the region. Its winding, hilly route was designed by landscape architect Gilmore Clarke to offer scenic vistas of the Hudson Highlands, Catskills and Taconic regions. The bridges and now-closed service areas were designed to be aesthetically pleasing"
In 2005, the parkway was then listed on the National Register of Historic Places.
The Taconic Lane Closure In New York May Cause Potential Delays
Is there a popular road that you take to work or that you drive on in the Hudson Valley? Share with us below.
11 of The Funniest Road Names in The Hudson Valley
6 Of The Most Unique Job Opportunities In The Hudson Valley This Season
Along with the start of new beginnings in our area, local businesses are also seeking changes.
There are Hudson Valley businesses that are seeking employees to fill job opportunities throughout different counties. These jobs may interest those who are seeking something different, fun and possibly something they have never tried before.
Looking to make some extra cash this spring and have fun? Look no further.
Here Are The 6 Most Unique Job Opportunities In The Hudson Valley This Season