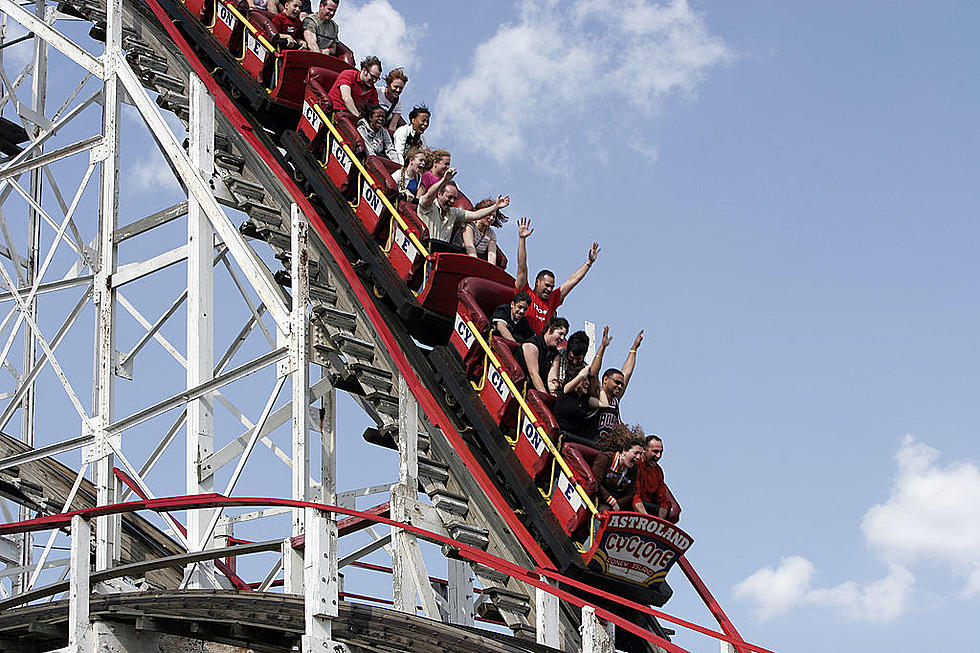 Summer Day Trips To Take With The Kids
Getty Images
Memorial Day has come and gone, and with summer unofficially underway, the next thing we need to be aware of is school ending and our kids being home and bored.
School has already ended for my son and over the last couple of day, we've been brainstorming ideas of stuff for us to do now that he doesn't have to get up super early every day to do to school. I think it's often a good thing that kids have some unstructured time during the summer with school being out.
But too much nothing isn't good, and that means we may need to hop in the car and find some fun activities to do for the day in order to keep their minds and bodies busy this summer. One of the best things about living in the 716 is there are all sorts of activities to get into with the kids that are only a few minutes away
Here are a few day trips that you can take with the kids and the best part is these are all about an hour or less from Buffalo, New York.
Six Flags Darien Lake - Corfu, New York
The kids will absolutely have an amazing time at this 1,200-acre amusement and waterpark that is nestled between Buffalo and Rochester. In operation since 1961, Darien Lake is also right across the street from Darien Lake State Park.
Seabreeze Amusement Park - Irondequoit, New York
This historic amusement and waterpark just outside of Rochester has been around since 1879 and literally has something for everyone. My sons and I really just enjoy hanging out on the lazy river.
Fort Niagara State Park and Old Fort Niagara - Youngstown, New York
At more than 500 acres, this state park in the northwest corner of New York state has all sorts of great things for kids to do. The best part is the historic Old Fort Niagara, which has been in existence in some capacity since 1678. Being that the park is around 30 miles from Toronto, on clear days you can see the Toronto skyline as well.
Niagara Amusement Park & Splash World - Grand Island, New York
Formerly known as Fantasy Island, this 85-acre amusement and water park has been a Western New York staple since 1961. It's just waiting for you to take a quick trip over the Grand Island Bridges to come and say hi.
Crystal Beach - Fort Erie, Ontario
While the world-renowned amusement park that featured The Cyclone and The Comet is no longer there, Fort Erie, Ontario still has the amazing beach itself. Crystal Beach and Bay Beach features a great playground, boat launch, amazing access to Lake Erie, great restaurants and shops along Erie Road, and great views of the Buffalo skyline. The best part is that it's only about a 20-minute drive from downtown Buffalo, depending on traffic on the Peace Bridge
MarineLand - Niagara Falls, Ontario
I know I'm not the only one who can still heard that MarineLand commercial playing in my head. Everyone loves MarineLand and it's just waiting for you to come to play the day away in Niagara Falls, Ontario.
Buffalo Porchfest 2023
Thousands of Buffalonians descended upon the Elmwood Village neighborhood in Buffalo to participate in the most popular activities in Western New York. The homegrown music festival known as Porchfest allows local Bands and Musicians to perform right from the porches in the neighborhood for the afternoon while people are able to stroll house to house to be entertained. This year's Porchfest occurred at various locations on Saturday, May 20, 2023.
Micah Hyde's Football Career in Buffalo
Micah Richmond Hyde, born in 1990 in Fostoria, Ohio, was a 5th-round draft pick in the 2013 NFL Draft and played 4 seasons for the Green Bay Packers before signing a free-agent deal with the Buffalo Bills in 2017. Since signing with the Bills, Hyde has achieved career-highs in Tackles, Interceptions, Games Started, and Touchdowns.