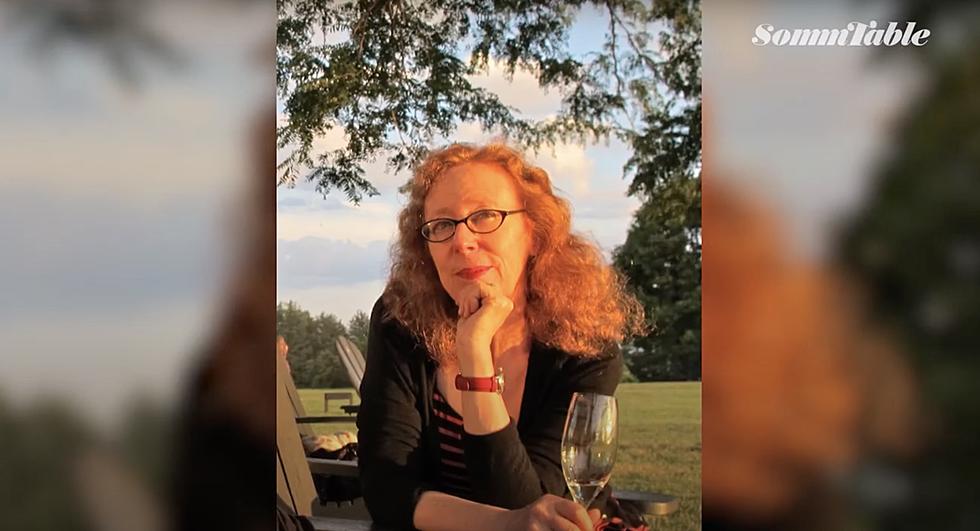 Hudson, NY Winery to Hold Free Wine Tasting
YouTube / sommtable
Calling all wine lovers: This is an exciting event happening at Grapefruit Wines, the beloved Hudson, NY wine + spirits shop from the team behind Kitty's.
Sip Wine With Renowned Author and Wine Expert, Alice Feiring
This Sunday, August 20, Grapefruit hosts the renowned author, journalist and leading voice of the natural wine movement, Alice Feiring, for a reading and signing of her James Beard-nominated book, To Fall in Love, Drink This followed by a complimentary wine tasting.
View this post on Instagram
Who is Alice Feiring?
Alice Feiring is an American journalist and author, for several years a wine and travel columnist for Time magazine. Feiring is well known as an advocate for "natural" wine. Feiring's bookography includes To Fall in Love, Drink This (2022); Natural Wine for the People (2019); The Dirty Guide to Wine (2017); For the Love of Wine (2016); Naked Wine (2011); and The Battle for Wine and Love (2010)
View this post on Instagram
Grapefruit Wines sells wines (and spirits, cider, amari, aperitifs, etc) they believe you'll love to drink, because they love to drink it themselves! Their wines are what some would call "natural;" they like to think of them as wines made carefully, with the understanding that wine is a product of farming and people.
The event will take place – weather permitting – in Grapefruit's popular backyard space from 5-7pm.
The event will be hosted at Grapefruit Wines (127 Warren Street Hudson, NY). Grapefruit will be serving some of their natural wines to guests who will be joining for the reading and signing. The event will be limited to ages 21+ due to the wine tasting that will follow. Tickets/reservations are not needed as the event is free!
10 Best Ulster County Wineries According to Google
These Ulster County wineries are some of the best places to unwind and take in some of the best views that the Hudson Valley has to offer!
Top 25 Breweries and Wineries in the Catskills
New York State, and especially the Catskill Mountains are home to some of the finest and award-winning locally crafted brews and wines. For tourists venturing upstate to hike or locals looking for a place to hang out, these are some of the top breweries and wineries in the Catskills to check out and support.
14 Best Beer, Wine & Spirits Shops Near Poughkeepsie
According to Google, these Beer, Wine & Liquor stores stand out amongst the rest around the Poughkeepsie area. Which is your preference among these stores?