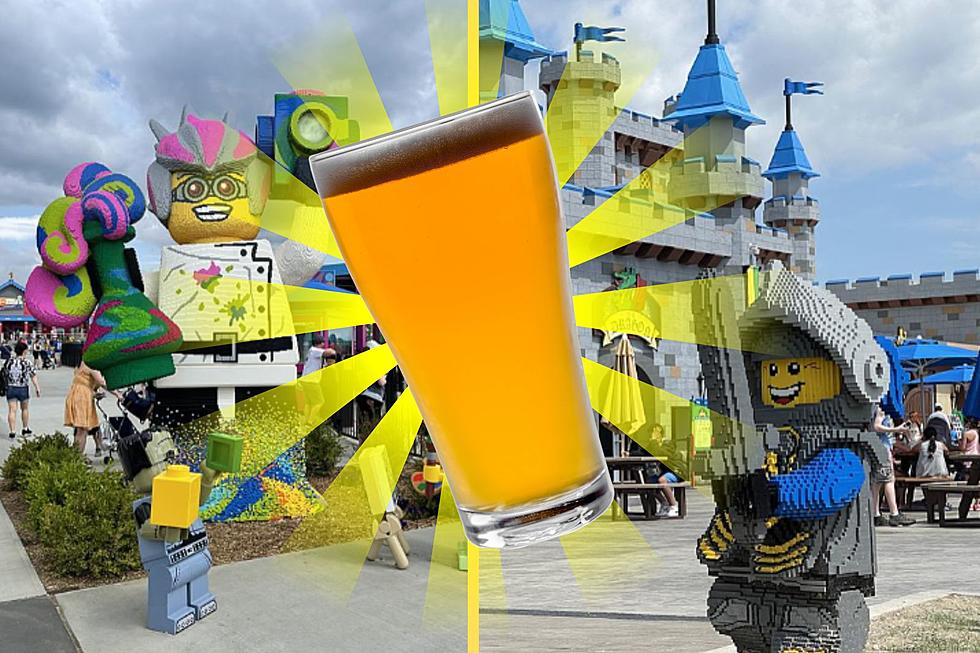 Special "Adult Nights" are Back at LEGOLAND with Local Beer
A.Boris/Canva
We always knew that playing with LEGO bricks was never just an activity for kids, and LEGOLAND agrees. "Adult Night" is back and they're bringing along friends from Newburgh Brewing Company.
There have been some changes since the introduction of Adult Night last year, not all of them good (hello, price increase), but the basics remain: no kids and free beer. You missed the April 26th Adult Night, but the May edition is right around the corner. Here's everything you need to know.
LEGOLAND Adult Night 2023 Details in Goshen, NY
The second adult night of the 2023 season is on Wednesday, May 17th from 6 PM to 9 PM at LEGOLAND in Goshen, NY. Tickets must be purchased in advance, and while admission has risen to $59.99 from 2022's adult night price of $49.99, there are still perks to enjoy.
LEGOLAND Adult Night 2023 Details
Parking is free for adult night, as is one included "adult beverage". May's adult night theme focuses on MINILAND, and encourages guests to enjoy their free booze while touring the spectacular miniature cities from across the country. But back to the booze...
In a stroke of genius, LEGOLAND and Newburgh Brewing Company have teamed up once again to supply guests with Build It Boss IPA, and beer exclusively available at LEGOLAND. Newburgh Brewing Company was on hand at April's adult night and shared the fun on their Instagram page (below).
Hudson Valley adults (18+) who want to turn their Wednesday into a party can buy tickets to the next adult night here. For those uninitiated to the wonders of LEGOLAND can check out some of the most interesting details of the park below.
The 20 Most Surprising Things Found at LEGOLAND New York in Goshen
LEGOLAND New York in Goshen is officially opening this summer. Right now
special previews are going on
so that guests can get a sneak peek at what's in store when the park opens its gates. While we won't spoil all of the surprises, here are just some of the incredible little details that await you during your first visit to this incredible theme park.
12 Outrageous Food Options Coming to LEGOLAND New York
When LEGOLAND New York opens for the first time, Hudson Valley families will be anxious to try out all of the rides and attractions. But it's the food that may actually wind up being the biggest thrill of all. Here are 11 dining options that will be available once LEGOLAND opens its gates.