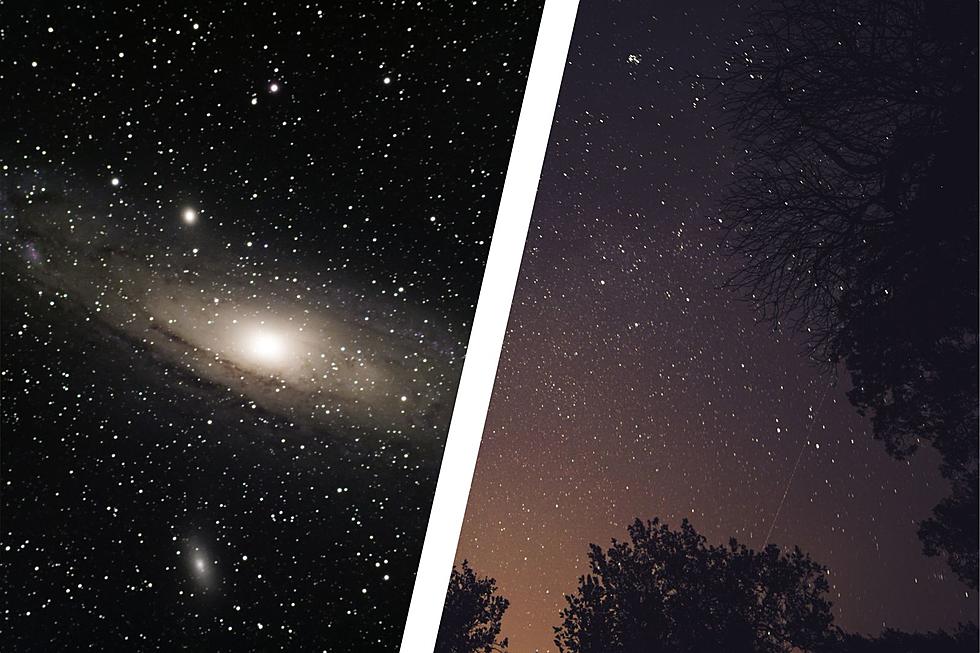 How To See The Most Stars And Planets In New York
Canva
Growing up I always enjoyed looking up at the stars. Not many of the grown-ups I was with at the time knew a lot about astronomy but they did their best to at least get the basics correct, big dipper little dipper, and so on.
In College, I sign up for an astronomy class hoping to learn more about the skies above but unfortunately, the class didn't fill so it was canceled I ended up in microbiology which is a story for another time. Ever since the class was canceled at SUNY Delhi I have really wanted to learn more about the stars but I will be honest I don't want to know bad enough to actually go back to school.
How to Find Out What Stars You Are Looking at in the Night Sky
I do like to dabble in stargazing so a friend told me about a fun APP called Skyview. It actually helps novices like me to learn what's in the night skies above us. It is pretty simple how it works you just download the app and then point the device it is on in the direction of the object you are trying to identify and it tells you.
The wild thing about using an App like Skyview is you suddenly realize there are so many things above you that you don't see. Things that aren't visible to us because of light pollution. You may have heard of the term Dark Sky. There is actually a movement now to make people more aware and to create more places with that designation.
What Does Dark Sky Mean in Regards to Star Gazing
Dark Sky places are where the light pollution is so low that you can once again see the complete night sky. Things like the Milky Way are visible to the naked eye. Many National Parks including the Grand Canyon have undergone lighting transformations in order to restore their Dark Sky status. There is actually a light pollution map you can look at for the world to find Dark Sky places to visit.
The International Dark-Sky Association also has a guide to finding Dark Sky places around New York and the World. I recently saw a Social Media Post from the Adirondack Mountain News that talked about the Adirondacks and how they rate as a Dark-Sky space in New York.
Adirondacks is The Best Place to See Stars in New York Due to Its Dark Sky Rating
According to the post Adirondack Park has some of the darkest skies in New York and the Northeast. They said that the park rates a 2 on the Bortle Scale which is the scale used to measure light pollution. They say that the scale has 9 levels with number 1 being the darkest level sky. They also say that you can see the Milky Way in a sky that is a class 3 or 4.
So if you want to see the Milk Way in New York or any other celestial events you might be missing because we left the lights on I think you should plan a trip to the Dark Skies in the heart of the Adirondack Mountains.
Better than Putting in a Pool: A House with Its Own Observatory for Star Gazing
Look to the Stars at This Golden Home That has a Star Observatory
Not only does this Golden, Colorado home have a star observatory, it also has 80 cabinets in the kitchen.
No More Howard Johnson's in New York
World's Last Howard Johnson's Restaurant For Sale in New York
At one time there were one thousand Howard Johnson's restaurants across the United States and one standing in Lake George Village. The famous orange-roofed restaurant in Lake George has been closed for almost a year but it is still on the market. It could be yours for just $2 million.
Take a walk down memory lane and look at this iconic restaurant with its nostalgic orange decor and atmosphere.