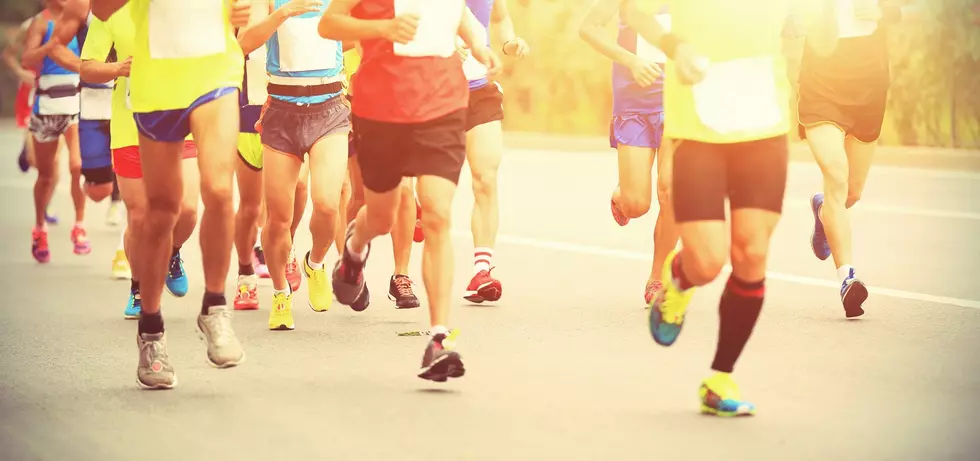 Expect Large Crowds on the Dutchess Rail Trail on Wednesday, June 7th
lzf
If you're looking to be on the Dutchess Rail Trail on Wednesday, June 7th, or be traveling around any of the entrances, you should expect big crowds and potential delays.
2023 Big Run held in Dutchess County
Dutchess County Government issued a reminder to residents that the Dutchess Rail Trail may be more crowded than usual tomorrow evening. Fleet Feet of Poughkeepsie will be hosting its 2023 Big Run for Global Running Day.
The Dutchess Rail Trail will experience race impacts starting from the Gold's Gym Trailhead (258 Titusville Road, Poughkeepsie) heading towards Hopewell Junction. The 2023 Big Run's 5K and 10K races will begin at 6:30PM.
Global Running Day is a worldwide celebration of running that encourages people of all ages and abilities to get moving. This day plays an important role in reminding people of the physical and mental health benefits of running, and the power of unification.
Global Running Day was formally National Running Day and began in the United States. The first event was held in 2009, and was recognized worldwide in 2016. More than 2.5 million people from 177 countries pledged to run more than 9.2 million miles.
Fleet Feet is a locally owned and operated specialty running store. They use innovative 3D scanning technology to help runners find the perfect fit. Fleet Feet is more than a store: They are a community of like-minded individuals with a love of fitness and community. They strive to be a valuable resource in Hudson Valley runners' arsenals. Fleet Feet's staff can help runners formulate and achieve goals  as well as help tackle unexpected hurdles along the way.
The Fleet Feet of Poughkeepsie store carries well-known brands of footwear and athletic apparel. They can accommodate runners of any fitness level and ensure that runners leave with proper fitting gear and determination to meet their goals.
Read More: Slow AF Run Club Founder to Run in Poughkeepsie, NY This June
For those interested in signing up for the 2023 Big Run, you can register online. Otherwise, walk up registration is available beginning at 5PM.
30 Beautiful Sights, Nature Hikes, and Historical Landmarks in the Hudson Valley
Welcome to some of the best Nature Trails, Historical Landmarks, and all-around great views right here in the Hudson Valley!
The Valley is filled to the brim with amazing places you can go right now, so what are you waiting for?
12 Things to Consider for Your Next Hudson Valley Hike
Do not be like my friends and me, who decided to go on an impromptu hike up Stissing Mountain in Pine Plains with little to no preparation whatsoever. Learn from our mistakes, and consider these things before your next Hudson Valley hike.
WRRV Hikers: See How You Hike the Hudson
If you sent in your best Hudson Valley hiking pictures to win a $400 gift card to the outdoor outfitter of your choice, you can see the pics right here.