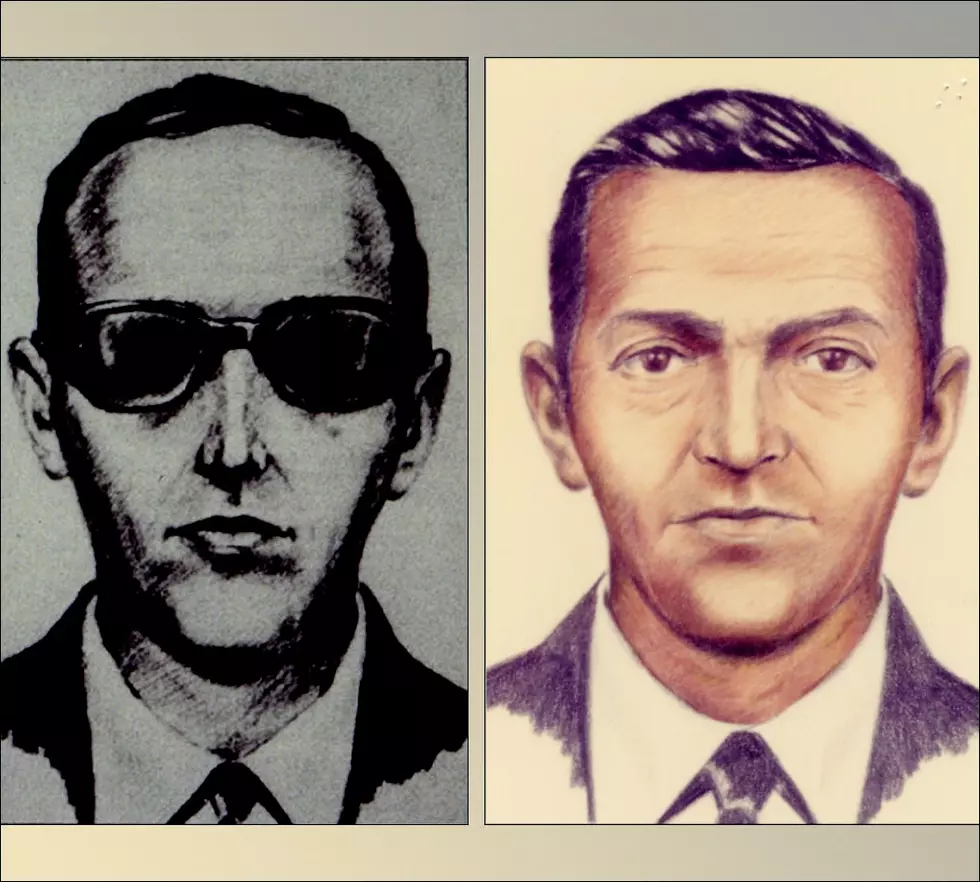 This 1972 Denver, Colorado Skyjacking Bears a Striking Resemblance to the D.B. Cooper Case
fbi.gov
In 1971, a man calling himself Dan Cooper hijacked a plane and jumped out of that plane between Portland and Seattle with $200.000 in ransom, never to be seen again. A similar hijacking occurred a few months later on a flight out of Denver, Colorado.
The D.B.Cooper case the only unsolved plane jacking in U.S. history.
It's amazing how much this mystery still can absorb people. HBO recently aired a new documentary 'The Mystery of D.B Cooper,' and I couldn't NOT watch it.
It seems everyone recalls or knows of the caper, of how a man jumps out of a plane with a parachute and the money and disappears. It's crazy.
Crazier still, in this new documentary, the filmmakers talk with several people (strangers to one another) who firmly believe that their loved ones or friends were the real Dan Cooper. Crazy.
The thing that got me is how there is a Colorado connection that I didn't know about or forgot.
One of the FBI's suspects in the D.B Cooper case was a man who pulled the same crime a few months later on April 7, 1972,  with a plane that had stopped at Denver's Stapleton International Airport on its way to L.A. from Newark, New Jersey.
Richard Floyd McCoy boarded the plane, the same kind of plane that was involved in the D.B Cooper heist, with (to be determined later) a novelty hand grenade and empty gun, and took the plane hostage demanding $500,000 in ransom. The man parachuted out of the plane, exactly like Cooper.
McCoy was found two days later with nearly all of the $500,000. He was found guilty of the hijacking and sentenced to 45 years in prison. Two years into his sentence he escaped and was killed in a shootout with authorities, taking any answers he might have, with him.
McCoy does make for a sold 'D.B. Cooper' - exemplary Green Beret military service, similar features and execution of the two heists definitely point to him.
Plus, records show that he was in Las Vegas with his family on Thanksgiving Day, the day after the 'botched' D.B Cooper hijacking. Vegas is within a day's drive from where many believe Cooper would have come down in his parachute. Many speculate he laundered what money he was able to actually get away with in Las Vegas casinos.
Me? I believe McCoy was D.B Cooper. Too bad he was smart, but just not smart enough. Not smart enough to avoid capture in the first place, and not smart enough to better plan his escape from prison.
You can read up on McCoy and him being a very good suspect (at least for a time) as being the real D.B. Cooper HERE.
Take a look at the trailer for the HBO documentary. FOUR suspects. Wow. Just, wow.
Enter your number to get our free mobile app
One person from our list, Richard Floyd McCoy, is still a favorite suspect among many. We tracked down and arrested McCoy for a similar airplane hijacking and escape by parachute less than five months after Cooper's flight. But McCoy was later ruled out because he didn't match the nearly identical physical descriptions of Cooper provided by two flight attendants and for other reasons.
Check out this mini-doc from the FBI about their efforts to apply science to the sleuthing.
Northern Colorado's Most Puzzling Cold Cases