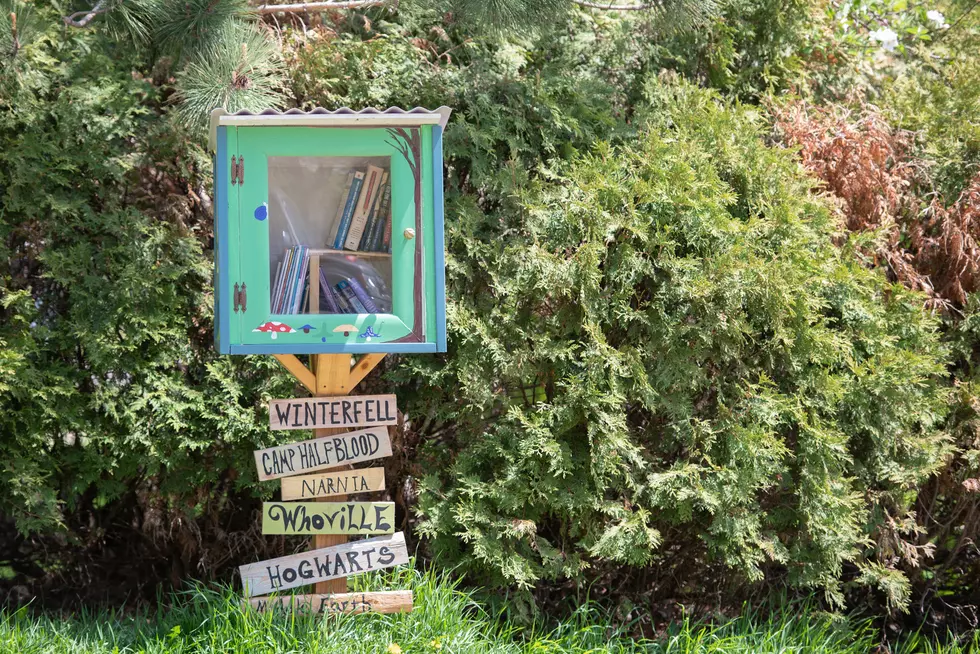 Check Out These Little Free Libraries in the Hudson Valley
Nick Cooper - TSM Duluth
Have you ever wanted to rent a book but did not feel like going to the library? I remember renting books in college, and it was so simple and most importantly, free.
On my adventures, I have noticed the little libraries throughout the Hudson Valley. Have you noticed them before? They look somewhat like a cabinet with a clear piece of glass in front and a door to open and grab books of your choice. It was quite fun to randomly choose a book to read from this little library. When I reached my hand in, I pulled out a book about astrology and angels (I was excited, ha-ha).
Let's check out where in the Hudson Valley that you can visit one of these libraries.
Orange County
Montgomery Montessori, on 136 Clinton Street in Montgomery
The Piano Library in Beacon
The Farm Warwick, on 95 West Ridge Rd in Warwick
Little Free Library, on 811 Rt-208 in Monroe
Ulster County
Little Free Library on 1 Station Square in Gardiner
Little Free Library on 1061 Development Court in Kingston
Little Free Library at Peace Park, corner of Crown St and North Front St in Kingston
Little Free Library in T.R. Gallo West Strand Park in Kingston
Dutchess County
Rose View Farms Little Free Library, on 3 Kim Lane in Poughkeepsie
Kate's Little Free Library, on 49 Fairfax Road in Fishkill
Cicero's Little Library, on 12 Robinson Street in Fishkill
Little Library on 21 Church Street in Poughquag
You can also donate and share any books that you have as well. For more details on how to do this, check out the link here.
If you would like to start your own little free library, read all about it here.
Would you ever open a little library of your own? Share with us below.
5 Things You Didn't Know Were Invented in New York