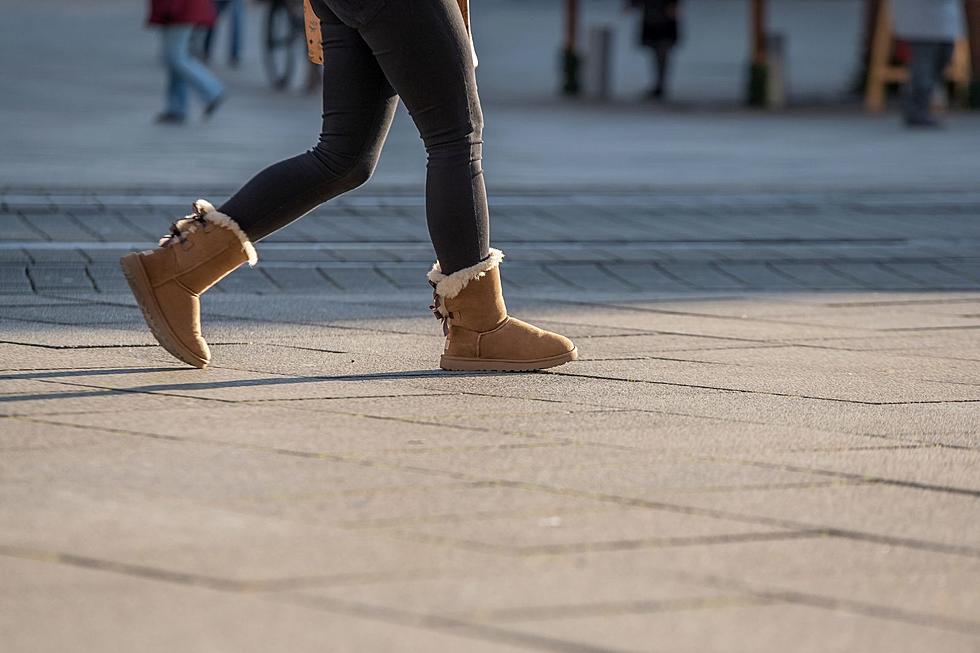 Need Your Ugg's Cleaned? Here's a List of Hudson Valley Cleaners
Canva
It's about that time to finally say, out with the old and in with the new. With only a few days until the official start of Spring, we can start wrapping up our winter closet and all of its belongings.
As we say goodbye to Winter, we welcome in Spring.
From scarves to gloves, warm socks, jacket and most importantly our shoes. With all of the snow and chilly weather that we have had this winter, it's a bittersweet feeling to wash it up and pack it away.
I always get excited at the start of spring because I know that new beginnings and a fresh start will soon begin. With that being said, retail stores also start to bring in bright colored clothes, cute sandals and shoes and fun accessories to go with it.
What do we do with our messy, winter boots?
This is a question that some people may not have the answer to. Thankfully, my mom always taught me to have your jackets and shoes professionally cleaned after one season so that it will be ready for the following year. We don't necessary have to do this with our summer outfits and shoes. With all of the winter slush and mud, it's important to wash it off so it doesn't damage the items.
Where can you get your Ugg's professionally cleaned?
At times, we can appreciate the simplicity in the life. I like to notice how easy and effortlessly certain tasks can be. For instance, dropping off a suitcase, a suit or even your favorite dress to the dry cleaners is one less thing to do.
When we purchase shoes do we ever consider how were going to take care of them? Probably not. I remember having UGG cleaner as everyone might have as well but where is that bottle now? I have no idea.
I was walking past a dry cleaner the other day and noticed the sign in the window, "We clean Ugg's!". I instantly thought about how I needed to go home, grab them and bring them in. Finally, someone who knows how to properly clean my Ugg's and could possibly, bring them back to life.
To be honest, who wants to try to clean their Ugg's when you can have someone do it for you?
Here are places in the Hudson Valley that may save your Ugg's.
Vails Gate Cleaners
115 Temple Hill Rd, New Windsor NY 12553
115 Hawkins Dr, Montgomery NY 12549
Find out more here.
American Cleaners
352 Rt 211, Middletown NY 10940
1278 NY-300, Newburgh NY 12550
Click here to find out more.
Have you ever cleaned your Ugg's? Do you take them to get professionally cleaned? Share with us below.
6 Celebrity Owned Businesses in the Hudson Valley
The 5 Friendliest Businesses in the Hudson Valley
The staffs at these Hudson Valley stores are a pleasure to encounter. If you're looking for a pleasant shopping experience, be sure to visit these businesses that happen to have the friendliest employees in the Hudson Valley.