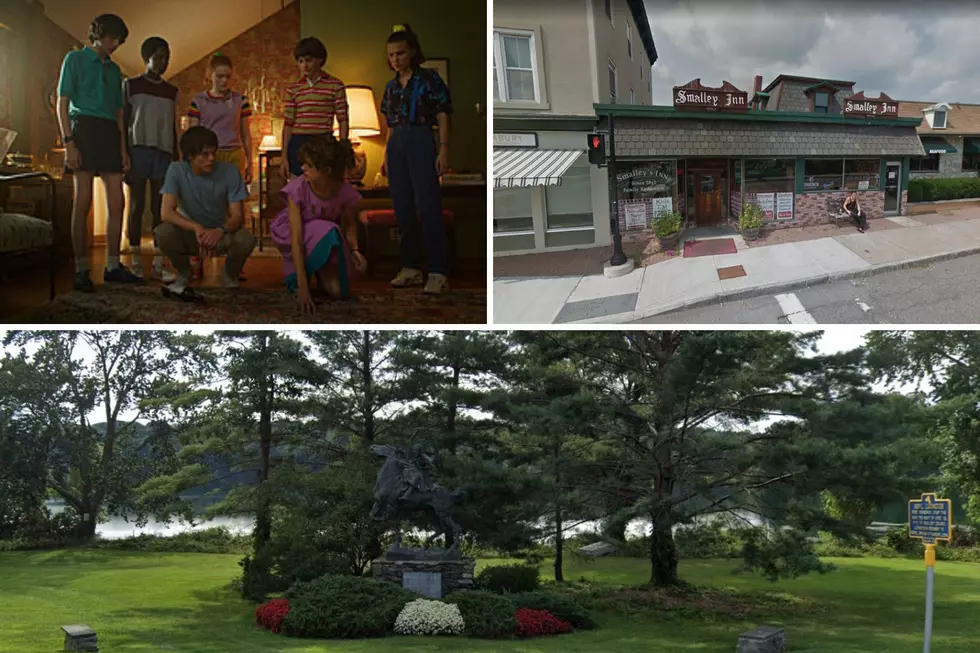 3 Things That Made us Fall in Love With Carmel, New York
Google maps
From famous people to one of the most haunted places in the Hudson Valley, Carmel has a little something for everyone.
We've told you before about the Putnam County town of Carmel, and how it is not only full of things to do but it also has a lot of history. If you live in the Carmel area you probably already know about Sybil Ludington but for folks that haven't heard of her, it is well worth repeating what she's known for.
Sybil Ludington
Back in April of 1777, 16-year-old Ludington rode 40 miles on horseback to warn people that the British had begun burning nearby Danbury, Connecticut. She rode through Mahopac, Kent Cliffs, and the hamlet of Carmel waring those along the way that the British were coming. The 16-year-old Revolutionary War hero rode twice as far as Paul Revere did according to Wikipedia. There is a statute to remember Ludington and her journey alongside Lake Gleneida.
Stranger Things Star Lived in Carmel
Is anyone else a fan of Stranger Things? If you are one of the millions of people that have spent the last few years following the popular Netflix show Stranger Things, did you know that one of the stars of the show grew up in Carmel? Caleb McLaughlin, who plays Lucas Sinclair in Stranger Things went to Kent Primary School and later attended George Fischer Middle School in the Carmel Central School District. We won't ruin the current season of Stranger Things for anyone that hasn't watched it yet but we will say that McLaughlin's character has to make some BIG "teenage-type, world-saving" decisions this season...LOL! McLaughlin's first starring role was on Broadway, he played Young Simba in The Lion King musical in 2012–2014.
Smalley's Inn & Restaurant
The Hudson Valley is not short on places that are alleged haunted. We have the Shanley Hotel, in Napanoch, and a few locations in Wappingers Falls that have been explored by Ghost Hunters to name a few but have you ever heard about Smalley's? For many years Smalley's was located on Route 52 in Carmel and the number of people that claimed to have had something "out of the ordinary" happen to them while they were there is amazing. There have been reports from guests who claim they had their clothes "tugged" on by sports, one guy claims to have had a demon follow him home after he spent some time investigating Smalley's. He claims the spirit changed the clocks in his house and continued to "mess" with him for some time. Smalleys closed for the last time on January 15th, 2020. Does anyone have a Smalley's memory? Text it to us through the Wolf country app.
Bonus Thing!! Mr. Deeds Filmed in Carmel?
We got a message from Mindy who told us that she remembers back in the early 2000s when a movie crew filmed in the Putnam Plaza parking lot. The crew was filming the 2002 Adam Sandler movie, Mr. Deeds. She told us that the scene was filmed at Wendy's but most of it never made it into the actual movie. They do show the helicopter sitting in the parking lot in the movie but that's all.
A Look Inside This Incredible $9 Million Dollar Carmel Home
31 Pumpkin Patches Across The Hudson Valley To Visit This Fall
We came up with a list of 31 popular Hudson Valley pumpkin patches to visit this fall. Which one is your favorite?