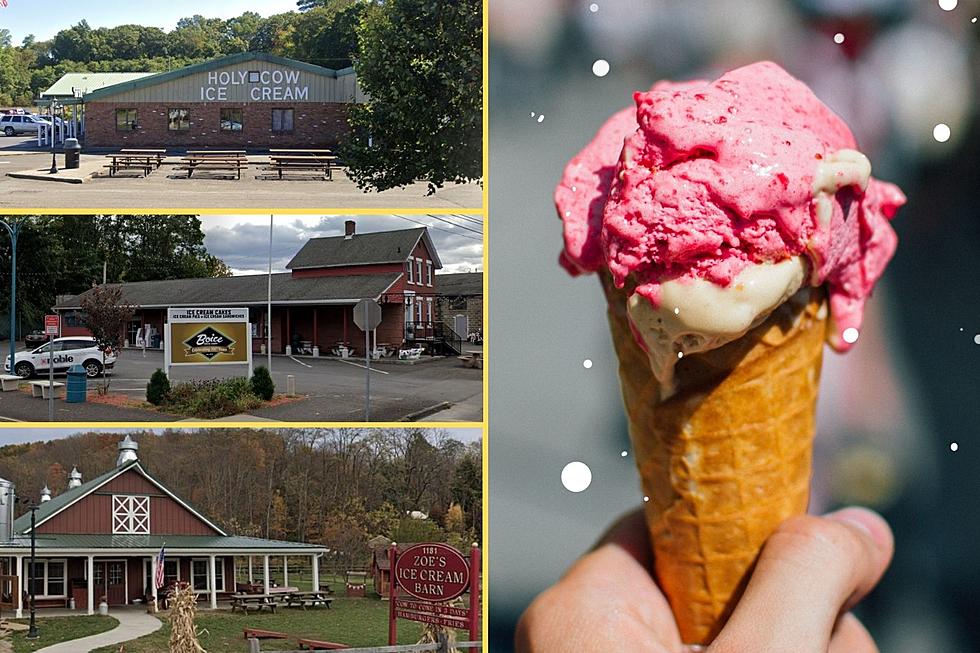 Sensational: The Best HV Ice Cream Shops Open this Winter
Google Maps/Canva
UPDATED FOR 2022! One of the worst parts of the year is when roadside cream-slingers close their doors for the season. Just because the weather outside matches the temperature of your average freezer doesn't mean the dessert party needs to stop.  Luckily, there are still brave dairy heroes in the Hudson Valley committed to serving heaven in a cup (and cone) all year long.
Year-Round Ice Cream Stands in the Hudson Valley, NY
True fans of one of the best desserts ever invented know that the joy doesn't have to stop when the snow comes. Bonus: when you have ice cream in the winter, it doesn't melt while you eat it! While many of our favorite choices have already closed for the season, others are thankfully staying open. Here is a comprehensive list for the dessert-obsessed amongst us that need their fix before it's time to put sunscreen on again.
Where to Find Ice Cream in the Middle of Winter
A few disclaimers: this list sticks to businesses that deal almost exclusively in ice cream. Stewart's Shops for instance, serves ice cream 365 days a year but didn't make the official list since they also deal in Lotto tickets, gas, firewood, and more. Also, places like Carvel at the Modena rest stop on 87 aren't listed since even I wouldn't hop on the highway just to get a waffle cone. Check out the newly updated list below.
10 Hudson Valley Ice Cream Shops Still Open in the Middle of Winter
Here are the brave ice cream shops in the Hudson Valley that stay open all year... even in the cold months of winter
25 Sweet Shops In The Hudson Valley
This list will go through the multitude of options that are available in the Hudson valley for those who've got a real sweet tooth for anything from chocolates and candies to cakes and pastries.