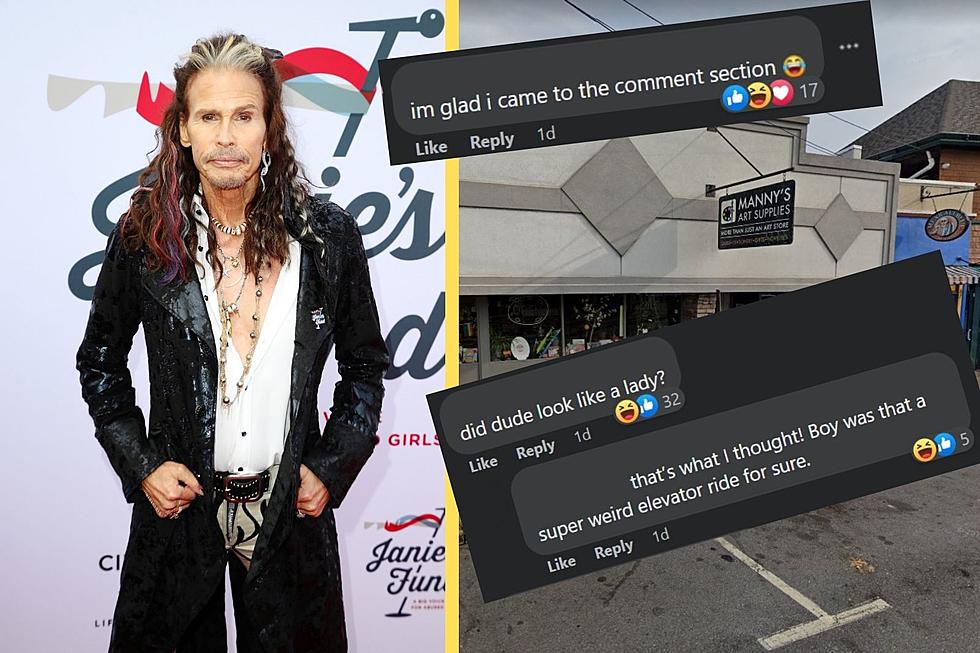 The Best Responses to the Possible Steven Tyler Sighting in New Paltz
Getty Images for Janie's Fund/Facebook/Google
The Hudson Valley has become a hotbed for celebrity sightings... but can we add Steven Tyler to the list?
"Really think I passed Steven Tyler in front of Manny's around 5:00", began a recent Facebook post from a New Paltz, NY resident. "Anyone else see him? Long hair with a white streak, beautiful long overcoat and Steven Tyler's face walked right by me…", he continued. The comment section did not disappoint.
Was Steven Tyler in New Paltz, NY
"Did dude look like a lady?", came the first tongue-in-cheek response. "That's what I thought! Boy was that a super weird elevator ride for sure", piled on another. "I think I saw him walk this way", joked a third. While the fun rolled on in the comments ("Damnit I need to go out more. I don't want to miss a thing"), others pointed out that there is a very likely chance it was the man himself.
Steven Tyler's Ties to the Hudson Valley, NY
"I met [Steven's daughter] Liv Tyler at headless Horseman in '01, the family has some connection", said one Hudson Valley resident. "I spoke to his daughter Liv in the checkout line at Tops a few years ago. (I started the conversation by saying... "Hey, has anyone ever told you that you look like Liz Tyler...?")", admitted a New Paltz woman. "Steven + his daughter Liv are up here a lot. Liv loves The Main Street Bistro", added another.
So was Steven Tyler in New Paltz this week, or does the Hudson Valley need to Dream On? Either way, as one Facebook user said: "I'm glad I came to the comment section". You can check out verified Hudson Valley celebrity residents below.
6 Celebrity Owned Businesses in the Hudson Valley
8 Song References to the Hudson Valley by Famous Artists
Spanning several decades and various styles of music, here is a list of songs that make some reference to the Hudson Valley region.