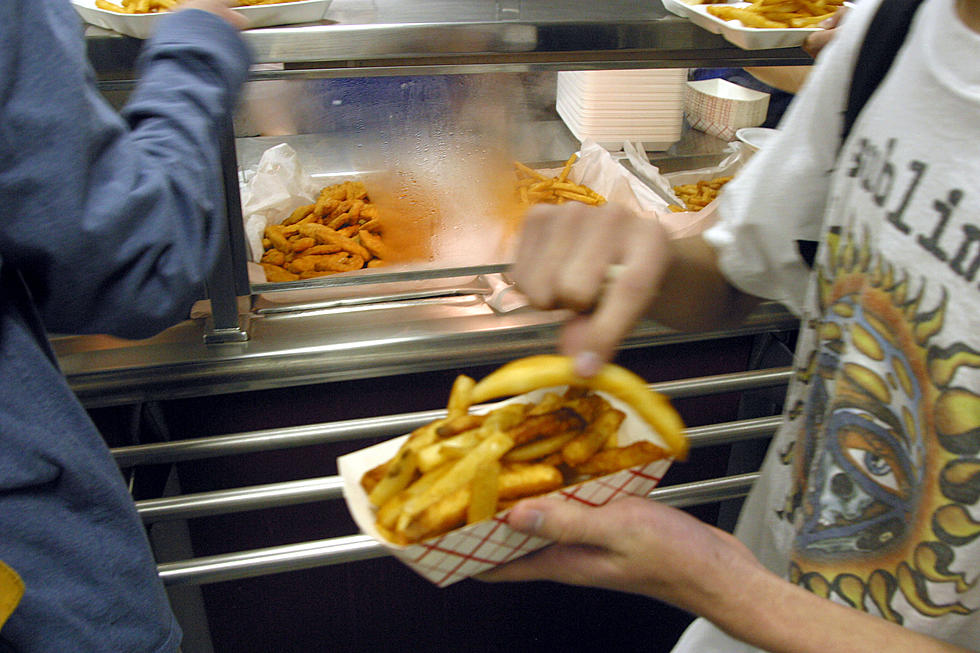 Recent Survey Reveals School Meal Debt On the Rise in New York
Getty Images
A recent survey was conducted in the state of New York that surveyed a number of schools regarding the issue of school meal debt. The survey comes with recent legislative efforts in Albany to push forward funding for a universal school meal program. The number of schools affected by meal debt as well as the consequences for schools with meal debt are numerous.
Parameters of the School Meal Debt Survey
First and foremost, the 'School Meal Debt' survey was administered by representatives for Health School Meals for All and Hunger Solutions New York. In total, 126 different schools in New York participated in the survey and the results were shocking.
The survey itself was conducted at a time when there is bipartisan support for funding a universal school meal program. It should also be mentioned that the New York State budget is also currently being negotiated amongst representatives in Albany.
What Do the Survey Numbers Say?
The results of the survey were shocking. Out of the 126 surveyed schools, 86.7% of schools were found to have issues with school meal debt. The survey also revealed that the main contributor to school meal debt was simply that many families can not pay it.
Survey numbers also showed that the issue of school meal debt affected many schools regardless of where the schools are physically located. While the survey results showed that both suburban and rural schools suffered from the issue of meal debt, it should be noted that the majority of these meal debt issues were from rural schools.
How Does School Meal Debt Affect Schools?
Debt of any kind can have tremendously negative effects on any individual or institution, and places like schools are no exception. Results from the survey showed that the total amount of school meal debt from the schools that participated in the survey was an astounding $1.4 million.
Debts like this must be resolved in some way, shape or form. While some schools have the ability to address their debt via specific funds, other schools do not have that luxury. This leaves some districts hamstrung financially as this debt can then eat into other areas of the school budget to make sure the debt is paid. For instance, meal debt can affect a school's ability to provide quality, healthy meals for students.
According to Spectrum News, in a joint statement released by the groups who conducted the survey, it was stated that school meal debt...
...cuts into funding for labor, prevents schools from maintaining/updating kitchen equipment, and hinders participation in programs like Farm to School that provide healthy, local meals...
What Is Being Done in Albany to Address This Issue?
For starters, it should be mentioned that this issue of school debt has picked up steam in recent time. This is because federal aid for a universal school meal debt program ended one year ago. Currently, both Republican and Democratic representatives are working to find funding for the issue of school debt while the new New York State Budget is being negotiated.
The current plan on the table would cost an estimated $200 million from the state budget to implement. It is estimated that this money would then benefit 800,000 schoolchildren throughout all of New York State.
Here's to hoping that with bipartisan support, a solution can be found for this issue of school meal debt.
75 Children Have Recently Gone Missing From New York State
The Dates When New York State Typically Sees Its 1st Snowstorm
Great Nostalgic Places We Miss the Most in the Hudson Valley
Having lived in the Hudson Valley my entire life, I'm old enough to remember numerous businesses, stores and markets that have come and gone over the years. So with that in mind, figured why not talk about some of the stores that are the most missed here in the Hudson Valley.