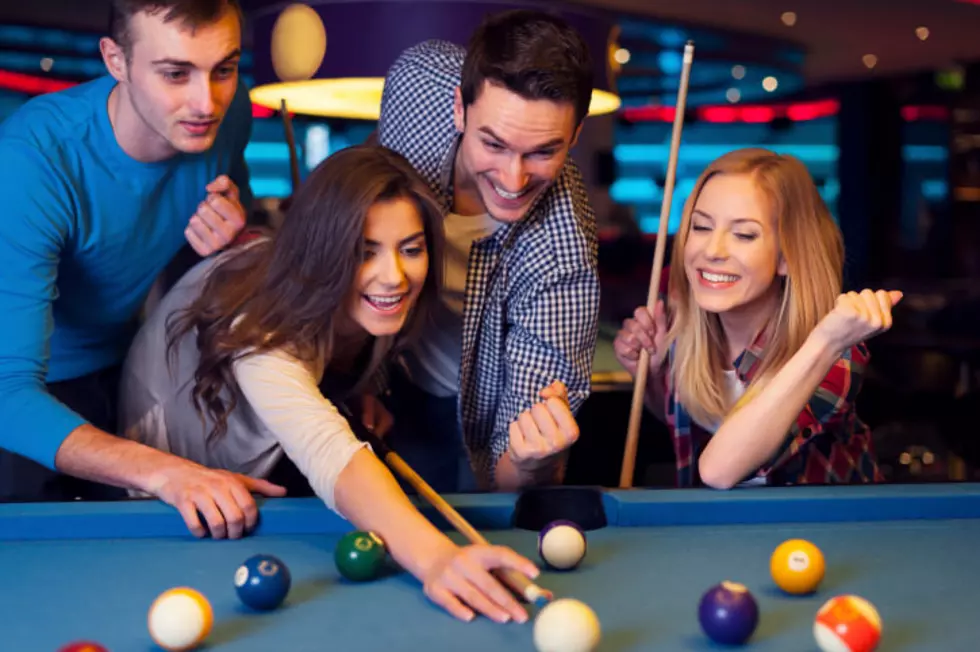 New York Pools Halls Get Green Light To Reopen
gpointstudio
Get ready to rack 'em up: billiards halls are back in business in the state of New York.
This is one of those businesses that maybe you did not think of amidst all the closures during the pandemic, But, as a game where maintaining a safe social distance can be difficult, billiards halls also have been shuttered since last March. Not anymore!
According to a WNYT report, in addition to states letting bars and restaurants stay open until 11 p.m., pool halls also got the go-ahead to start operating again. Your favorite pool spot could be open right now as they were able to start re-opening this past Sunday, February 15th.
Why billiards halls were closed in the first place, one can understand. But why they were still closed up until Sunday is another story. For example, bowling alleys (Which you could argue are similar to billiards as far as social distancing) were able to reopen back in August according to Governor Cuomo's office. Between congregating in a small space and sharing equipment and shoes, the risk feels for both games feels similar.
When all is said in done with the pandemic, these will be the frustrating inconsistencies we will not miss. The pandemic itself has been unfair to all of us, and outside of health consequences and lives lost by New Yorkers, the havoc brought to our local business trying to manage the virus has been the most unfair.
LOOK: Answers to 30 common COVID-19 vaccine questions
While much is still unknown about the coronavirus and the future, what is known is that the currently available vaccines have gone through all three trial phases and are safe and effective. It will be necessary for as many Americans as possible to be vaccinated in order to finally return to some level of pre-pandemic normalcy, and hopefully these 30 answers provided here will help readers get vaccinated as soon they are able.
What Are the Signature Drinks From Every State?