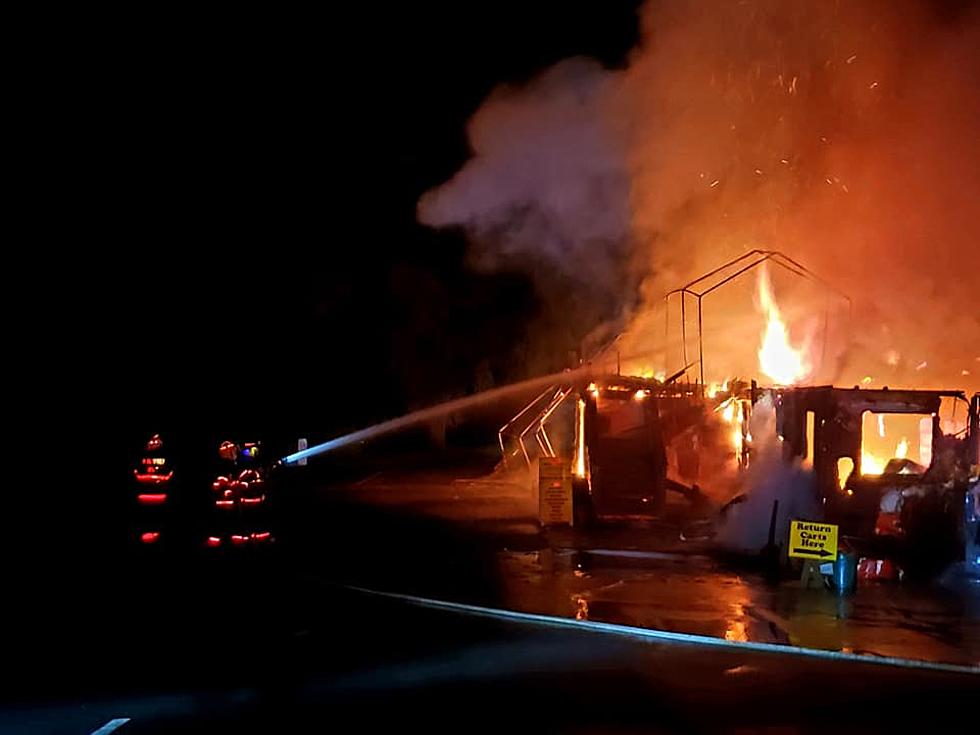 NYC Man Pleads Guilty To Crimes Including "Manslaughter"
Photo by Sonny Rock
A New York City Man stood in Sullivan County court earlier this week and submitted his plea on the charge of manslaughter in the first-degree. This was not his first time in court, as this same individual had also submitted previous pleas for the crimes of arson and burglary.
At the time of the arrest, this individual had been charged with other break-ins and fires that had taken place in Thompson. This fire on this night would inadvertently lead to one firefighter losing their life.
The Original Events in Sullivan County
In January of this year, the Forestburgh Fire Company was called in to help assist the Monticello Fire Department, to handle a blaze in the town of Thompson. Over the course of fighting this fire Assistant Chief William "Billy" Joseph Steinberg became incapacitated.
Medical treatment was administered to Assistant Chief Steinberg and he was taken to Garnet Health Medical Center Catskill. Sadly, Assistant Chief Steinberg would later pass away. It was determined that the Assistant Chief passed due to a heart attack. 
Into The Courtroom
On Monday of this week, Mohammed Islam of New York City pleaded guilty to the charge of first-degree manslaughter. He had previously pleaded guilty to the crimes of burglary and arson for other burglaries and fires that had taken place in Thompson at that time.
The manslaughter charge stems from the fact that having to assist in the handling of the fire lead to Assistant Chief Steinberg's death. The office of District Attorney of Sullivan County, Meagan Galligan stated that Islam's actions...
set in motion a chain of events that led to the fatal heart attack assistant Chief Steinberg...
What Happens Next?
As it currently stands, Mohammed Islam is being held in Sullivan County Jail. Next month on December 19th, 11 months from the original tragedy, Islam will be sentenced. It was not mentioned how long potentially Islam's sentence would be, however, upon looking up the penalties for each individual crime it stands to reason Islam will be behind bars for a very long time.
For the arson and burglary charges, Islam could spend up to 7 years in jail. The manslaughter charge though would carry a sentence of up to 25 years.
What Happens After?
Regardless of the length of the sentence Islam gets, things will continue to never be the same for those firefighters who were there that night in Thompson. Life will continue though as it always does. Firefighters much like police officers or the military are treated like pseudo-family. You serve every day with your brothers and sisters and you each recognize the danger you could face on any given day, at any given moment. It is as I've said before, a thankless profession. That being said, my condolences to family of Assistant Chief Steinberg and yes I mean his firefighter family as well.
These 5 Counties Have The Highest Property Crime Rate In New York
Danbury Police Say They Busted Repeat Criminal Busted With Drugs, Guns + Cash
Danbury Police arrested Joel Albarran on Thursday (6/16/22) and say they found illegal drugs, guns and cash after a search. Albarran's bond was set at $250,000 and he faces the following charges: