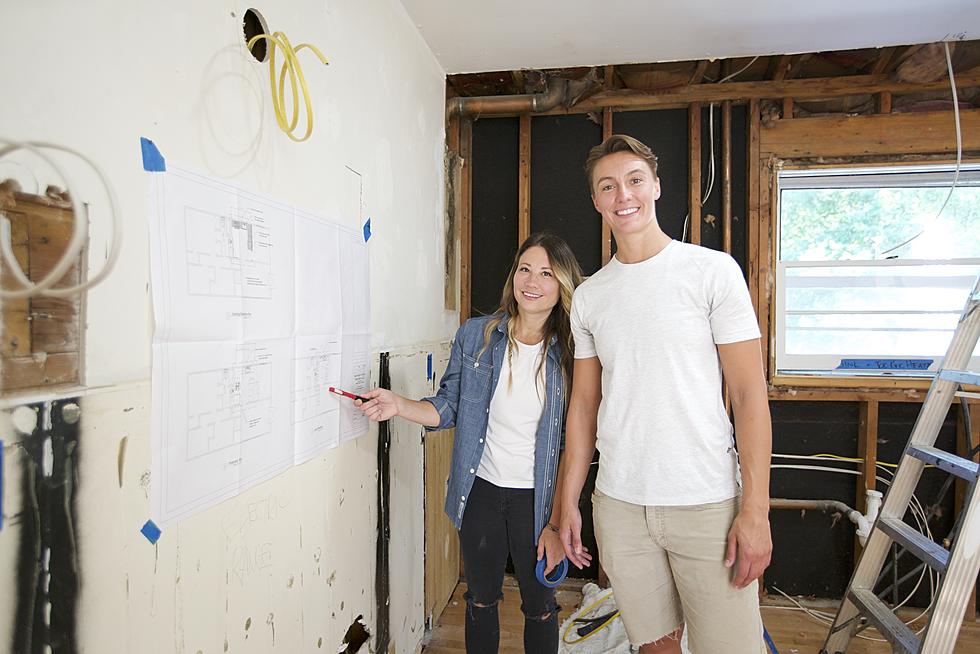 New HGTV Show Focuses on Hudson Valley's 'Small Town Potential'
HGTV
Everyone's favorite home renovation network is putting the spotlight on the Hudson Valley with a new show this June.
In a press release, HGTV announced the addition of Small Town Potential to their summer lineup. The newly added show will follow 2 Hudson Valley residents as they take their talents in real estate, design, and contracting to help families find their dream homes in the Mid-Hudson region.
Small Town Potentital's Big Hudson Valley Ties
Davina Thomasula and her life partner Kristin Leitheuser will be hosting the new HGTV show and the 2 have strong ties to NY and the  Hudson Valley. Thomasula is originally from the Buffalo area, lived in Florida and then ended up in NY where she met Leitheuser who is originally from Pleasant Valley. According to HGTV, the two met in a NYC bar and now live in Kingston.
In October of 2022, Davina opened a new bar on Academy Street in Poughkeepsie called Goodnight Kenny. The bar's name actually has a pretty funny and meaningful story behind it. Davina says "As a musician who plays at night, my dad loves to nap during the day. Goodnight Kenny is what we scream to him every time he goes for a nap."
HGTV Gives The HV The Hollywood Treatment
Small Town Potential will follow Davina and Kristin as they "help families who are ready to settle down in a cozy upstate New York town find the perfect house to renovate and call home." The 8-episode season will follow Davina as she devises a "timeless design plan" that will be complemented by the Hudson Valley's natural surroundings that Kristin will then "bring to life with the help of her dad and building partner, Don."
In a press release, Davina said:
"The Hudson Valley is full of unique and beautiful towns nestled along the Hudson River. So many people are moving here, because each town has a lot to offer and so much potential.
Don't miss Small Town Potential when it airs Wednesday, June 14th on HGTV at 9 pm.
$2.4 Million New York State Home Inspired By HGTV
This home in Elma, NY was
inspired
by HGTV!
Memories of Noah's Ark Poughkeepsie, NY
Random Pics from Noah's Ark, Poughkeepsie
Poughkeepsie Pizza Place Destroyed by Fire
Before and after pictures of Tony's Pizza Pit in Poughkeepsie, New York.