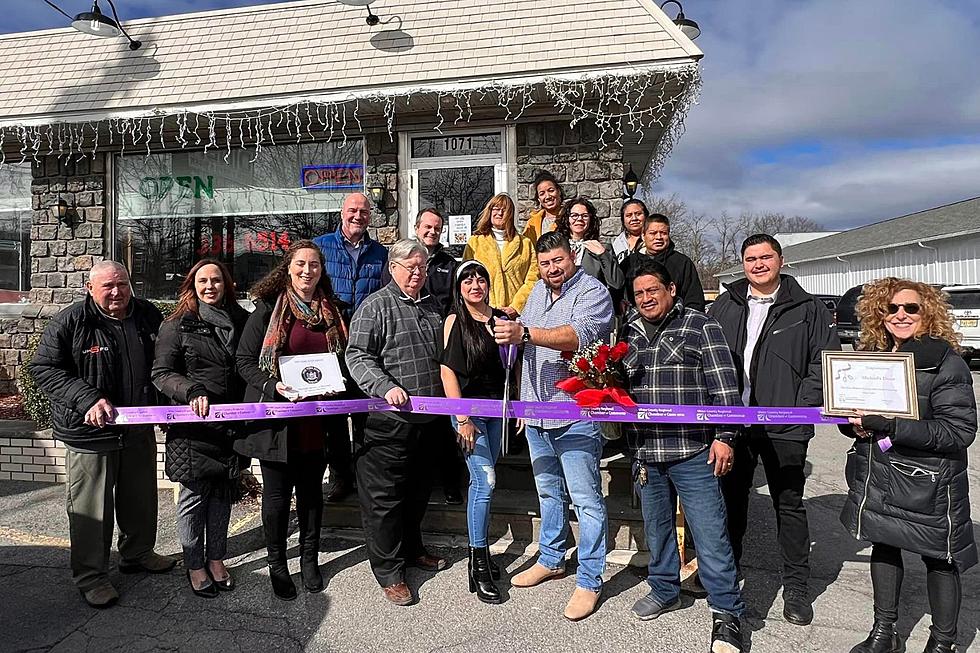 Fantastic: 24-Hour Diner Finally Returning to Kingston, New York
Ulster County Regional Chamber of Commerce via Facebook
There's something special about a 24-hour diner. The mix of neon lights and breakfast food, especially in the late hours of the night, is a combination you can't find anywhere else.
In a post that excited many Hudson Valley residents, the Ulster County Regional Chamber of Commerce (UCRCC) announced that not only did a beloved diner near Kingston, NY recently celebrate new ownership with a ribbon cutting ceremony, but the restaurant has plans to return to 24-hour service.
Michael's Diner in Ulster, NY Under New Ownership
"Have you heard the news? Michael's Diner Kingston, NY in the Town of Ulster is under new ownership! Congratulations to Maynor and Abigail Mazariego", began the announcement from UCRCC. "Michael's has plans to make updates to the building and extend weekend hours to 24 hour service sometime in the near future", they continued. The support came rolling in.
Michael's Diner Returning to 24-Hour Service in Kingston, NY
"Congrats and good luck! I miss late night diners!", said one Kingston resident. "Miss the 24 hour diners!", added another. While the Mazariegos shared that they plan to keep the same Michael's Diner menu, they also announced that customers can expect to see building updates as well as the return to weekend 24-hour service very soon in the future.
Michael's Diner in the News
This isn't the first time Michael's has been in the news this year. Two Hudson Valley men were recently arrested for stealing used cooking oil from the diner valued at over $1,000. The suspects have been charged with grand larceny and are almost certainly not welcome to enjoy a 3am omelet when Michael's extends their hours.
While Michael's may be one of the only 24-hour diners in the Hudson Valley, there's still plenty of amazing spots with more traditional restaurant hours. Check out the best breakfast spots in Kingston below, and keep scrolling to see which diners may have television crews outside the next time you visit.
Breakfast Lovers Will Adore These 10 Kingston, NY Spots
These Kingston Breakfast Hot Spots were ranked via TripAdvisor. Would you agree with these rankings? What other locations should be on the list?
Attention Guy Fieri: This Hudson Valley Town Is a Diner Paradise
The Great Diners of Kingston