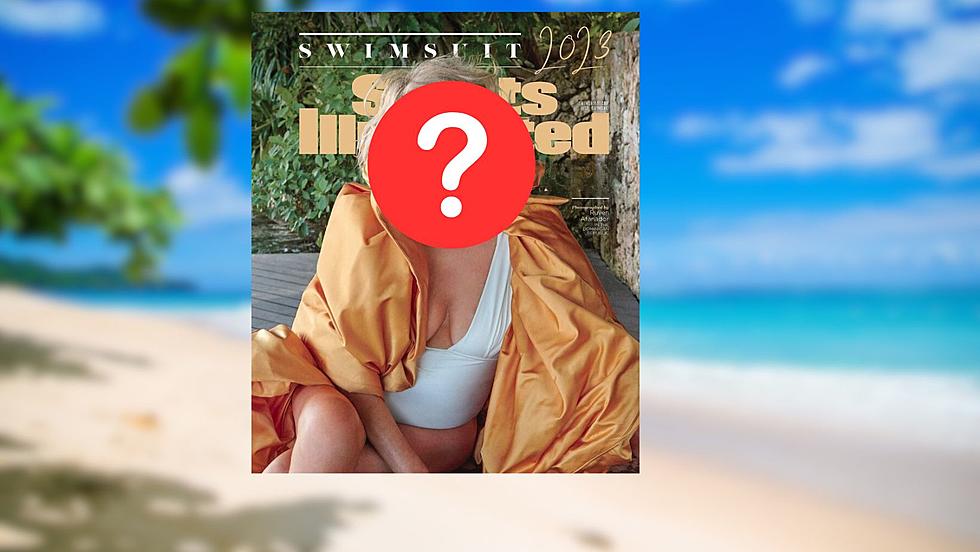 Westchester, NY Resident Named Oldest Sports Illustrated Swimsuit Cover Model at 81
Sports Illustrated/Canva
A Westchester County resident is gracing the cover of the highly acclaimed Sports Illustrated Swimsuit issue. And she's making history.
It was a pretty big week for Sports Illustrated as they released their 60th edition of the Swimsuit issue. This year is kind of record-breaking as one of their cover models has taken on quite the title.
Westchester Resident Becomes Swimsuit Model
At 81 years old, Martha Stewart (who lives in Westchester County) is a 2023 cover model for the infamous Sports Illustrated Swimsuit edition. In an Instagram post-Martha writes:
I am so thrilled to be on the cover of the @SI_Swimsuit issue! My motto has always been: "when you're through changing, you're through," so I thought, why not be up for this opportunity of a lifetime? I hope this cover inspires you to challenge yourself to try new things, no matter what stage of life you are in.
She adds "Changing, evolving, and being fearless - those are all very good things, indeed." Take a look at some of the photos Martha posted to her social media account this week:
Martha joins other models like  Megan Fox, Brooks Nadar, and Kim Petras on the Sports Illustrated cover.
Living on The Farm with Martha in Westchester
In April 2023, Architectural Digest did a spotlight on Martha's newest home project at her 150-acre estate in Katonah, New York. Architectural Digest follows along as Martha works to restore the roof of her "basket house" located on the Katonah farm.
We learned that the basket house is exactly what it sounds like. A house on her property that holds her basket collection. It makes a lot of sense that Martha Stewart would have a basket house. I digress.
I'm not sure how many homes Martha Stewart owns altogether, but I know her Westchester home(s) aren't the only ones. Take a peek inside her beautiful Long Island mansion below:
Inside Martha Stewart's Former $16.5 Million East Hampton Home
Take a look inside of
Martha Stewart's
$16.5 million home of 30 years. The cottage was built in 1873 and sold for nearly ten times what Martha paid.
See Reactions to Martha Stewart's Snoop Dogg Tattoo
The Best Delis You Must Try in Westchester, New York
According to Yelp reviews, these Westchester delis are to die for. Don't believe me? Check out the glowing reviews left by people like you below!